Discover Gelderland and its beautiful nature in two inspiring cycling trips. Bike past twisting rivers and enjoy the peace and magnificent nature of the Veluwe. See the work and taste the flavours of Van Gogh!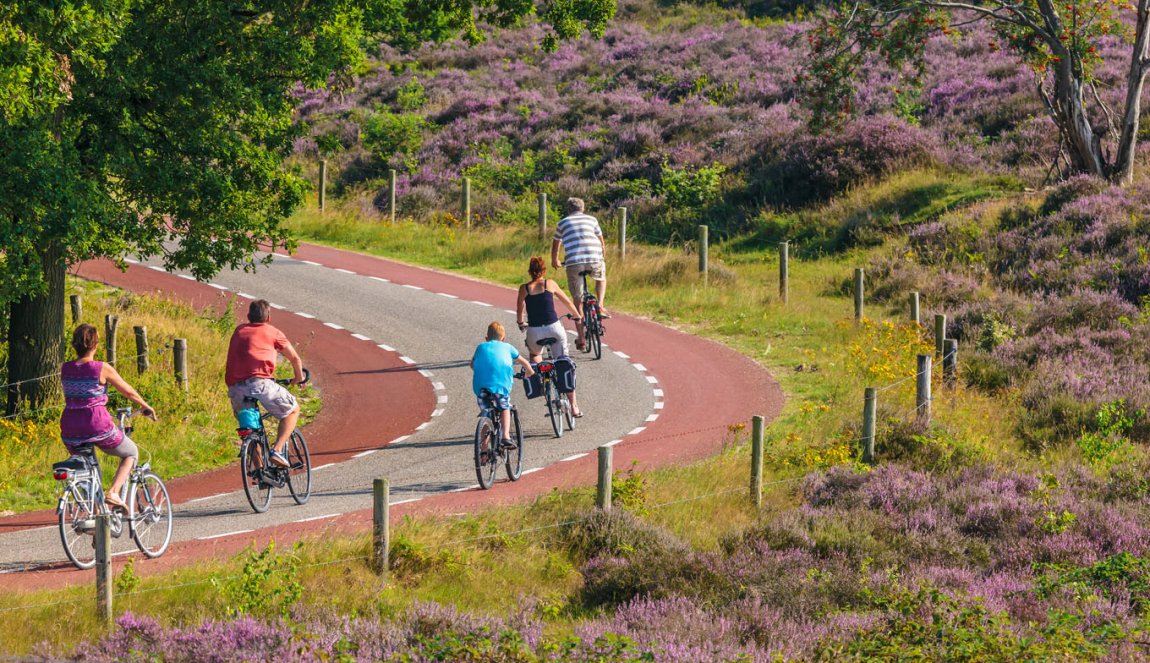 Go cycling in Gelderland, enjoy gorgeous nature and taste the flavours of Van Gogh.
Visit the Kröller-Müller Museum, which has the second largest Van Gogh collection in the world.
Experience the natural beauty of De Hoge Veluwe National Park.
2 x Van Gogh cycling routes in Gelderland
1. Van Gogh along the rivers
Combine a visit to the Gardens of Appeltern with a Van Gogh cycling tour along the rivers. The 26-kilometer tour will take you past the ruins of the Medieval fort in Batenburg and the villages of Dieden and Megen. You will also, among other things, take the ferry across the River Meuse at Batenburg, enjoying spectacular river panoramas.
Practical information:
Length: 26 km
Starting point: junction 55, Maasdijk, Appeltern
Junctions: 55-10-11-36-70-73-01-35-34-28-49-89-55
2. Van Gogh on the Veluwe
Begin your journey in Otterlo and cycle through such gorgeous nature reserves such as the Otterlo Forest and the Ginkel Heathland on your way to Ede. Catch your breath in this 'capital of The Flavour of Van Gogh' and taste how the local chefs have let Van Gogh's work inspire them. Even a cup of coffee is served with a true 'Van Gogh treat'.
Kröller-Müller Museum
This cycling route is very well combinable with a visit to De Hoge Veluwe National Park and the Kröller-Müller Museum, where you will find the second largest collection of Van Gogh paintings in the world.
Practical information:
Length: 45 km
Starting point: junction 86 Hoenderloseweg, Otterlo
Junctions: 86-84-63-70-85-84-82-88-89-90-67-66-65-61-62-83-84-86