Wellness resort Fontana Bad Nieuweschans
Wellness resort Fontana Bad Nieuweschans
3,775 Views
Luxury wellness resort Fontana Nieuweschans offers every facility to stimulate your health and relaxation. Enjoy a range of mineral-rich thermal baths and several sauna facilities. The resort also provides spa treatments in its massage, thalassotherapy and skincare studio, hair salon and tanning studio.
Healthy minerals
Fontana Nieuweschans is special because it uses pure, mineral-rich spring water only. The water has a perfect temperature of 36 degrees centigrade and is found at a depth of 630 metres. Moreover it contains many minerals like sodium, iodine, magnesium and bromide, each of which has a beneficial effect on the human body.
Sauna Plaza
The Sauna Plaza harbours a range of saunas, including a traditional Finnish sauna, an infrared sauna, a kelo sauna in the sauna garden, and a steam bath. Because these spa facilities have a big impact on your body, it is important to rest well. The wellness resort has well-appointed resting rooms and a lavender room, in which hot lava stones are immersed in lavender water.
Accessibility
The wellness resort has free parking and is only a 2 minute drive from the A7.
Overnight stay in a wellness hotel?
You can enjoy the resort's spa facilities for several days when booking an overnight stay at the wellness hotel.
Find out what's nearby
Address:
Weg naar de Bron 3-9
9693GA Bad Nieuweschans
Visit the website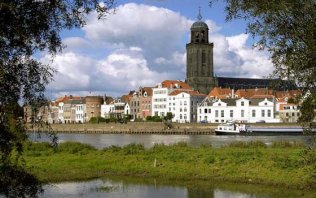 These cycling holidays will introduce you to the Dutch Hanseatic towns and cities.
Read more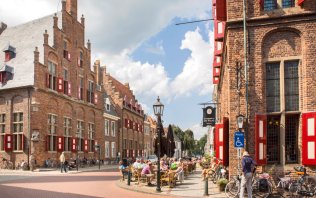 Discover more about the Hansa towns of Holland.
Read more