Taste the season with asparagus
Taste the season with asparagus
4,699 Views
If you think of asparagus, you should think of Limburg. In this beautiful hilly landscape, you can witness this vegetable being harvested every spring. And then enjoy it in the most tasty dishes. We heartily recommend asparagus!
The asparagus season in Holland lasts just two months.
Limburg is the home of asparagus in Holland.
Taste the wonderful flavour of asparagus, which we also call 'white gold'.
Asparagus season
Asparagus season lasts about two months in Holland. The first asparagus peek from the ground early in spring, around February or early March. They are traditionally harvested from the second Thursday in April until 24 June.
Asparagus from Limburg
Several regions in Holland grow asparagus but Limburg is the main asparagus-producing area. Spring in Limburg is therefore characterised by 'white gold', so this is the perfect moment to discover how asparagus is cultivated and harvested. And, of course, to try the broad variety of dishes in which asparagus is the star ingredient.
Cycle through Limburg's asparagus fields
This spring, discover all you ever wanted to know about asparagus. Take the asparagus route to explore how this vegetable is cultivated and harvested. And try some of the dishes in which they star. This 47 km cycling route starts in Arcen and guides you through beautiful asparagus fields and past great restaurants.
Starts at: Raadhuisstraat 7 Arcen (lunchroom 't Zoete Genot)
2 wonderful restaurants that serve asparagus:
Limburg is the main asparagus region in Holland. As a result, many restaurants serve white gold in spring. These are our 2 favourites:
1. Brienen aan de Maas *
This place was voted 'Best asparagus restaurant of 2013' for a reason! Brienen aan de Maas serves excellent asparagus dishes in a beautiful environment.
Address: Grotestraat 11, Well
2. In de Witte Dame
In de Witte Dame is a stylish brasserie in the centre of the asparagus region. They serve twelve different dishes, all of which feature the best and freshest asparagus as the main ingredient.Adres:
Address: Pastoor Vullinghsplein 14, Grubbenvorst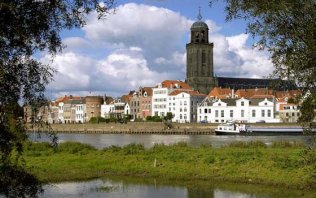 These cycling holidays will introduce you to the Dutch Hanseatic towns and cities.
Read more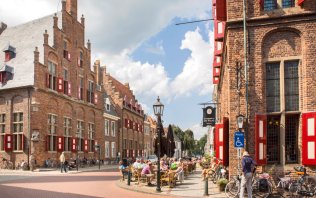 Discover more about the Hansa towns of Holland.
Read more
Do you like this theme? You might also like: