Between Maastricht, Kerkrade and Geleen lies the National Landscape of Zuid-Limburg. This river terrace landscape is characterized by forests, streams and - for Dutch standards - numorous hills. The land has a long history of occupation thanks to its fertile soil. Its history is reflected in the many beautiful timber frame farm houses, castles, monasteries, villages and hamlets that seamlessly blend in with the green, rolling countryside.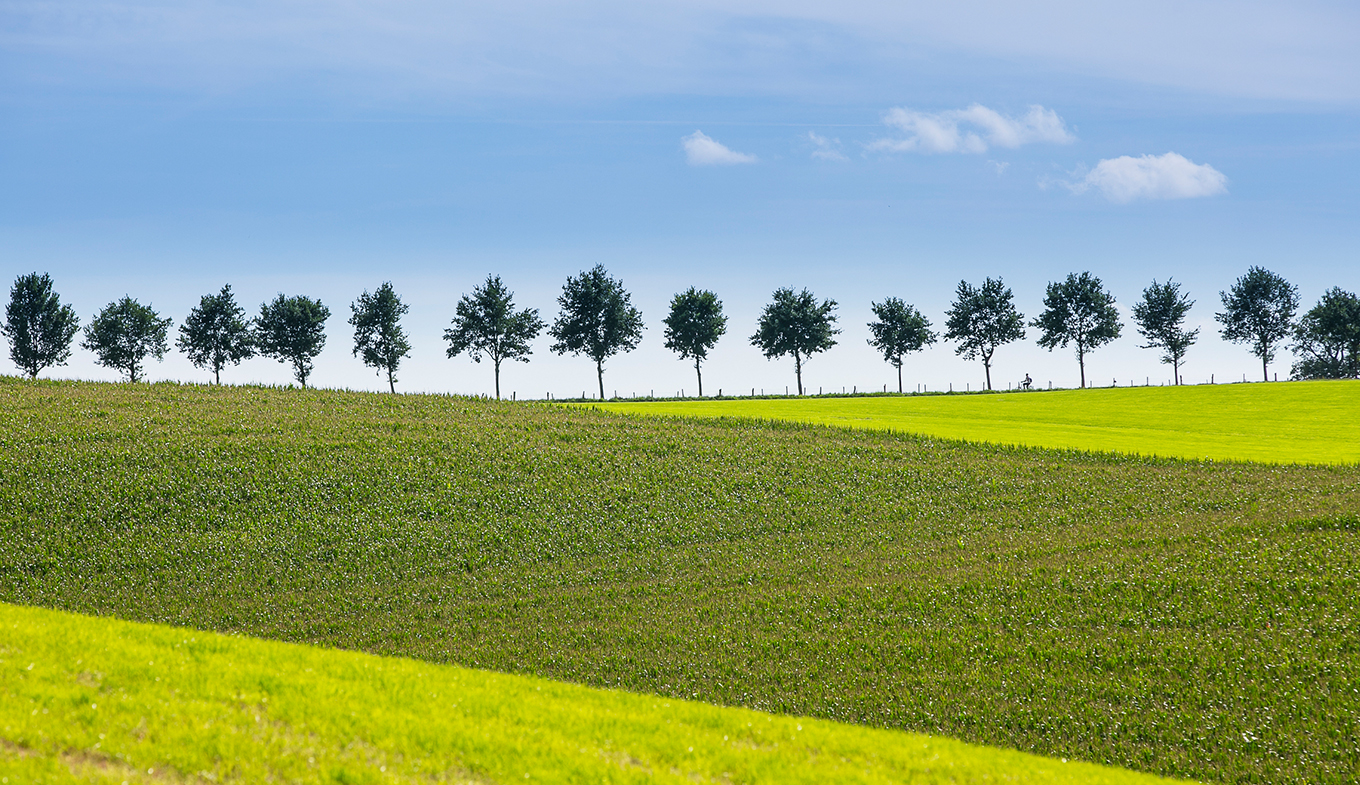 The nature of Zuid-Limburg
The most famous rivers and streams of Zuid-Limburg are the Geul, the Gulp, the Geleenbeek and the Maas. Between these rivers and the hills, you can take beautiful hikes and make very nice bike tours. On the way, you will see many different landscapes, including hill forests, hayfields and swamp forests. Also, the flora and fauna is very rich with unique species, such as the European hamster, the marsh warbler, the European canary, the brown frog, salamanders and various herbs.
Some hills in Zuid-Limburg are presently equipped to produce grapes. Just as pies, cherries and beer, wines now belong to the typical local products of Limburg. Another good reason to visit this rich landscape.
Walking and cycling in Zuid-Limburg
Zuid-Limburg is very well accommodated to the recreational visitor. You can take long walks through the nature and pass by the most beautiful monuments and villages of Zuid-Limburg. Cyclists visit the hills of Zuid-Limburg the whole year through to push their limits. For cycling enthusiasts the Amstel Gold Race is the highlight of the year.
The nature of Zuid-Limburg is easy to combine with a day of shopping in Maastricht, a visit to the GaiaZOO zoo, the Mondo Verde world gardens, the tripoint, the White town of Thorn and the caves of Valkenburg. In short, Zuid Limburg is a wonderful destination for young and old.
More information about Zuid-Limburg.