North Brabant
North Brabant has many delights to offer, including De Biesbosch, a wonderful nature reserve, the historic cities of Breda and Den Bosch, and Eindhoven, Holland's city of design. The eating and drinking are excellent in this fun-loving Dutch province, but above all it is a welcoming and pleasant place to spend time. North Brabant is also the province in which Vincent van Gogh was born and you can explore his life and work in many extraordinary locations.
Not to miss in North Brabant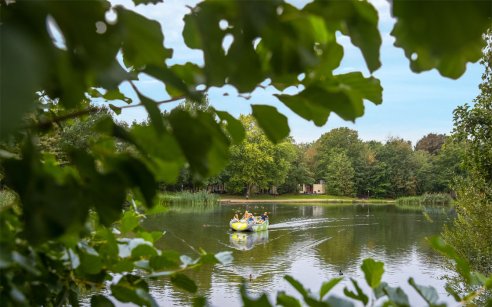 Enjoy beautiful unspoilt nature and book your next holiday with Center Parcs Holland. With parks in Limburg, Drenthe and North Brabant and unique accommodations in the woods and by the water, there are few places in Holland where you get to enjoy nature so intimately.
Read more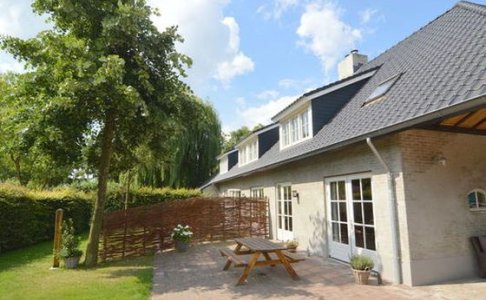 A city trip to one of Brabant's cities or a week in beautiful natural surroundings. Check out our range of hotels and holiday homes in this province.
Read more
Search for your holiday home
Check out our extensive offers.
2000 holiday homes throughout Holland.
On the coast, in a natural environment or near cities
North Brabant details
North Brabant, the province in which Vincent Van Gogh was born
North Brabant is where Vincent van Gogh was born and you can explore his life and work in many extraordinary locations, such as the Van GoghHuis and Noordbrabants Museum.
Beautiful landscapes
North Brabant boasts as many as five National Parks, which you can explore on foot or by bicycle. Discover the special plants and animals in De Biesbosch and the Loonse en Drunense Duinen, which are also called 'the Brabant Sahara'.
Holland's pleasure-loving province
The people in North Brabant love good food and drinks in pleasant, welcoming surroundings. Pick any of the excellent restaurants, which include a number of Michelin-starred restaurants. And don't forget to try the typical regional products and dishes!
North Brabant with children
Holidaying in North Brabant is fun for the entire family! How about a day at the biggest amusement park in the Benelux, the Efteling with its fairy-tale attractions. Safari Park de Beekse Bergen with its 1,500 animals is another wonderful experience!
Cities in North Brabant
Discover the historic cities of Den Bosch and Breda with their beautiful monuments, historic buildings, residential courts and cathedrals. There is excellent shopping to be had and the food is divine! If you love architecture and design, we highly recommend visiting Eindhoven, the Dutch city of design, when you are in North Brabant.  
Book a great hotel in beautiful natural surroundings or one of North Brabant's cities.


View the offer

A city trip to one of Brabant's cities or a week in beautiful natural surroundings. Check out our range of B&B's and guesthouses in this province.

View the offer
Places to visit in North Brabant
Centuries old history, countless monuments and culinary pleasures.

Read more