Photo: © Visit Halderberge
There are many special places for an outing in Halderberge, For instance a flying museum, the biggest water amusement park in the Benelux countries, or a basilica modeled after famous St. Peter's in Rome?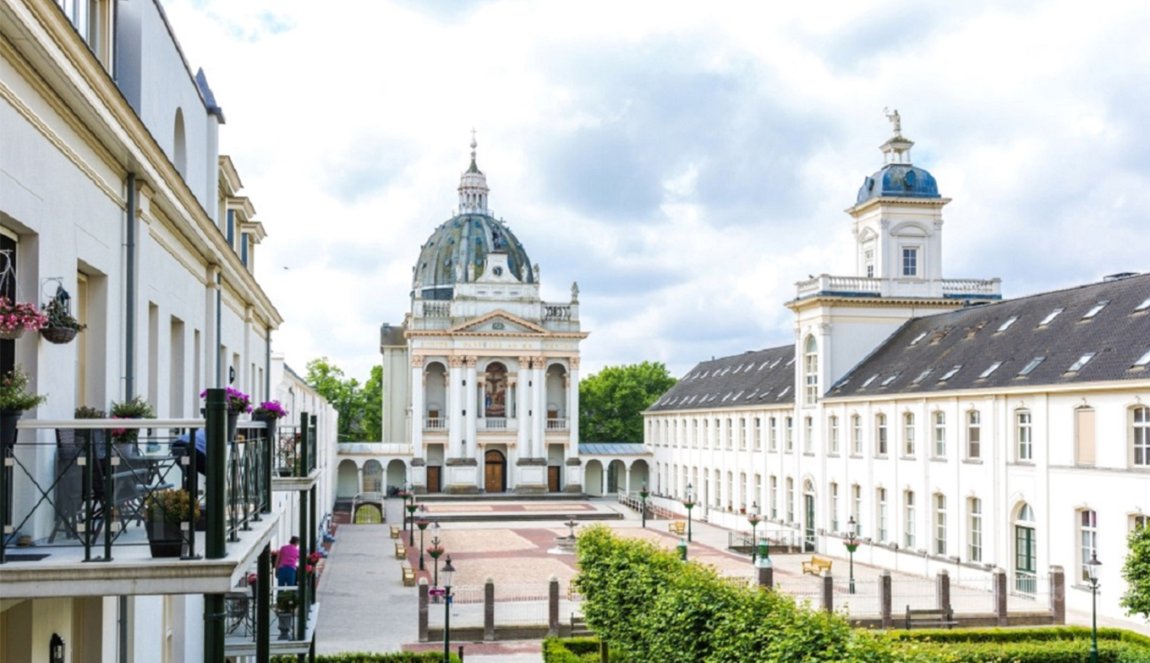 7 tips for staying in Halderberge
1. Glamping
Spend the night in a lodge or safari tent and experience this luxury variant of camping. Glamping brings nature closer while still enjoying every modern amenity. If you prefer staying at a comfortable holiday park or unconventional bed & breakfast, there are many accommodations in Halderberge and the surrounding area, from all-in hotel packages to camping at a nature camping ground.
2. Nature reserves
Halderberge is situated amid polders, forests and rivers, so there are many beautiful spots to discover if you love hiking or cycling. There are also National Parks nearby, including the Kalmthoutse heide or water-rich Biesbosch. Combine your cycling tour with a cultural attraction. (Tip: Check out the cycling and walking routes).
3. The Basilica in Oudenbosch
Take the online tour:
The Basiliek van de Heilige Agatha en Barbara (Basilica of Sacred Agatha and Barbara) is a must-see. It was built in the 19th century and is a replica of the famous St. Peter's Basilica in Rome! The detailed facade is modeled after the Archbasilica of St. John Lateran with fantastic sculpted stone and high arches. Inside, you cannot fail to be impressed by the high ceilings, marble columns, and imposing cupola. In addition to a guided or audio tour of the Basilica, you can walk up the stairs to view the cupola.
4. Museums and other activities
Halderberge is proud of its heritage and encourages visitors to explore. Highlights are the Arboretum botanical garden, the Sterrenwacht observatory, Mastboomhuis, and the Zouavenmuseum. You can book a round trip or balloon ride from Breda International Airport. The grounds are also used for festivals and events, and accommodates the Vliegend Museum Seppe ('flying museum'). Nearly the entire collection of historic aircraft is airworthy still.
5. Hotel & Bovendonk Monastery
Bovendonk has witnessed several wars. The estate has had many owners, including Napoleon and William of Orange. The impressive complex was designed by one of Holland's most famous master builders in the 19th century. Even today, the monastery still educates priests. You can explore the building or enjoy the food and drinks served at the Brasserie. You can also book a room at the hotel, where everything is taken care of.
6. Splesj Water Amusement Park
Enjoy the fastest and highest outdoor water slides to be found in Holland. In addition to water fun, the park also offers trampolines, a mini golf track, and an indoor playground. Splesj is a part of Molecaten Park Bosbad Hoeven, where you can also book a chalet or go camping.
7. Favorably situated: the distances
The Halderberge region offers plenty of peace and quiet in nature while still being close to many touristic highlights. Breda's life-loving ambiance is less than 25 km away. The popular seaside town of Renesse on the coast of Zeeland is just an hour away by car. Amsterdam can be reached in 90 minutes, and Antwerp in Belgium is less than an hour away.