Van Gogh cycling route, Brabant
Van Gogh cycling route, Brabant
2,936 Views
Get on your bicycle and follow the tracks of Vincent van Gogh. This 335 kilometre cycling route takes you through the Brabant landscape loved by Vincent van Gogh, discovering the sites that were so important in his life and work.
Cycle through the Brabant landscape that shaped Van Gogh.
Visit the many beautiful sites he loved to portray.
Elected European Cycling Route of the year 2016.
The Van Gogh cycling route takes you to five towns and cities that are intimately connected with Vincent van Gogh. You will get to enjoy the most wonderful Brabant views and villages and visit the places that shaped Van Gogh as an artist. The Van Gogh cycling route follows the bicycle junction system and is marked with Van Gogh route signs. It runs for a total length of 335 kilometres, but you can also pick one of the shorter partial routes.
5 x cycling through Van Gogh's world
1. Cycling route start point Vincent van GoghHuis, Zundert (length 60 km)
2. Cycling route start point Vincent van Gogh Information Centre, Etten-Leur (length 49 km)
3. Cycling route start point Vincentre, Nuenen (length 51 km)
4. Cycling route start point Vincent's drawing classroom, Tilburg (length 51 km)
5. Cycling route start point Het Noordbrabants Museum, 's-Hertogenbosch (length 30 km)
Life story in 5 parts
The 335 km Van Gogh cycling route connects the 5 Van Gogh heritage sites in Brabant. It starts in Zundert, where he was born. Today this is the site of the Van GoghHuis museum, where you can view beautiful presentations about his life and work. You will also visit Tilburg, where Van Gogh first attended drawing classes in secondary school. You will have the opportunity to visit Vincents Tekenlokaal, where the drawing classes took place.
Other interesting sites are Etten-Leur, where you can visit the Van Gogh Church and explore how Van Gogh adjusted to his new life as an artist. In Nuenen, 21 sites that influenced Van Gogh await your visit at Van Gogh Village. The final destination is Den Bosch, where the Noordbrabants Museum has original works by Van Gogh on display.
Addresses you will encounter:
Opwetten Watermill, Opwettenseweg 203, Nuenen
Home of the Potato Eaters, Gerwenseweg 3, Nuenen
Former rectory, Berg 26, Nuenen
Vincent's drawing class, Stadhuisplein 128, Tilburg
Practical information
Number of kilometres: 335
Start and end point: Van GoghHuis, Markt, Zundert
Brochure available at the start points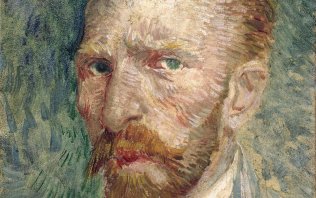 Visit the most beautiful Van Gogh locations and learn everything there is to learn about the life and works of one of the most famous artists of all time.
Read more
Find out what's nearby
Address:
Markt 26-27
4881CN Zundert
Visit the website
Do you like this theme? You might also like: