The picturesque town of Enkhuizen in the province of North Holland draws thousands of tourists every year. Some love Enkhuizen for its many historic buildings and monuments, others because of its harbor and excellent water sports facilities.
Visit the Zuiderzeemuseum and experience the history and culture of the region.
Take a walk past the 16th-century fortifications.
Enkhuizen is a major centre of water sports along the IJsselmeer lake.
In the 17th century, Enkhuizen was one of the wealthiest cities of Holland. It gained power and influence as a member of the VOC. Enkhuizen's rich history is still noticeable today as you walk through the old inner city with its numerous state mansions, canals, churches, city walls and harbors.
Highlights of Enkhuizen
Enkhuizen is a great place to walk or cycle from one monument to another. The Zuiderzee Museum is the most important museum in town. It gives you a great impression of the history of Enkhuizen and the former Zuiderzee ('Southern Sea'). Water sports lover praise Enkhuizen for its great facilities.
Spending the night in Enkhuizen 
In the historic harbor, in an old schoolhouse, in an authentic inn or a pleasant B&B on the edge of the village: Enkhuizen has special places for you to stay at.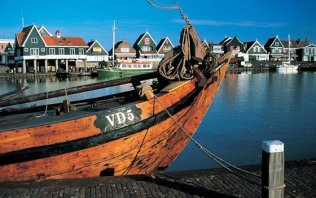 Together, they form one of the most gorgeous and authentic pieces of Holland.
Read more
More museums in this region