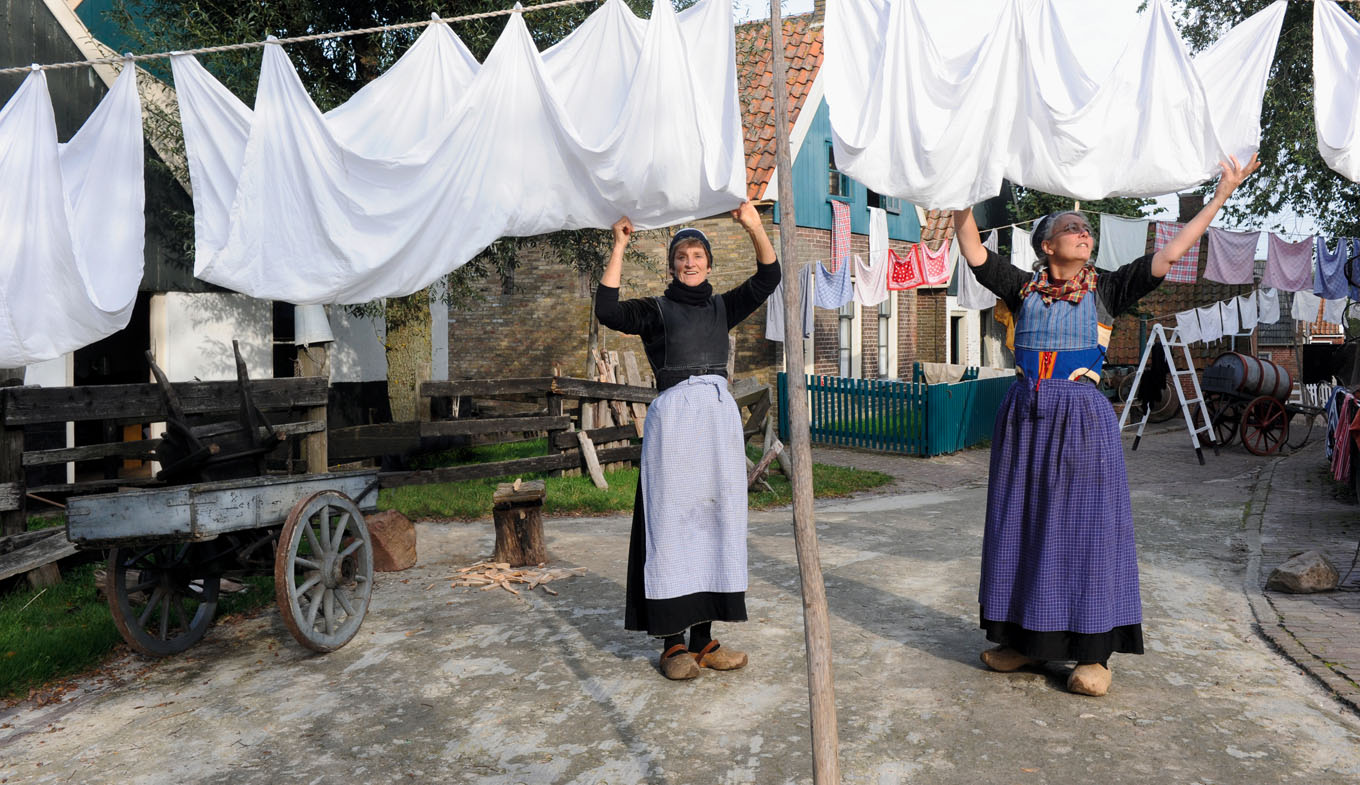 Zuiderzeemuseum Enkhuizen, located in more than a hundred and thirty authentic houses, shops and workshops, shows the history and culture of this unique region. Much attention is given to the past, present and future of the area in relation to such themes as water, traditional crafts and communities.
© PublicDomainPictures via Pixabay

Zuiderzeemuseum, Enkhuizen

© Heliante Moningka

Zuiderzeemuseum, Enkhuizen

© Thijs Jansen

Zuiderzeemuseum, Enkhuizen

© PublicDomainPictures via Pixabay

Zuiderzeemuseum, Enkhuizen
Historic Dutch experience in the Buitenmuseum
The Buitenmuseum (Open-Air Museum), open from March to October, is visited with a true museum ferry. Here, you will see authentic buildings and learn all kinds of things about life around the Zuiderzee between 1880 and 1930 – in other words, the last years before the completion of the Afsluitdijk in 1932. There are workshops, fish smokehouses and net makers, and you can visit Urk homes and share a meal in a 1920 household.
There is much fun to be had for children as well. They can try on traditional clothing, make a clog boat of their own or send their very own message in a bottle.

Watch this video: Zuiderzeemuseum Enkhuizen
The Binnenmuseum: treasure room of the Zuiderzee
In the Binnenmuseum (Indoor Museum; open all year), you can among others discover photography, traditional costumes and the largest collection of wooden ships in Holland. See, feel and taste what life was like before the Afsluitdijk changed the Zuiderzee sea into IJsselmeer lake. It's a unique experience!
Afsluitdijk, Zuiderzeemuseum, beautiful spots and nature: enjoy a holiday on and around the water!
Accessibility and parking at Zuiderzeemuseum Enkhuizen
Enkhuizen is less than an hour by car from the capital city of Amsterdam and Amsterdam Schiphol Airport. Enkhuizen is also well accessible by public transport. If traveling by car, make sure to pay attention to where you may and may not park and paid parking.
Frequently Asked Questions