South Holland
Visit the beautiful province of South Holland, which boasts big cities like Rotterdam and The Hague as well as coastal towns like Scheveningen and Noordwijk, the Keukenhof tulips and Kinderdijk windmills. This is how you truly get to know the Netherlands in a short space of time.
The Hague is the Royal Residence and political heart of Holland. Learn more about The Hague and the nearby beach of Scheveningen.

Read more

Discover the nineteen splendid windmills that have been declared UNESCO world heritage.

Read more
Coastal towns in South Holland
Scheveningen is the most popular seaside resort in Holland, located next to The Hague.

Read more
View the extensive range of hotels, B&Bs and apartments in South Holland. Enjoy the varied province of South Holland with its beautiful dunes and beaches and the world cities of The Hague and Rotterdam.

View the offer

Spend the night at a Bed and Breakfast or pension during your stay in South Holland and experience the personalised hospitality.

View the offer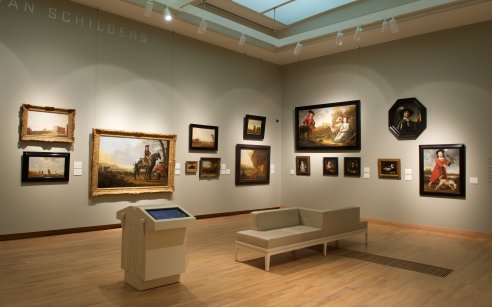 Admire the most beautiful sculptures, learn about man and animals, or discover the origins of Delft Blue.
Read more
Information about South Holland
South Holland offers pretty much everything that makes the Netherlands so famous. Historic cities like Delft and Leiden, tulips in the flower-bulb fields and Keukenhof, and windmills on Kinderdijk. Don't forget to enjoy the coast, since South Holland has many lovely coastal towns like Scheveningen and Noordwijk.
Picturesque cities
Many famous painters were inspired by the beauty of South Holland. The Hague, for instance, boasts the well-known Panorama Mesdag. Vermeer created a number of paintings depicting street life in Delft and Leiden is also known for a famous painter, to wit Rembrandt van Rijn. Rotterdam is a more modern city and offers beautiful contemporary architecture. 
Coastal towns in South Holland
If you want to get away from the bustle of the Randstad, you should visit one of the province's lovely coastal towns. Scheveningen offers many beach pavilions, the beautiful Pier, and the luxury Kurhaus hotel. The Noordwijk beach includes a beautiful dune landscape that is perfect for hiking and cycling. Kijkduin and Katwijk are two other coastal towns worth a visit and many beach clubs are open all year. 
Accessibility of South Holland
Public transport services will easily take you to most cities and towns in this province. Trains depart from Amsterdam to most big cities several times per hour. The train service between the cities is excellent as well, with most routes taking less than 30 minutes. If you want to visit one of the coastal towns or Keukenhof, you can travel by one of the great bus lines.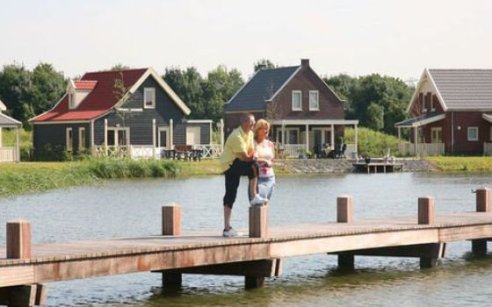 Are you looking for accommodations in South Holland? View the range of hotels and holiday homes in this varied region, with the two world cities of Rotterdam and The Hague and its long coastline of beautiful beaches and dunes.
Read more