The local tourist board in Katwijk promotes the village as "young at heart". Why? Because as a traditional family seaside resort it offers a wide range of facilities and activities for both young and old and a host of typically inviting family pensions. You're never too old!
Beach of Katwijk
Katwijk is situated directly on the sea and boasts a promenade perfect for a leisurely stroll. While you're there, make sure to pay a visit to the oldest lighthouse on the Dutch coast and the little white church. The church backs onto a small courtyard which is lined with old fishing cottages. It will give you an impression of the importance of the village in earlier times.
From the south of the boulevard you can cycle into the natural site Meyendel. De Pan van Persijn is a popular forest where children can play and afterwards eat a pancake in the pancake restaurant.
Directly on the sea
Katwijk attracts people all year round. During the summer mainly families come here to enjoy the sun and sea. In wintertime it's a great spot to walk your dog on the beach. From Scheveningen there's a beautiful cycle path that leads you through the dunes of Meyendel to Katwijk within an hour. If you decide to come by car, keep in mind that you can park for free on Sunday.
Hotels at the beach
Want to start your day with a dip in the sea or beach walk, spend the afternoon at a beach pavilion, and watch the sun set over the sea at night? Book a hotel on the Dutch coast. Check out the selection of best hotels by the sea here.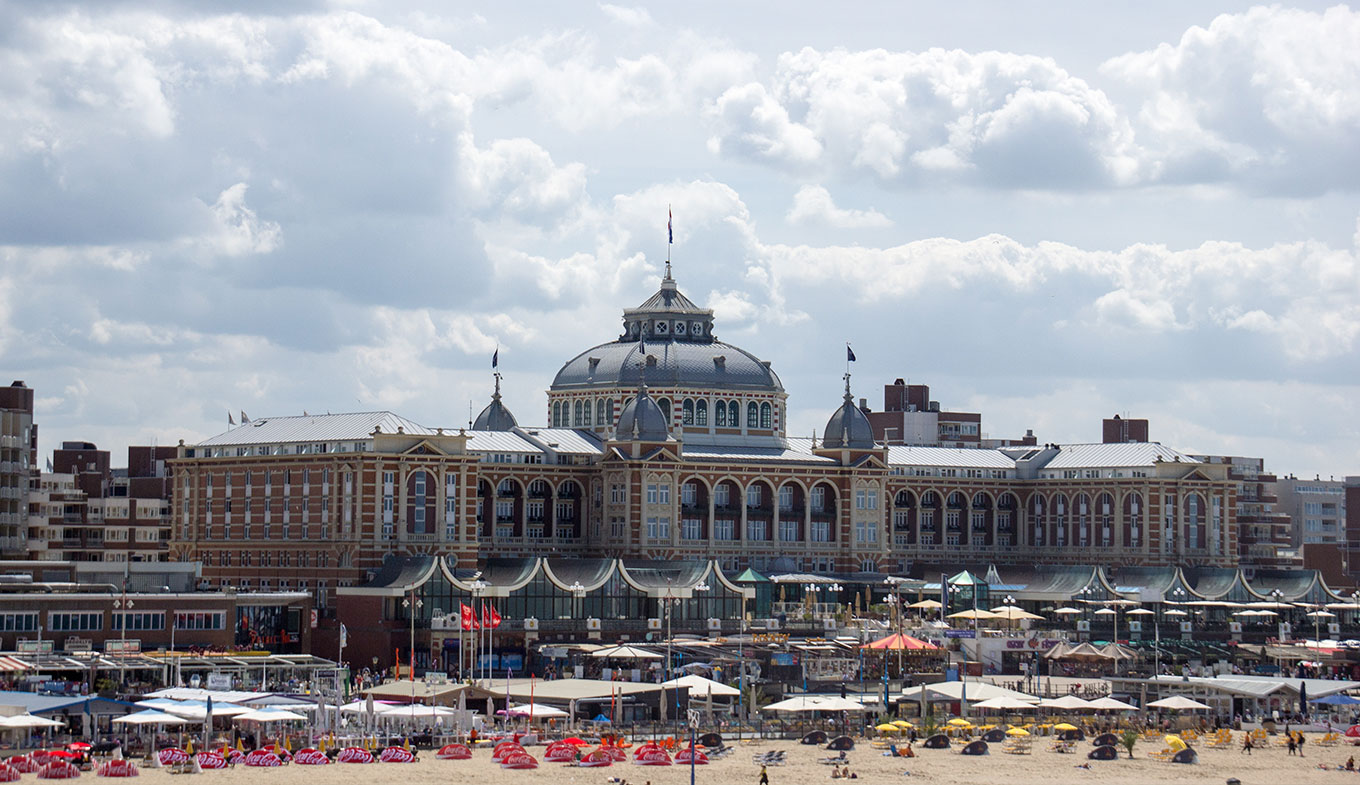 Beach hotels
Zeeland to Zandvoort: View all the accommodations on the Dutch coast.
Editor's tip: Rent a cottage or apartment in Katwijk. You will enjoy comfortable accommodation and enjoy utter freedom. You will be on a holiday but still feel at home. Katwijk offers a broad selection of residences for every preference.