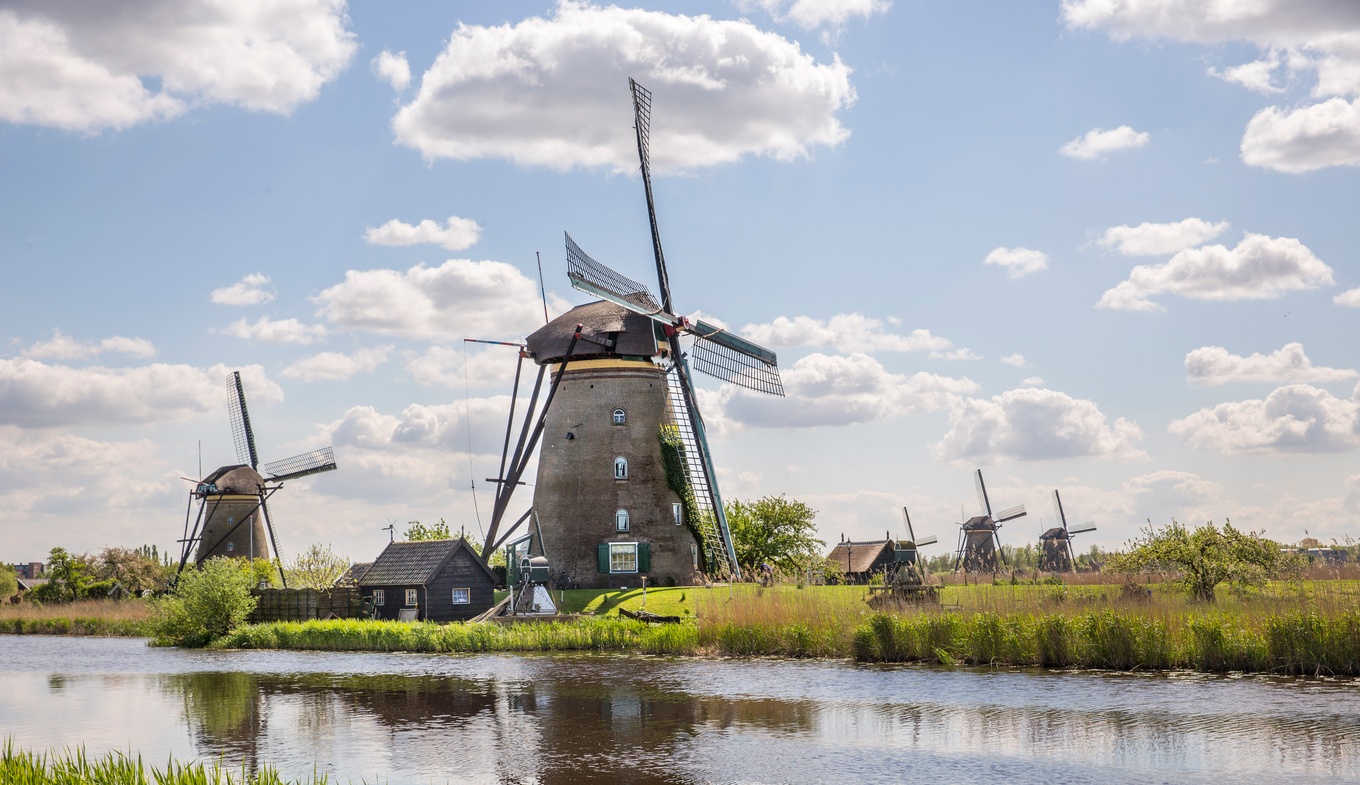 © Siebe Swart via Kinderdijk

Kinderdijk
History of Kinderdijk
In the beautiful wetlands around Dordrecht, you will find the windmills of Kinderdijk. Nineteen beautiful windmills, built around 1740, stand here as part of a larger water management system to prevent floods. Today, they symbolise Dutch water management, and in 1997 they were declared to be UNESCO World Heritage.
The windmills of Kinderdijk were built to keep the low-lying lands of the Alblasserwaard dry. Facing each other, they form an iconic Dutch scene. You can also admire many waterways, dikes, mills and sluices and discover how the Dutch have been using water to their benefit for over 1000 years. Learn more about Holland, Land of Water.
Visit the windmills of Kinderdijk
When visiting Kinderdijk, you absolutely have to take a look inside the two Museum Windmills and view the film in the Wisboomgemaal Visitors' Centre. In the Molenwerkplaats (Windmill Workshop) guides explain to groups how the windmills work and are maintained.

Watch this video: The windmills of Kinderdijk
More in the area
The windmills of Kinderdijk lie not far from the port city of Rotterdam and Holland's oldest city, Dordrecht. Another highlight in the area is National Park De Biesbosch, a unique freshwater tidal area with very special plants and wildlife.
Accessibility and parking at Kinderdijk
The windmills of Kinderdijk are not far from Rotterdam and approximately an hour and a half's drive from the capital city of Amsterdam and Amsterdam Schiphol Airport. Kinderdijk is also easily accessible by public transportation. If visiting by car, make sure to pay attention to where you may and may not park. Finally, it is also possible to cycle to Kinderdijk from Rotterdam. It's a gorgeous route!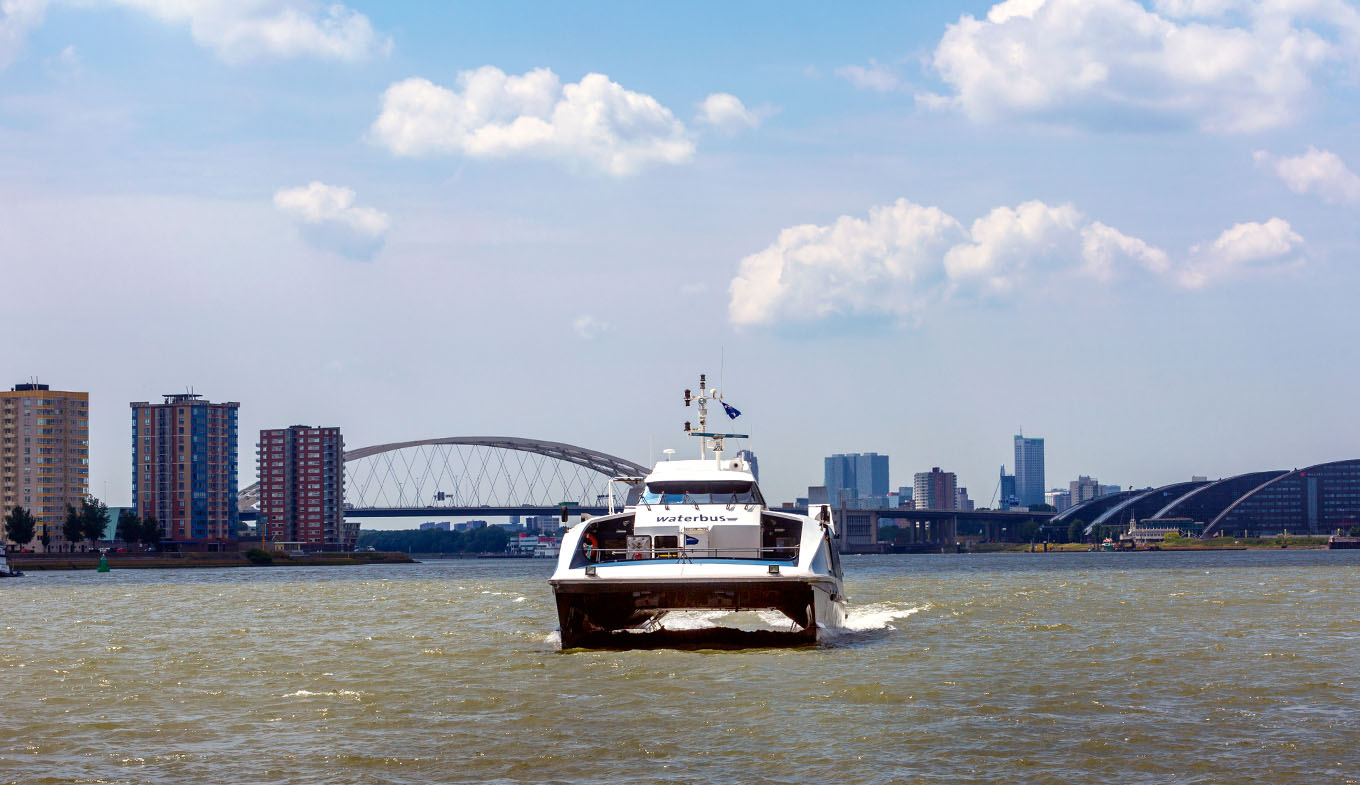 Things to do
Waterbus Rotterdam
Travel like the Rotterdam locals and take the waterbus to cross Rotterdam's waters.