Amadore wellness
4,295 Views
Amadore Wellness in beautiful Zeeland is a unique location to enjoy peace and quiet. The resort offers countless facilities, wonderful beauty treatments and a range of massages designed to help you relax in time with the rhythm of the tides.
Facilities
Choose a face treatment, hot-stone massage or skin-softening body scrub. And if you are looking for a real treat, book the so-called Lomi-Lomi massage - a luxurious 'deep tissue' massage with a spiritual component originating in Hawaii. If you want to be more active, combine your beauty treatment(s) with our fitness or swimming facilities.
Overnight stay
Amadore Wellness is based in Amadore Hotel Restaurant De Kamperduinen in one of the most beautiful locations in Zeeland. Spend the night here surrounded by Lake Veer (Veerse Meer), the North Sea and the Oosterschelde. Domburg and Zierikzee, the famous seaside resorts of Zeeland, are nearby.
Find out what's nearby
Address:
Patrijzenlaan 1
4493RA
Visit the website
Watch this video: The Beach
Holland is home to an impressive coastline with long beaches, blue skies and a sheer endless sea.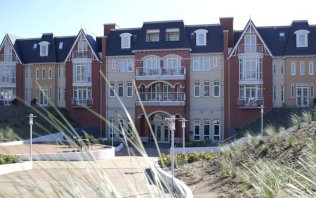 Rooms with a sea view or accommodation in a picturesque village. Find the best hotels in Zeeland.
Check it out
More in this region
Zeeland is protected by the best greatest storm barriers in the world.

Read more

Visit the best beaches: for families, for water sports fanatics and nature lovers.

Read more

Sense the wealthy past of this former trading city.

Read more

Everything you need to know about the tastiest seafood from Zeeland.

Read more

Lots of beaches, a wealth of history, plenty of entertainment: this is Vlissingen!

Read more

Discover the wealth of the Oosterschelde from land, on water and underwater!

Read more