Renesse draws a great mix of holiday-goers every summer. Families, seekers of rest and relaxation and youthful beach lovers mix and mingle in the picturesque village. This should come as no surprise, considering that the beach of Renesse is 21 kilometres (13 miles) long. The coastline is dotted with about a dozen beach cafés/restaurants, some of which are open throughout the winter as well.
The Renesse beaches
Renesse has won several international awards for its clean beaches and the excellent quality of its swimming water. The diversity of Renesse's beaches is another reason why people from all walks of life are attracted to the white, clean beaches. Renesse has nature, nude, family and active beaches, the latter specifically reserved for surfing and water-skiing. In short, Renesse has something for everyone.
Renesse attractions
Young people tend to flock to Renesse for the party cafés and night clubs. But of course the seaside resort has much more to offer. There are night markets – open until midnight – in summer. Or go for a hike or a bike ride in the surrounding countryside, or take time out to visit the Moermond keep and Sint-Jacobskerk church. You won't be bored in Renesse.
Watch this video: The Beach
Holland is home to an impressive coastline with long beaches, blue skies and a sheer endless sea.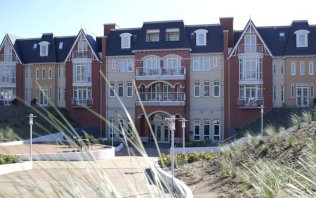 Rooms with a sea view or accommodation in a picturesque village. Find the best hotels in Zeeland.
Check it out
More in this region
Sense the wealthy past of this former trading city.

Read more

Lots of beaches, a wealth of history, plenty of entertainment: this is Vlissingen!

Read more

A unique attraction park focusing on the Netherland's history with water. Witness the powerful storm surge barrier, and enjoy at the water park.

Read more

Old-fashioned fun at the beach combined with contemporary activities.

Read more

The National Knowledge and Memorial Centre for the Flood of 1953.

Read more

Find out more about the crucial role that Zeeland played during the liberation of Holland.

Read more