With its 30 kilometres of sandy beaches, Texel island is a paradise for beach lovers. Texel has much more to offer, however: seven villages – each one pretty as a picture – and unique natural scenery. Moreover, Texel is within easy and quick reach. Starting in Den Helder, the veerboot takes just twenty minutes to sail to the island!
The biggest, most varied Dutch Wadden Island offers a great choice of holiday homes, hotels and camping grounds.
Texel is famous for its fantastic beaches and beautiful natural landscapes.
In addition to many thousands of sheep, Texel's symbol is the beautiful lighthouse on its northern tip.
Climbing Texel's lighthouse
The bright red lighthouse is located off one of the island's widest beaches on northern Texel. For the perfect outing, combine a day at the beach with a tour of the lighthouse. The 150-year-old building offers a gorgeous view of Texel and the neighbouring island of Vlieland from its viewing platform. Moreover you will learn a lot about the lighthouse's lively history in the course of the climb.
Seeing seals at Ecomare
Ecomare is where you will learn all there is to know about the Wadden Sea, North Sea, emergence of Texel and National Park 'Texel's Dunes'. The main attraction of Ecomare, however, are its many sea animals. There are common seals, grey seals and porpoises brought in sick or wounded, which are nurtured back to health at the park. Visitors can watch the animals being fed every day.
A unique natural landscape
Nature reserve De Slufter is the only area in Holland to which the North Sea is allowed unhindered access. After a storm surge the entire lagoon is underwater. As a result, De Slufter evolved into a unique natural landscape with small creeks and salt marshes filled with sea lavender's purple blooms. Texel boasts other nature reserves, De Muy with its wild orchids and De Geul, which houses Europe's biggest spoonbill colony. Both are well worth a visit.
What the beachcombers do
There are beachcombers along the entire Dutch coast. There are two museums on Texel that exhibit their finds. At Shipwreck and Beachcomber Museum Flora, between Den Burg and De Koog, beachcomber Jan Uitgeest and his team show you what they found on Texel's beaches in the course of several dozens of years: countless buoys, shoes, bottles (including messages in a bottle), toys, and animal bones. Museum Kaap Skil in Oudeschild exhibits beachcombing finds and archaeological treasures brought up from the sea floor, as well as historic buildings and a windmill on its outdoor grounds.
Try a new sport
Parachuting from a plane has become like the islanders' hobby on Texel. If this is just a tad too exciting for you, take an airplane tour of the island or sail a catamaran along the coast. Other activities include horseback riding, (kite) surfing, windsailing, canoeing, fly-boarding, golfen, bird-watching excursions and hiking tours of the salt marshes. We note that Texel boasts an excellent cycling path network. 
... or just enjoy your day
Could anything be more fun than just relaxing on the beach for the day? And enjoying an excellent dinner at night? Texel has mastered the art of culinary enjoyment and is happy to share with its guests. Order a Texel specialty beer called Skuumkoppe, a plate of awarded Texel cheese or enjoy Texel lamb with its lightly salty flavour due to the fact that the lambs are reared on the island's salty grass. The island's residents also make chocolate, ice cream and a well-known herbal liqueur called Juttertje ('little beachcomber').
Come visit Texel
Enjoy long walks on the beach and the beautiful landscape on Texel throughout the year. In terms of accommodation, Texel has something to offer for every taste. Check on Texel holiday homes and Texel hotels. And of course there are many camping grounds and holiday parks.
Hotels in Texel
Are you searching for a great hotel, a romantic bed & breakfast, or a pleasant holiday home for your family? Texel has suitable accommodations for every taste and budget. Check out the comprehensive selection and book your perfect holiday here!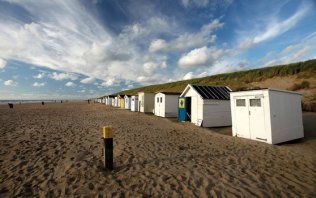 Visit Texel, one of the Wadden Islands, and enjoy the beautiful natural landscape, pleasant villages, and the best activities.
Read more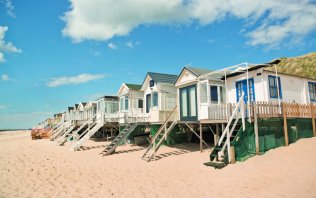 Holiday by the sea? Discover the many options here.
Read more