National Park De Biesbosch
National Park De Biesbosch
De Biesbosch National Park is a unique freshwater delta comprising about 8,000 hectares of small rivers and streams. This nature reserve offers great opportunities for walking, cycling and even canoeing. Discover De Biesbosch!
Go sailing, cycling or walking to spot beavers, sea eagles and hundreds of types of birds.
Various rivers meet here to form a freshwater delta of no fewer than 8,000 hectares.
Book the Ecolodge and spend the night amidst gorgeous nature.
What is there to do at De Biesbosch?
National Park De Biesbosch is one of the few freshwater tidal areas in the world. It's a fantastic place to walk, cycle or canoe through a labyrinth of rivers and creeks with crystal clear water. It's also very special for bird enthusiasts, due to the many kinds of waterfowl that forage there.
The most special animal in De Biesbosch is the beaver. At present, these rodents have already built over a hundred dams in the wetlands of De Biesbosch. On top of that, hundreds of different kinds of birds breed there, including about 20 couples of kingfishers. The sea eagle is a permanent resident, and can be spotted in the area throughout the year. In short, De Biesbosch fully deserves to be called a water paradise.
Activities in De Biesbosch
Walking, sailing, canoeing, cycling, fishing, birdwatching, horse riding, swimming… You can do it all in National Park De Biesbosch. Trips are organized throughout the year, such as birdwatching trips, sailing & cycling trips and hikes. Contact the visitors' centers in Drimmelen and Dordrecht to plan an activity or to obtain more information about De Biesbosch.
More in the environment
If you wish to combine the peace of nature with the bustle of the city, you'll find the oldest city of Holland, Dordrecht, a mere stone's throw away. The windmills of Kinderdijk are also absolutely worth a visit.
Editors' tip
If you wish to spend several days in De Biesbosch, you can opt for a unique experience in the Biesbosch Glamping, where you can sleep and wake up in utter comfort with a gorgeous view of De Biesbosch.
Practical information
De Biesbosch has three visitors' centers, which are:
Biesboschcentrum Drimmelen

Biesboschweg 4

4924 BB Drimmelen 

tel: 0162-682 233
 

Biesbosccentrum Dordrecht

Baanhoekweg 53

3313 LP Dordrecht

tel: 078 - 630 5353
 

Biesbosch Museum Werkendam

Hilweg 2

4251 MT Werkendam

tel: 0183-5004 009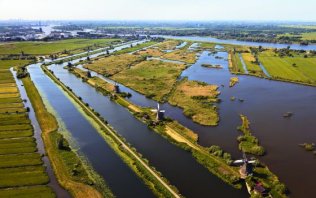 No less than 26 per cent of our country lies below sea level. See and experience how we manage and enjoy our water in a variety of places.
Read more
Watch this video: National Park De Biesbosch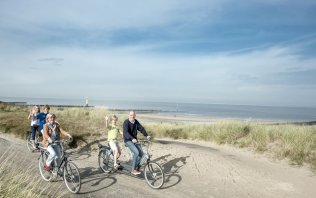 If you want to explore Holland by bicycle, check out our offer of organised bicycle holidays. The bicycle routes include baggage transport!
View the offer
Watch this video: Good morning
Holland is home to many scenic areas and national parks with great walking tracks.