Best summer accommodations in Holland
Best summer accommodations in Holland
Summer in Holland. That means wide beaches, waving dune grass, fantastic festivals and full terraces. Summer is a perfect time to explore Holland, with one of the many accommodations near the beach or in nature as your home base. View a selection of the greatest summer destinations and accommodations in Holland here.
Unique accommodations along the coast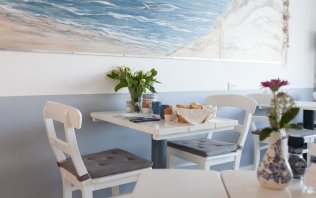 Spend the night at seaside B&B and enjoy a warm welcome by the sea. Find all B&Bs by the sea, from Terneuzen to Terschelling, here!
View the offer
Spend the night on the water
Unique camping sites in Holland
Discover Holland by bike - book your cycling holiday!