Christmas at castles
2,763 Views
In December, various castles and country estates are extra picturesque and definitely worth a visit. Enjoy the crackling fire in the fire baskets, a cup of hot cocoa or glühwein and shop for Christmas presents at one of the cozy Christmas markets. Or follow a guided tour through one of the castles that have been wrapped up in romantic Christmas decorations from top to bottom.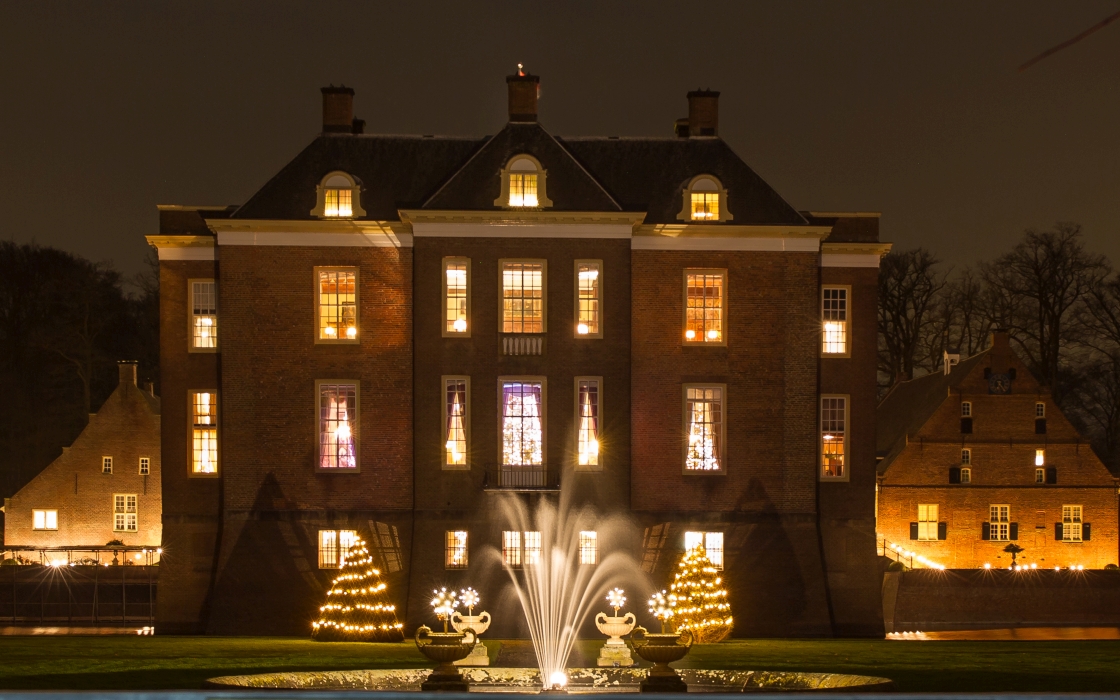 Castles are extra romantic during Christmas!
Follow a guided tour through the festively decorated show rooms.
Shop for Christmas presents at one of the cozy Christmas markets.
Visit a castle during Christmas
Many castles and country estates have been given extra festive decorations in December and often organize special events, such as an evening of lights and Christmas markets full of atmosphere.
The following castles are definitely worth a visit:
Het Loo Palace - 14 through 18 November 2018
Het Loo Palace hosts the Spirit of Winter outdoor fair. The Stallenplein is open especially for the fair! Here, and throughout the tree-lined lanes on the palace grounds, you will find culinary surprises, autumn fashion, flower demonstrations, and trendy home and garden accessories. Watch the live cooking demos in the royal kitchen, listen to butler Paul and learn all about table etiquette, or check out the flower & greenery demonstrations. Enjoy homemade delicacies on one of the pleasant terraces, watch the runway shows, and listen to live music.
15 December 2018 - 6 January 2019
Starting 15 December, Paleis Het Loo presents 'Winterpaleis Het Loo' (Het Loo Winter Palace). Enjoy the fairytale Stallenplein filled with Christmas trees and pretty lights, through 6 January. Admire the festively made up tables and a real ice skating rink.
Cannenburch Castle -  7 through 9 December 2018
The square in front of Cannenburch Castle in Vaassen is transformed into a picturesque Christmas location. Over a hundred stalls with beautiful artisanal products bathe in the authentic Christmas atmosphere here. Don't forget to visit the castle, because the various rooms have been given festive and tasteful decorations. You can buy gifts in the castle store and the castle cellars are the ideal place to warm up with a bite to eat and a drink.
Doorwerth Castle - 9 December 2018
What is more beautiful than enjoying the wonderful surroundings of a castle on a wintry day and receiving a warm welcome? That is why you should visit Doorwerth Castle on Sunday, December 9th, and marvel at the range of beautiful lifestyle products, wines, clothing, accessories, jewelry, home furnishings, and much more. The various food stalls have plenty of choice for a delicious bite to eat and a drink.
Middachten Castle - 12 through 16 December 2018
Celebrate a colorful Christmas at Middachten Castle. For this 31st edition it is not just the monumental Christmas trees and decorations that will amaze you, but the beautiful flowers that embellish the entire castle as well. You will also enjoy the glühwein and delicious snacks, the lovely music, and a Christmas market with stalls selling art and regional products. Crackling fires and candles lighting up the castle windows will complete the Christmas ambiance.
House Doorn - 13 through 16 December 2018
The Christmas fair takes place at the forecourt of House Doorn, which is decorated in a truly picturesque Christmas atmosphere. Over 70 specialists, trendsetters and professionals are ready for you. Draw inspiration and bring your own home's interior and exterior into the Christmas atmosphere even more. Pamper yourself with the warmth of wintry woolen fashion, a handmade piece of jewelry, hat or bag… The Christmas fair offers everything for a successful holiday season.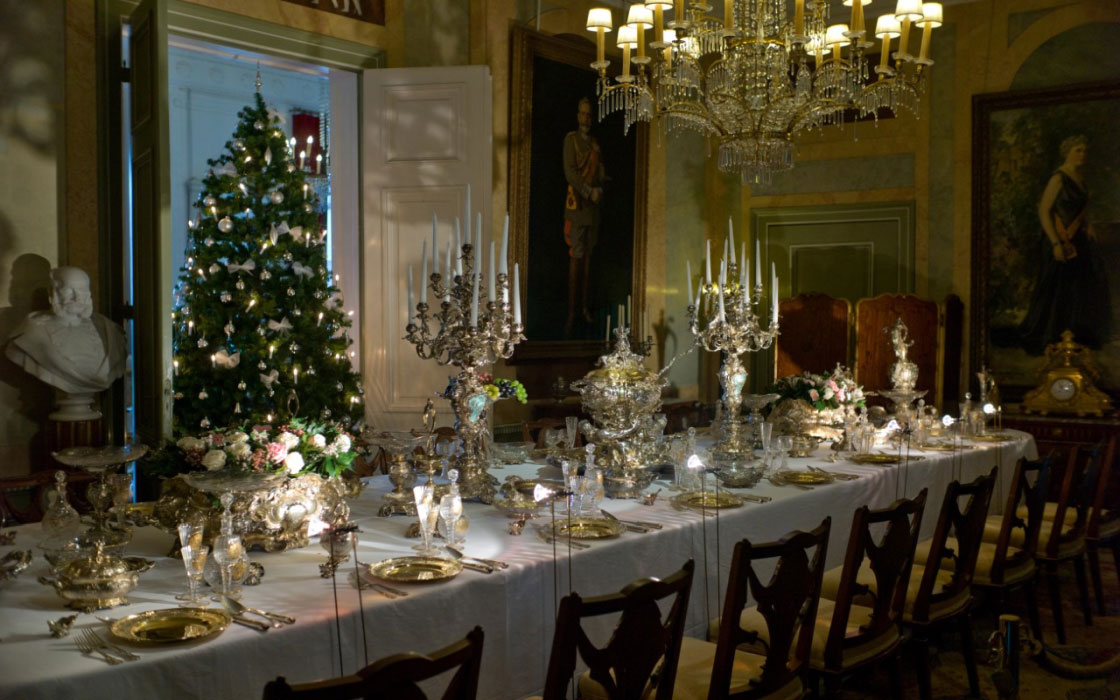 Muiderslot - 22 December through 6 January 2019
Winter at the Muiderslot, that is really something to look forward to! Do you want to get into the Christmas mood already? Visit the Muiderslot on December 19th, because British actor Ashley Ramsden will recite Dickens' "A Christmas Carol" in the castle's atmospheric Knight's Hall. Stay around afterwards to enjoy a cup of hot cocoa or glühwein to get that true Christmas feeling!
Zuylen Castle - 28 through 30 December 2018
End-of-year guided tours with a Christmas theme in a beautiful castle? You can find them at Zuylen Castle. The entire castle is focused on the most wonderful time of the year. No expense is spared for the guests, with the highlight being the large Christmas tree in the atmospheric Gobelin Hall and the many lights that decorate the Castle.
More Christmas markets in Holland
Christmas markets can be found in nearly all cities and towns in Holland. Some are only for one day, while others can be visited during the entire month of December, such as the famous Christmas market in Maastricht.
Want to spend the night in Holland during Christmas? Book your accommodation at a hotel, holiday park or Bed & Breakfast on time to prevent disappointment.
We recommend: Visit one of the Christmas events in the Hansa towns to get into the Christmas mood in style. Enjoy the street theater shows and the authentic Christmas markets in the old Dutch Hansa towns.
Top 12 things to do in winter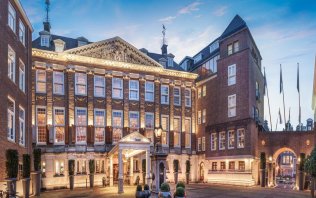 View our selection and book your winter holiday.
Read more
More tips for this season