Christmas in the Hansa towns
Christmas in the Hansa towns
1,284 Views
Experience the pleasant Christmas atmosphere of the olden days in one of the Hansa towns. In December, many of these old city centers will host great Christmas markets with special themes. Enjoy a cup of glühwein and admire the old city centers while taking in the theater shows and the choirs around you.
Experience Christmas in the genuine old Dutch atmosphere.
This is how people celebrated Christmas around 1900.
Visit the Dickens Festival in Deventer.
Christmas in the Elburg fortress on 8 and 9 December
A magical Christmas experience in the Elburg fortress. Go back to the beginning of 1900. Look at the beautifully designed display windows of the fortress stores. Enjoy the candle light and oil lamps, fire baskets and the music of children's choirs and/or musical groups. Music and singing can be heard and theater shows can be seen at every corner, street, alleyway, square and podium within the fortress.
Stroll through the fortress, where every alleyway looks like a painting by Anton Pieck, and enjoy surprises at every street corner; meet the mayor and his wife in historical costumes, a fisherman mending his net or a school teacher singing Christmas carols with her students.
Christmas in the Fortress is a fantastic way to experience the Christmas atmosphere early.
Dickens Festival Deventer on 16 and 17 December
During the Dickens Festival over 950 characters from the English writer's famous books are brought to life: from Scrooge to Oliver Twist, from Mr. Pickwick to the Christmas Carol Singers, from orphans to office clerks and distinguished folk. In short: theater and music in abundance!
The Dickens Festival is open both days from 11 a.m. to 5 p.m. and is visited by over 125,000 people each year. Entry to the Dickens Festival is free.
Christmas in old Kampen 16 and 17 December
The open-air theater festival Christmas in old Kampen attracts around 90,000 visitors each year. Stroll through the historical city center of Kampen and admire the wintry landscape where various street theater acts will surprise you. You will find all kinds of Christmas-related trinkets on the Christmas market, and you can enjoy old-fashioned attractions for all ages at the nostalgic fair.
There are choirs performing pleasant Christmas carols around the entire route.
Spending the night in Holland
During the Christmas period, many visitors come to Holland to experience the Christmas atmosphere and to visit the various Christmas markets. Book your room in a hotel or bed and breakfast in Holland on time:
Top 12 things to do in winter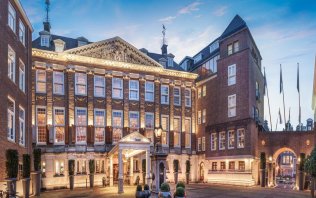 View our selection and book your winter holiday.
Read more
More tips for this season