Light up the darkest months
Light up the darkest months
2,348 Views
Sinterklaas, Christmas, New Year's Eve... December is filled with festivities. But what to do in those dark, winter months that follow? How do we make sure we have a good time in January and February and get ready for spring filled with energy? We have some good tips for you...
Relax at one of the countless wellness centres.
Benefit from the sales and go shopping in Rotterdam.
Get rid of the blues at the Blues Destival in Delft.
Get pampered at a wellness centre
A good idea is to book a day at a wellness centre. Holland boasts countless lovely wellness centres that offer the very best facilities. Finnish, infrared and Kelo saunas – they have everything to warm you up on a cold winter day. Enjoy a mineral-rich bath and a wonderful massage before concluding your day with a healthy, tasty meal and a glass of good wine. This is the way to get through the winter!
Shop to get warm
Put on some warm clothes and go on a shopping spree in one of Holland's many great cities. Go to Rotterdam, for instance, and you will surely discover why this city attracts so many Dutch and international designers. Stroll through the Rue de la Mode also known as Van Oldebarneveldstraat and admire the most beautiful designer shops. When you are ready to warm up, you can go to restaurant Mangiare for a great Italian lunch in a living room setting.
Delft Blues Festival
Want to have the blues make you happy? You certainly can at the Delft Blues Festival in February. It draws many great artists from Holland and abroad for more than 40 live performances. Blues, Boogie-woogie, Delta blues or a harmonica workshop will definitely send you home with a smile.
If you want to gather some positive energy during the dark winter months, book your trip to Holland now.
Top 12 things to do in winter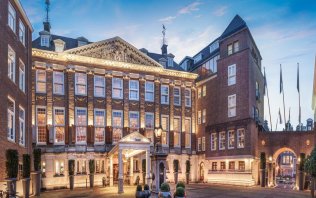 View our selection and book your winter holiday.
Read more
More tips for this season