Visit Brabant, Vincent's homeland
Visit Brabant, Vincent's homeland
Vincent van Gogh (1853-1890) and the Dutch province of Brabant are linked together forever. It is where he was born, took his first steps in the field of painting, and created his first masterpiece, The Potato Eaters. Today you can still visit unique locations in Brabant that played a key part in his work and life, from the house in Zundert in which he was born and the classroom in which he took he first drawing classes to the places he immortalised in his paintings and drawings.
Book Your Van Gogh Holiday in Holland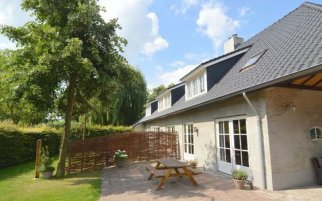 A city trip to one of Brabant's cities or a week in beautiful natural surroundings. Check out our range of hotels and holiday homes in this province.
Read more