National Park and Landscape
The Drentsche Aa valley has long been used for agriculture, and between the nature and the fields there are sixteen villages and hamlets to be discovered. Because of this, it was impossible to declare the Drentsche Aa a National Park for a long time. Finally, the solution was found in the form of a special National Park, the National Stream and Esvillages Landscape of the Drentsche Aa. An esvillage (esdorp in Dutch) is a village that is built around or next to an es, which is a naturally higher lying field that was communaly cultivated by the villagers. Within these ten thousand hectares, about one third is a protected nature reserve. In 2007, the Drentsche Aa was additionally declared a National Landscape.
Archaeological reserve
Bike or hike through the meadows and along the streams in the valleys of the Drentsche Aa and you will be amazed at the beautiful vistas and how harmoniously these blend with modern agriculture. Would you like to visit archaeological finds, such as ancient burial mounds and Celtic fields? Be sure to make a detour past the first archeological reserve in the Netherlands, the Strubben-Kniphorstbosch.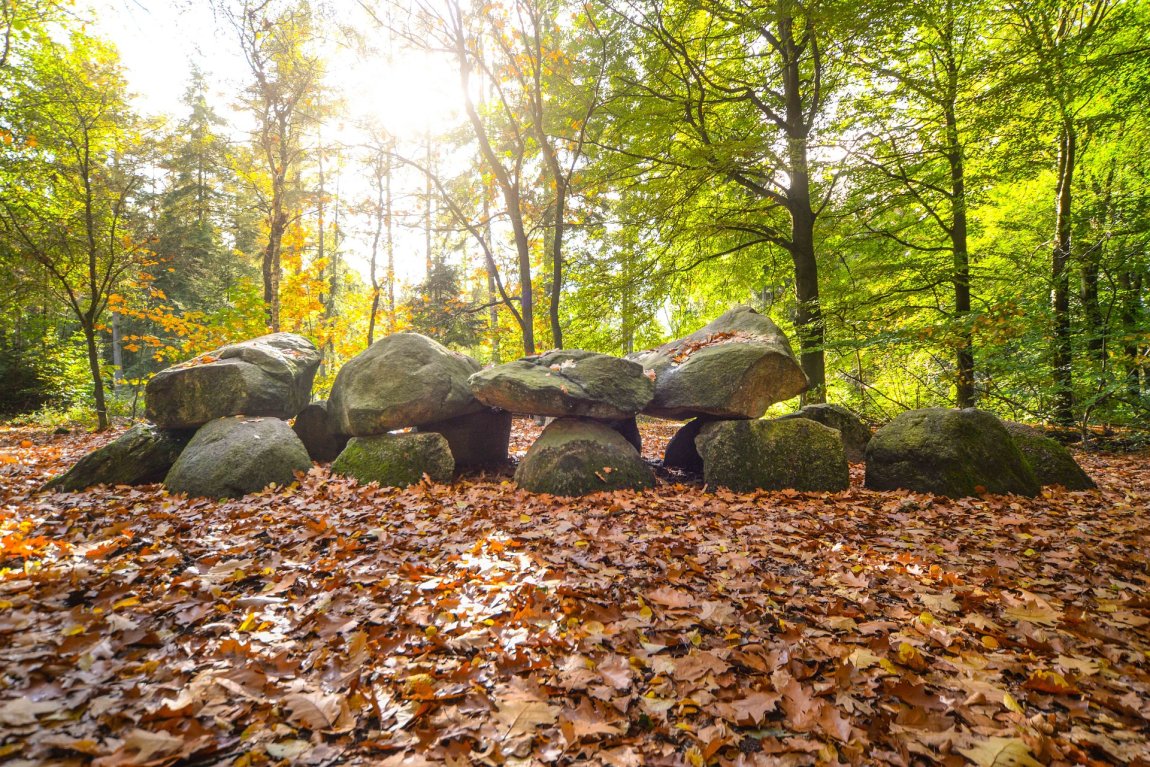 Visit extraordinary Drenthe with its prehistoric hunebeds, the biggest single wet heathland area called Dwingelerveld, and pleasant cities like Emmen and Coevorden.