© Daan Steijnen van Eck NBTC Mediabank
Explore the flowers of Flevoland
In Flevoland, Holland's youngest province and the largest land reclamation project in the world, millions of colourful blooms are springing up on land which was once the sea floor of the Zuiderzee. Throughout the area you will discover abundant nature. Walk or cycle through beautiful landscapes and along vast flower fields, an unforgettable experience.
Choose your perfect tulip route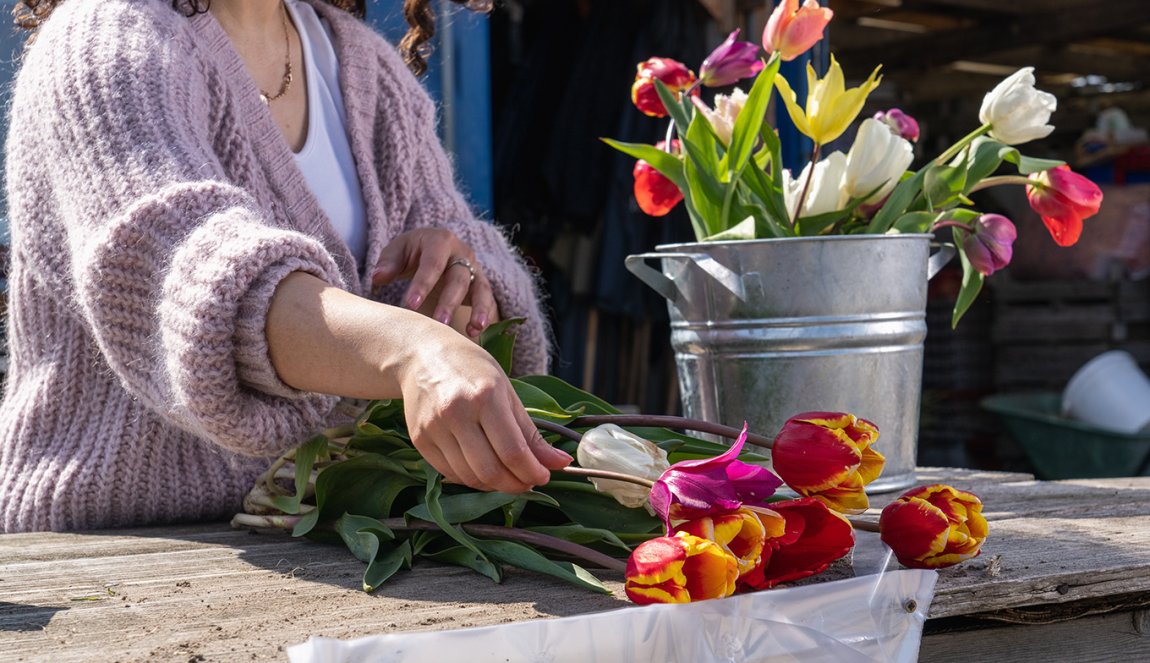 One of the best ways to explore the region's remarkable scenery and flower fields is by walking, cycling or driving along one of the routes which form the Tulip Route Flevoland every spring. All along these beautiful routes through the countryside around Lelystad, you will discover vast vistas filled with blooming flowers, charming farms and traditional Dutch landscapes. The routes range from around 10 to 70km. Along the way you can take a break at a designated stop to take part in a range of activities – including farm tours where you will learn how tulips grow, and even crafting your own bouquet in a flower-picking garden.
Spring party in the Noordoostpolder
From April to early May you can visit the Tulip Festival in Noordoostpolder, which offers the chance to admire more than 2,000 varieties of the iconic flower in special gardens and shows. Further activities include carriage rides, pop-up eateries and children's attractions.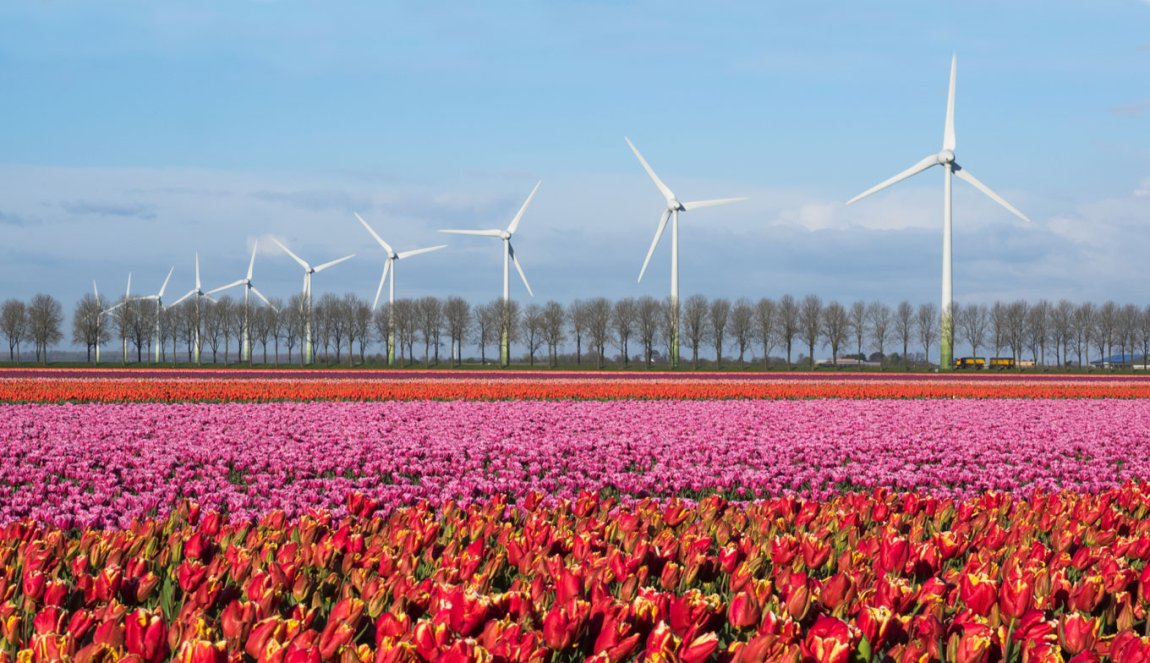 Visit the Noordoostpolder and admire tulip fields and the annual tulip festival.
Flowers in Flevoland all year round
Across Flevoland many gardens also open their doors to visitors throughout the year, including Kwekerij Joosten, the 4,000m2 English-inspired Goldhorn Gardens, and Hanneke's Pluktuin (tulip-picking farm), a family garden where you can pick and create your very own bouquet.
Another attraction is the Tulip Island, an island which takes the form of a tulip flower. It offers the perfect opportunity to relax and enjoy the breathtaking surroundings of the Wolderwijd lake and charming Zeewolde. Or visit the Orchideeën Hoeve, a tropical park with exotic flora and fauna and Europe's largest butterfly garden.
More flowers in all seasons
© NTG Drone via Shutterstock

© VisitFlevoland

© VisitFlevoland

© TW van Ursk via Shutterstock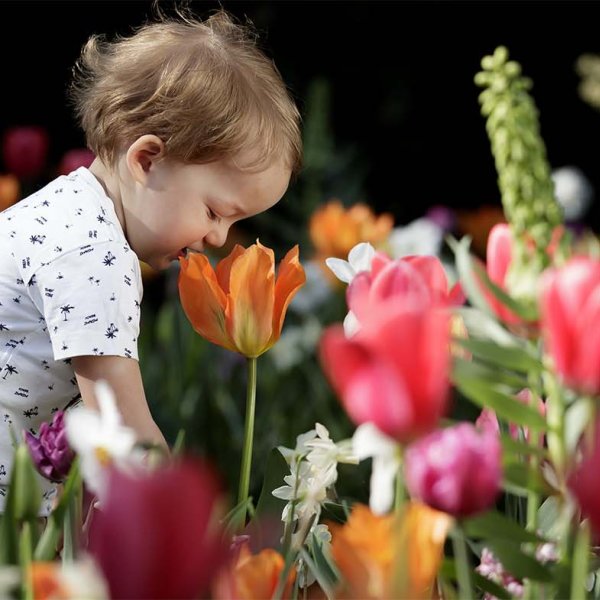 Flowers
Dive into the story of Dutch flowers, meet growers and florists, and discover the best insider tips.
Go to Flowers