The Marker Wadden are a group of five islands in Markermeer lake; they are part of [Nieuw Land National Park].It is a brand new artificial nature reserve that is in full development. Nature lovers and bird watchers can walk around and feel like explorers. Admire the view with its lovely reed beds and small dunes with Kijk uit over de rietkragen en duintopjes met Kentish plovers and sand martins. What new animal species can you spot?
Experience the fresh water wadden from the water and moor your boat at Haveneiland.
Explore the youngest piece of Holland like an explorer.
Discover all about the animals and plants on an excursion with the warden.
© Cornelie van Vliet

© Ellen van den Doel
The Marker Wadden were created as a nature restoration project that started in 2016. The 'mud blanket' on the floor of Markermeer lake muddies up the water and asphyxiates underwater life. The new islands with a range of shoals and shallows and a variety of riparian vegetation filter the water to make it clear again and improve the natural environment.
Changing nature
The brand new nature reserve is surrounded by water and constantly changing, yielding new surprises for biologists and researchers all the time. Countless migratory birds, bats, and a long-tailed duck with chicks have already been spotted, for instance. The latter had never even been seen in Holland before!
Visit Haveneiland
One of the islands is open to visitors. You can reach it with your own boat, a charter ship or a special ferry from Lelystad. There are several charter ships offering day trips from different harbors, including Hoorn, Enkhuizen and Lelystad. So-called island wardens will welcome you to Haveneiland. They provide information and sometimes offer guided tours. There are three wonderful bird hides, an impressive watchtower, 12 kilometers worth of hiking and raised hiking trails as well as a fantastic beach. Enjoy a drink and a bite at the island pavilion or on the terrace while admiring the view of Markermeer lake.
Living lab
Not much knowledge is available globally about building an artificial island with mud, sand and clay at this point. How does one build islands with this soft material? How does a new ecosystem evolve on such new land? What dynamics develop? The Marker Wadden are a 'living lab' for creating nature islands and nature development in the future. Visiting the Marker Wadden represents a unique opportunity to experience the evolution of wadden nature from the very beginning. What will it look like in ten years?
Tip: Since the summer of 2020, you can spend the night in an energy-neutral island cottage on Haveneiland. Enjoy the peace and quiet and experience the real island feeling surrounded by the birds and water. The revenue benefits nature on these islands.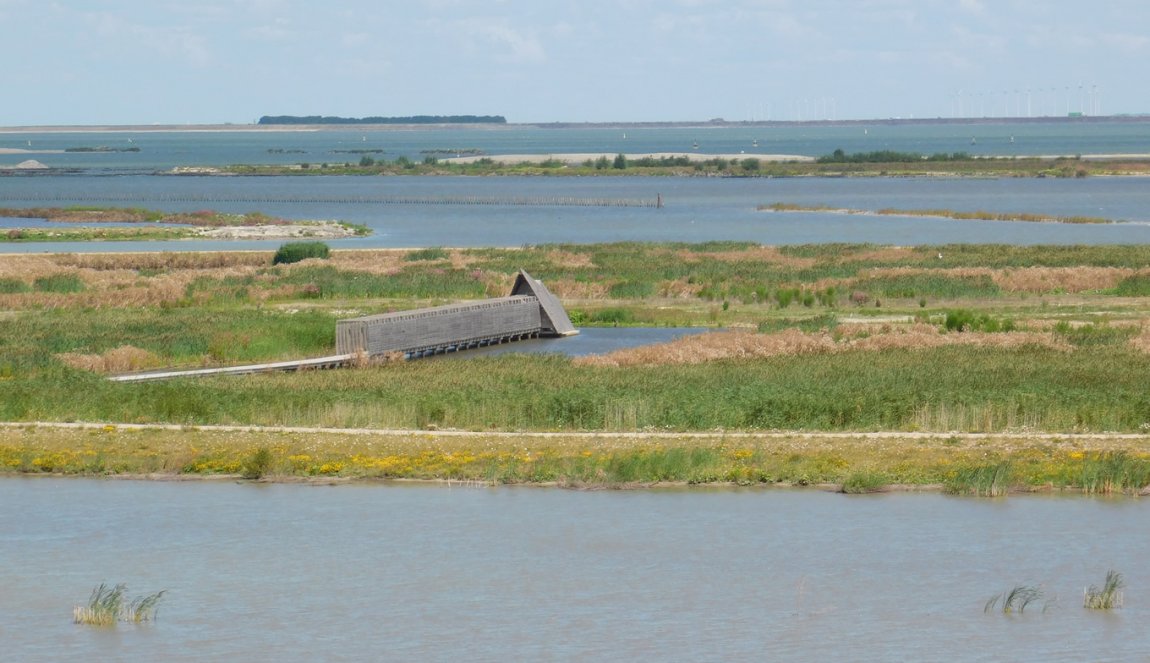 Discover extraordinary birds, new islands in Markermeer lake, and man-made nature below sea level!