© Jasper Pluim via City Marketing Lelystad
From Zuiderzee to IJsselmeer
The reclamation project, which began in 1924 and led to the creation of IJsselmeer lake, was a tremendous project. First, the 2.5 kilometre long dike Amsteldiepdijk was constructed between the mainland of North Holland and the island of Wieringen, then the Afsluitdijk dike was built. In 1932 it was completed, and the Zuiderzee (Southern Sea) had become IJsselmeer lake.
© Jasper Pluim via City Marketing Lelystad

© Jasper Pluim via City Marketing Lelystad

© Jasper Pluim via City Marketing Lelystad

© Jasper Pluim via City Marketing Lelystad

© Tourist Info Urk

© Visit Flevoland

© Noverodus via Pixabay

© Jasper Pluim via City Marketing Lelystad
The new province of Flevoland
In the decades that followed, more and more areas were reclaimed. The Noordoostpolder was created first, then the islands of Urk and Schokland were connected to the mainland. Only then did work start on reclaiming Eastern Flevoland to create an outlet for the overpopulated Randstad conurbation. In this way, bit by bit, the 12th province of Holland, Flevoland, was born.
Sunken treasure
A special aspect of the reclamation of Flevoland is the fact that hundreds of shipwrecks were uncovered over the course of the project. The former Zuiderzee had always seen much ship traffic, and many of the ships that were lost in those days were now rediscovered. As a result, Flevoland is one of the largest "dry" ship graveyards in the world. No fewer than 435 shipwrecks together containing almost 33,000 objects were found, dating from between 1200 and 1900.
Batavialand
If you wish to get a good idea of this unique land reclamation process, Batavialand is a great place to visit! A large collection of objects, documents, maps, videos, machines and tools lets you discover the history of this unique projects. For children, there are presentations in which they can imagine themselves dike builders, archaeologists or lock keepers and learn how the Dutch have been controlling the waters for centuries.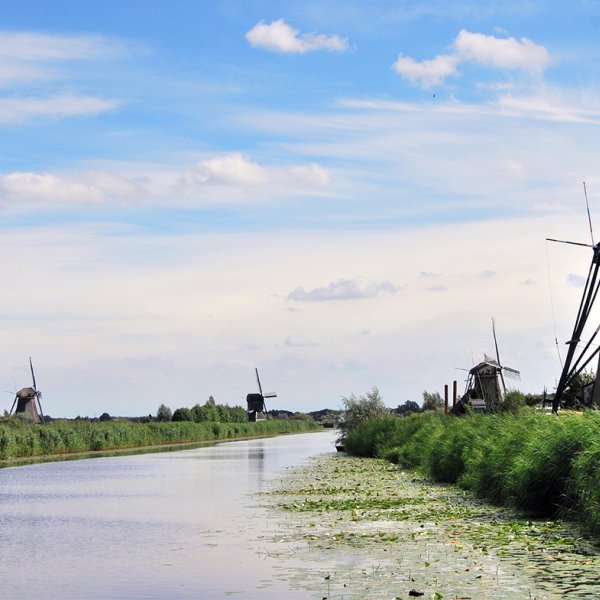 Living on and with the water
Dutch culture is closely interwoven with the water. Discover the rich history, meet local and international water heroes, and travel along to the most iconic places. Immerse yourself in the story of the Netherlands, Land of Water.
Read more