© MPPhotograph via Shutterstock
Flevoland is exceptionally suited to sailing. It boasts over nine thousand hectares of water, much of which is comprised of the former Zuiderzee sea. Taking to its waters will give you a wonderful feeling of freedom.
IJsselmeer lake is the largest lake in Holland, measuring 1100 square kilometers
Flevoland is the result of the largest land reclamation project ever
Discover Flevoland through a tour on an authentic sailing ship or botter
Feeling of freedom
Where once the Zuiderzee made waves, today you will find IJsselmeer lake, Markermeer lake and the elongated Randmeren lakes. What characterizes these lakes is space, peace and beautiful vistas. The Randmeren area on the eastern side of Flevoland also forms a unique bridge between the old and new lands. Thanks to the varied waters, all conceivable water sports can be practiced here.
Rent a boat or take a boat tour
You can rent motor boats, cabin boats, valk sailboats or sloops at various places in Flevoland. Going on a boat tour is of course also possible. Take an unforgettable trip on a modern sailing ship or catamaran, an authentic two-master or botter with an experienced crew. In summer, step aboard one of the ferries that sail between Urk and Enkhuizen.
Addresses
Traditional sailing ships: Naupar, Bataviahaven 1, 8242 PR Lelystad, T +31 (0)88 252 5000
Botters: Westhaven, Wijk 1 21, 8321 EL Urk, T +31 (0)527 264 519 of +31 (0)6 8396 7213
Boat rental: Eemhof Watersport & Beachclub, Slingerweg 7C, 3896 LD Zeewolde, T +31 (0)36 522 8448
Boat rental: Marina Muiderzand, IJmeerdijk 4, 1361 AA Almere, T +31 (0)36 536 9151
Sailing school and boat rental: De Randmeren Zeilschool en Bootverhuur, Strandweg 1, 8256 RZ Biddinghuizen, T +31 (0)6 2351 5674
Urk-Enkhuizen ferry services: Burgemeester J. Schipperkade, 8321 EH Urk, T +31 (0)6 5360 8813 of +31 (0)6 5149 1943
Editors' tip
There are many fun and interesting places by the water to discover in Flevoland, such as Bataviahaven in Lelystad, with Batavialand and Batavia Stad Fashion Outlet within walking distance, or the picturesque harbor village of Urk.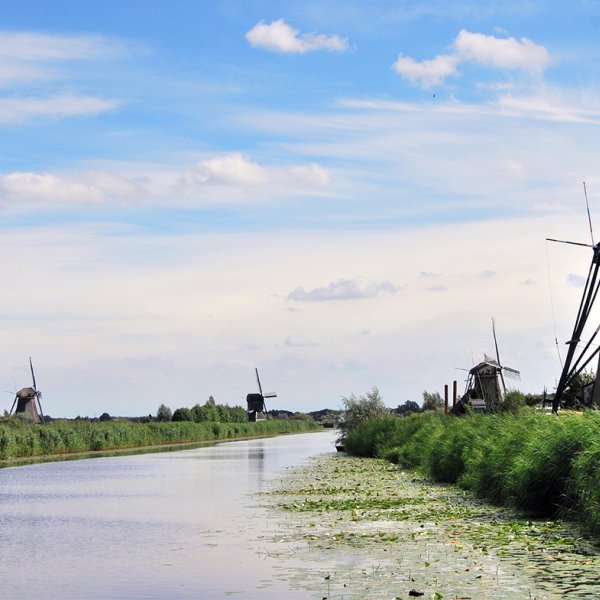 Living on and with the water
Dutch culture is closely interwoven with the water. Discover the rich history, meet local and international water heroes, and travel along to the most iconic places. Immerse yourself in the story of the Netherlands, Land of Water.
Read more