The National Landscape of Southwest Fryslân lies between
Sneek
and
the Ijsselmeer
. Many of the Frisian lakes are situated in this area. Throughout the centuries, water has played a central role in shaping the landscape. You can find three different landscapes in this part of Friesland: peat bog landscapes, hilly landscapes with forests, and the IJsselmeer coastal area. Nevertheless, almost all of southwest Fryslân is dominated by agriculture.
Birds and the IJsselmeer
The Frisian waterways beckon to be explored by boat, but Southwest Fryslân also has an excellent cycling and hiking network. As you are cycling or walking, you can absorb the vast scenery and quietly admire the boats on the IJsselmeer, The Frisian Lakes and other waterways.
You will have two good reasons to bring your binoculars. First, Southwest Fryslân is home to hundreds of bird species. Between the fields with grazing cows, in the reeds and on the lakes, you will find the cuckoo, the spotted fly-catcher, the sedge warbler and the lapwing. Second, the panoramic views from the shoreline of the IJsselmeer are of great beauty. With your binoculars you can easily spend hours gazing over the lake and completely forget about the time.
Picturesque Frisian villages
The villages in Southwest Fryslân, offer seven of the Frisian Eleven Cities ice-skating tour: Workum, Hindeloopen, Stavoren, IJlst, Sloten, Sneek and Bolsward, have a rich history. Take your time to wander through and take up the atmosphere of these places as you are enjoying a cup of coffee and a Frisian cake. Besides these sweet cakes, there are numerous regional Frisian dishes that you should definitely experience during your visit to this special province.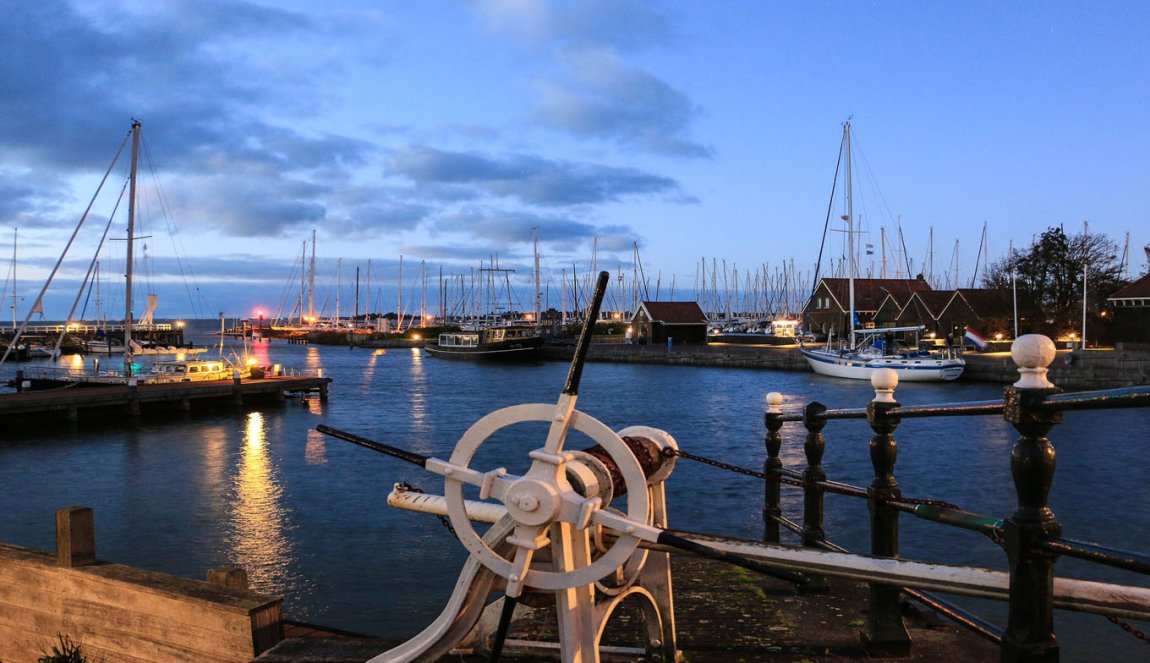 Discover the sights of the IJsselmeer region in the center of Holland. Visit Volendam, the Afsluitdijk and Batavialand and go for a boat and bicycle ride through nature.