© Gijs Versteeg via MarketingOost
In the Middle Ages, Elburg was part of the Hanseatic league, a cooperative alliance of merchants and cities who together protected and expanded their trade. As with the other
Hanseatic towns
, Elburg prospered during this time, and that can still be seen today. Elburg is still home to many buildings from that time, such as the Gruithuis, where beer-making herbs were traded, and the Vischpoort, a Medieval defensive tower.
Watch this video: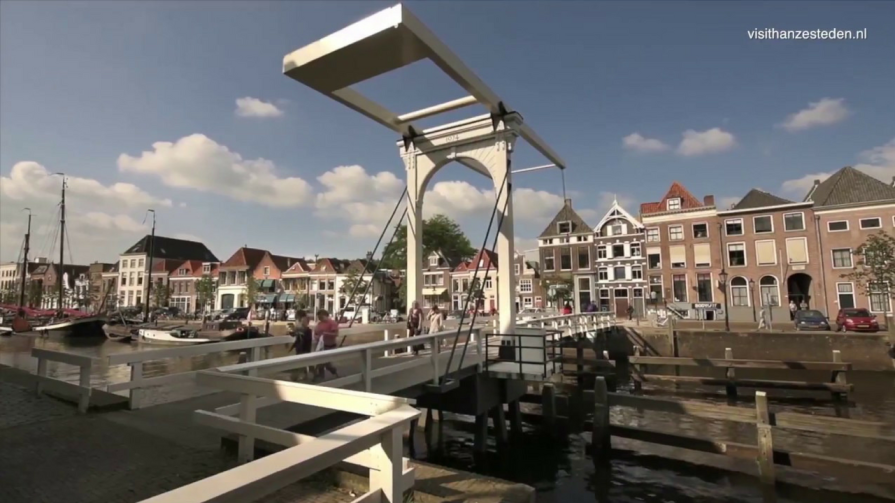 © Paul Arps via Flickr

© Bert Knot via Flickr

© Gijs Versteeg via MarketingOost

© Bert Knot via Flickr
What to do in Elburg?
While the town is small, there are many museums to visit. The 15th-century Agnietenconvent, or convent of St Agnes, is now home to Museum Elburg. This museum hosts both permanent and temporary exhibitions about the town's history. The casemates, one of the oldest still-existing cannon cellars and the wall house where the poorest of Elburg's citizens lived are part of Museum Elburg as well.
Elburg is a great place for lovers of water sports and nature. It is possible to take a trip on an original Botter, for instance, a type of traditional sailing ship that used to be used for fishing. At Veluwemeer lake you can also hire canoes and kayaks, go kitesurfing and windsurfing, and of course swim.
What are good places to eat in Elburg?
The town has many establishments where you can have a delicious meal. Walk down Jufferstraat street, where you will find such restaurants as De Zilverzoen and Restaurant De Haas in old, atmospheric buildings. Restaurant 't Olde Regthuys used to serve as a courthouse, now it serves delicious food.
Editor's tip: Cycling lovers can take beautiful routes around Veluwemeer lake. It is convenient to use a bicycle ferry when doing so. There is also a beautiful route past the many estates that can be found in the area.
Want to see more of those beautiful Hanseatic cities? Check out
Visit Hanzesteden
and discover the other activities!