© Museum MORE / Kasteel Ruurlo
The history of Ruurlo Castle
Ruurlo Castle is regarded as one of the prettiest castles in the Achterhoek, a lusciously green region bursting with forests, farmland, country estates and historic castles. Its name exists in the Dutch archives as early as the 14th century. Although the castle you see before you today doesn't date from that period, it proudly shows off architectural history from across five other centuries, and its original layout is almost entirely intact. By and large, its current appearance dates from the 16th and 17th centuries, with some sensitively designed modern additions. The castle's neighboring orangery is now a delectable dining spot, be it for lunch, high tea or private events.
© Eva Broekema via Museum MORE

© Rutger Hollander via Museum MORE

© Museum MORE / Kasteel Ruurlo
A modern-day museum in a monumental building
In 2013, the castle was purchased by Hans Melchers, who has transformed it into the second location for Museum MORE. Like many Dutch castles and their interiors, Ruurlo's collections have their own stories to tell. Today, however, it also houses the largest collection of works by Dutch artist Carel Willink (1900-1983). Willink is famous for his neorealism paintings, or as he preferred to call his work: 'imaginary realism'. He gained a reputation as a remarkable painter of monumental, architectural decors and ominous skies. Alongside these works, Museum MORE showcases five special creations by the Chinese-Dutch fashion designer Fong Leng.
Grand gardens
The garden around Ruurlo Castle has changed over the centuries, adapting to the fashions and desires of its residents. For example, its typical 18th-century, French-inspired formal garden, with a rectilinear layout, eventually made way for a wilder English landscape garden at the start of the 19th century. A number of renowned landscape architects have made their mark here, including the likes of Zocher and Petzold. Their delightful park landscape is filled with winding paths, water features, gentle hills and surprising views. The castle's original moat was also converted into an iconic pond.
Lose yourself at Doolhof Ruurlo
Also near Ruurlo Castle is Doolhof Ruurlo, a beech hedge maze installed by Sophie van Heeckeren in 1890-91. The maze originally belonged to the castle, though in the 1970s and '80s it was restored, becoming a popular attraction as the largest maze in Holland. It covers around one hectare and has 1,188 meters of trails. Its layout is actually based on a design by architect and landscaper Daniel Marot, who helped to spread the Louis XIV style throughout Holland and England in the 17th century. Another notable castle where you can see his influence is Het Loo Palace.
We recommend
If the works of Carel Willink have opened your eyes to the joys of modern realism, don't miss the other Museum MORE location in Gorssel. There you can discover major Dutch artists, such as Jan Mankes, Pyke Koch and Charley Toorop, as well as regular exhibitions.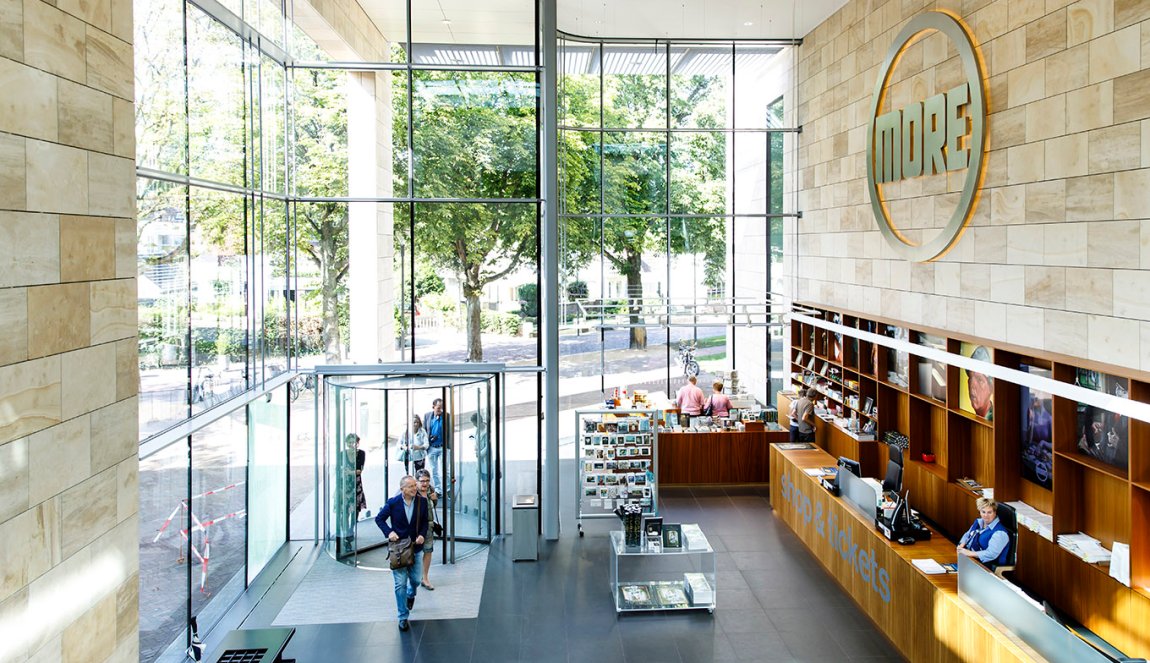 See high end art at Museum MORE in the Achterhoek, the museum with the biggest collection of modern realism.