© Andrew Ridley - Unsplash
Venison season
Traditionally, the period from mid-October to the end of December is considered venison season in the Achterhoek. In addition to a wide range of excellent meat, this is also the season of mushrooms. From chanterelles to oyster mushrooms, many types of mushrooms are combined with fresh venison to create the best venison dishes.
Top 4 venison restaurants in the Achterhoek
1. Hotel Villa Ruimzicht
Villa Ruimzicht is a wonderful villa dating from 1853 surrounded by centuries-old trees. A picturesque location in this Dutch landscape.Chef Bjorn Massop and his kitchen crew are pleased to surprise you with a fantastic seasonal menu from their own region. You can also spend the night at the hotel.
Address: Ruimzichtlaan 150, Doetinchem
2. Restaurant de Heeren van Wolfersveen
Restaurant Wolfersveen has been well-known for over 35 years and is the number 1 venue for venison. It is located in the middle of a hunting area so you can spot the animals from the restaurant. As a result Wolfersveen boasts the biggest and most comprehensive venison menu with roe deer, hares, wild boar, snipe, wigeon and garganey. Everything is prepared with respect and love for nature.
Address: Ruurloseweg 38, Zelhem
3. Hotel café restaurant de Gouden Karper
This is one of the oldest and most reputed catering businesses in the Achterhoek; de Gouden Karper ('the Golden Carp') dates from the year 1642. Its cuisine is traditional, preparing dishes the time-honoured way. The interior is inspired by the Achterhoek and Dutch style and makes for wonderfully informal, pleasant surroundings.
Address: Dorpsstraat 9, Hummelo
4. Grand Bistro De Rotonde
Grand Bistro De Rotonde is located in the centre of Vorden, the village of castles. The best dishes are prepared here with love and a passion for venison.
Address: Kerkstraat 3, Vorden
Spend the night in nature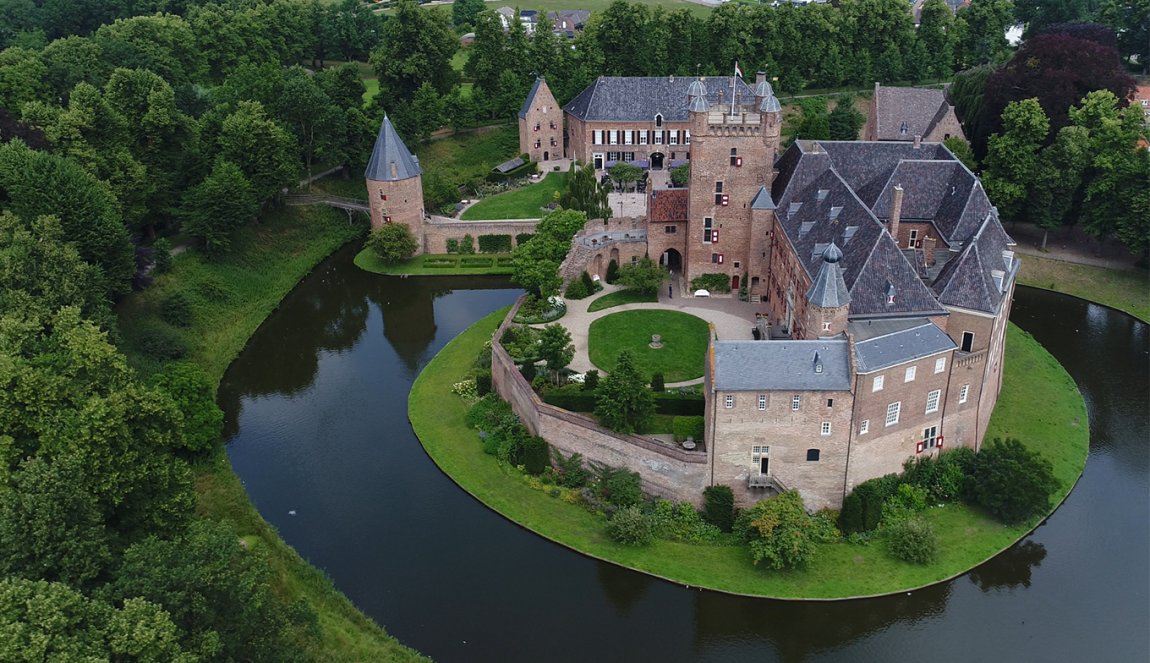 Check out the castles you can stay in here. Book your own room at a hotel on the coast, in pleasurable Limburg, or surrounded by nature in the Veluwe.