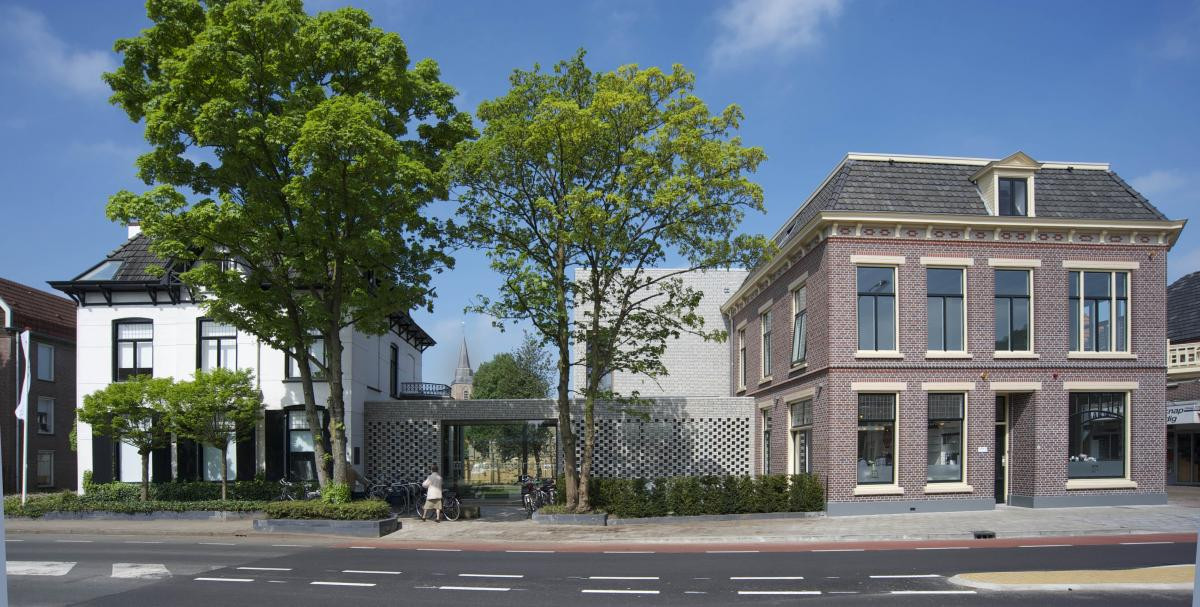 Visit Villa Mondriaan
Piet Mondrian was born in the city of Amersfoort in 1872, in a building that now houses the Mondriaanhuis museum. Between the ages of eight and 20 he lived in the rural town of Winterswijk in the province of Gelderland. From this white villa at Zonnebrink 4, he learned the basics of drawing and painting from his uncle and father, who was headmaster at the neighbouring school.
Mondrian went on to become a leading member of De Stijl, an art movement characterised by its abstract aesthetic, geometric shapes and primary colours. However, his passion for art can be traced back to this house in Winterswijk where he started to develop a unique style of abstraction that would take the world by storm.
In 1984, Winterswijk residents Jan and Elizabeth Nijhuis purchased the house and saved it from demolition. They turned the ground floor into a gallery of Mondrian's work. With the assistance of others in the community, they later purchased the neighbouring schoolhouse and built an extension that joins the two buildings. The space is now an inspiring museum where visitors can experience Mondrian's family life and come face-to-face with the paintings that remain relevant and influential to this day. Be sure to take the museum's free audio guide and discover the stories behind his work.
Take a walk in Mondrian's footsteps
Villa Mondriaan has a varied collection of Mondrian's paintings on display which are on permanent loan from the Kunstmuseum Den Haag. After exploring his home and art, visitors can walk in the footsteps of the young artist and see his early inspiration. Stroll through the beautiful surroundings of Winterswijk and admire the lush forests and farmland that influenced his early landscape paintings.