Close to Maastricht, at the small town of Margraten, lies the American military cemetery. 8301 American soldiers who were killed in Holland during the Second World War lie buried here.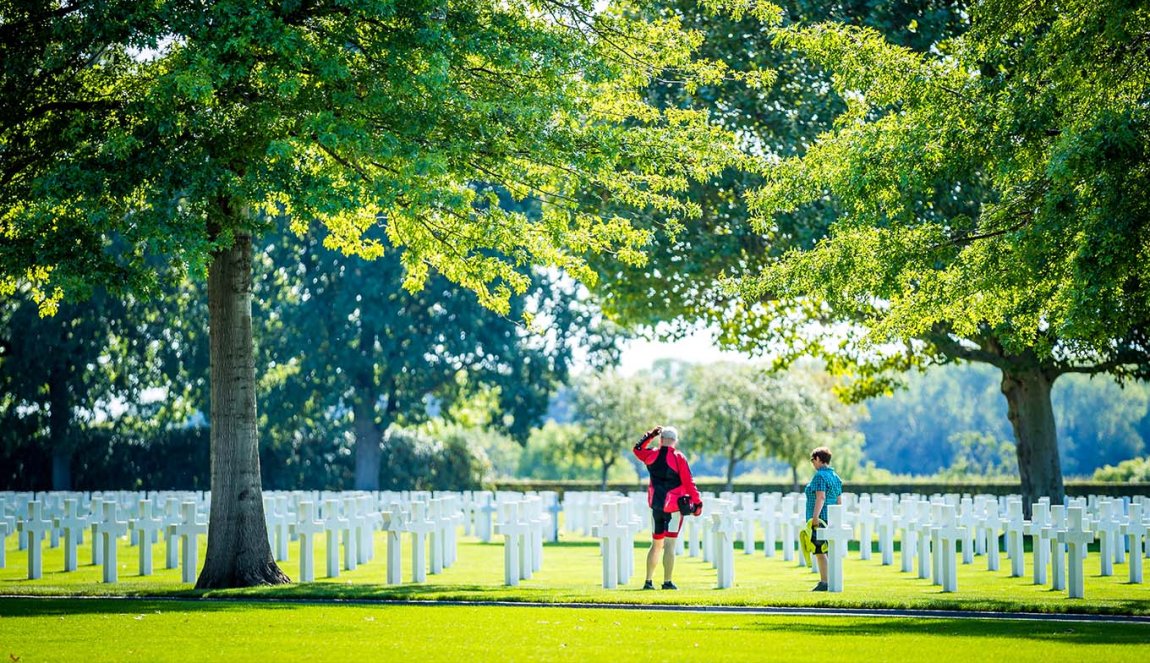 Visit the only American cemetery in Holland.
Find out more about its history during a tour.
Spend a moment in silence at the graves of the American soldiers who gave their lives during WWII.
The cemetery at Margraten was already created during the war. The liberation of Holland claimed many victims. Because Margraten had already been liberated early on and the commander at the time did not want to bury the victims in enemy territory, it became the designated place for a military cemetery. After the war, many American casualties were laid to rest here. Margraten was officially opened by Queen Juliana in 1960, 15 years after the liberation.
Holland has granted the cemetery land to the U.S. on eternal loan. The graves feature white marble crosses on which the names of the fallen soldiers are engraved. Jewish soldiers have memorials bearing a Star of David. The graves of the six soldiers whe were awarded a Medal of Honor can be recognized by the gold star on their cross.
Visit the American military cemetery
The cemetery is open for visitors every day. Free tours are also given by volunteers. In addition to the long rows of white marble crosses, you can also visit the chapel and see the wall full of names of casualties whose bodies were never found