Vincent's early years
Vincent van Gogh was born on 30 March 1853 in Zundert, as the son of a minister. Did you know that he was actually the second 'Vincent van Gogh' in the family? He was named after his deceased older brother. He grew up as a Protestant child in a predominantly Catholic community. His father preached in a church around the corner that can still be visited today.
Van Gogh developed a great love for nature in his youth and spent hours exploring the area around Zundert. The Brabant landscape and peasant life would later be major sources of inspiration for Vincent's paintings.
Roots of a global icon of art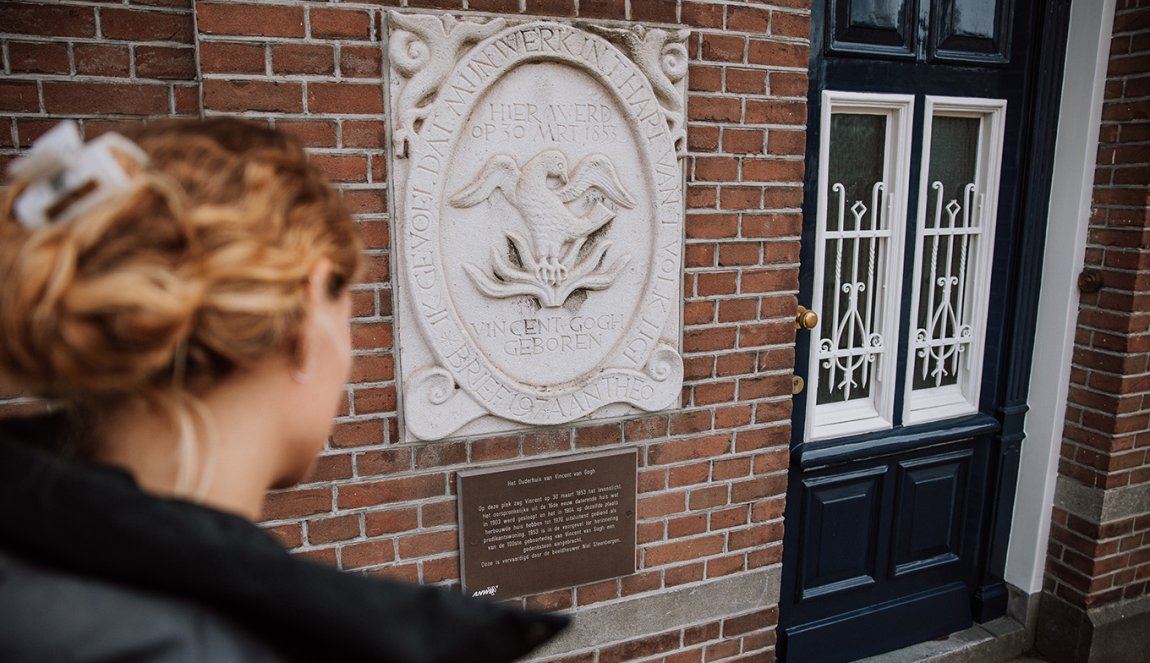 The Vincent van GoghHuis is located on the spot where the great master's birthplace once stood. Immerse yourself in the life of the young Van Gogh through digital presentations. You also get to see what an enormous impact he has had on his fellow artists, then and now. The various temporary exhibitions show works by artists from the 20th and 21st centuries who were inspired by Van Gogh.
From Zundert, you can follow unique Van Gogh cycling and walking routes that take you through the childhood of this world-famous painter.