Dunes and hinterland
Zuid-Kennemerland is a dune area of approximately 3,800 acres with exceptional flora and fauna. The first row of dunes have to endure the strongest wind from the sea; here only beach grass is strong enough to endure the wind as well as the drifting sand. Behind it, a dune field with thorns, elderberry and sea holly starts. In some places fresh water comes up and there you will mostly find orchids, beach morning glory and the marsh grass of Parnassus. Since the water extraction stopped in 2003, wet dune valleys have been restored in some places.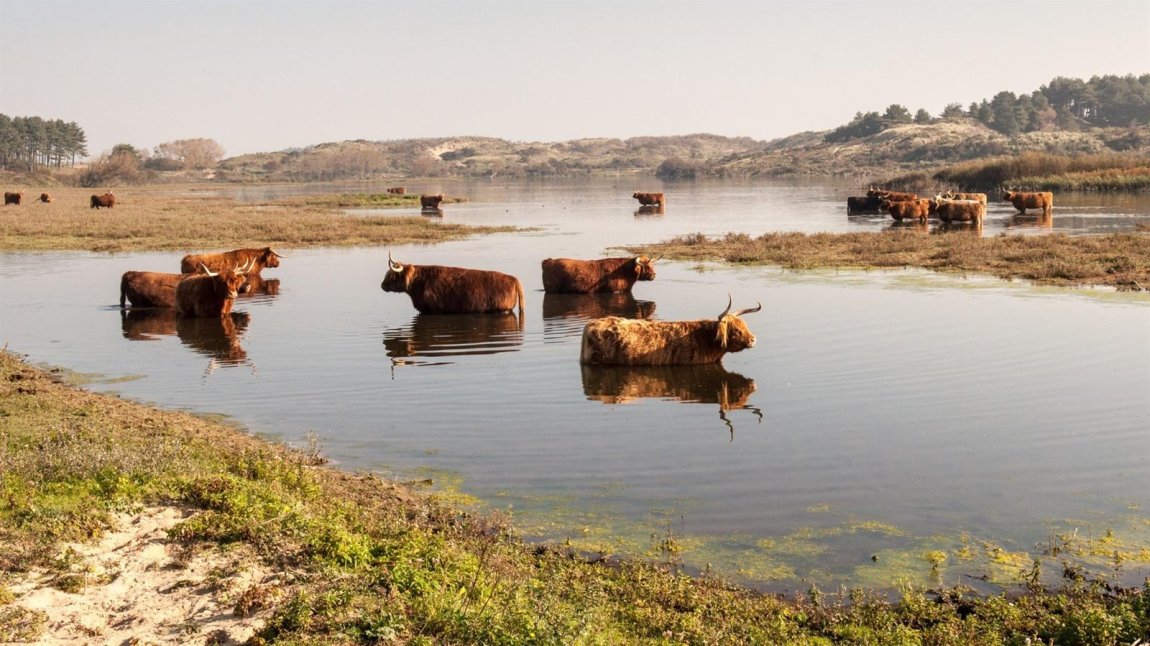 Besides fallow deer, roe deer, squirrels, rabbits and foxes there are also Highland Cattle, Shetland Ponies and Koniks in the area. They ensure that the park is maintained in a natural manner. There are more than a hundred different bird species. In addition, about twenty different species of butterflies live in the dunes.
Estates in Zuid-Kennemerland
Three estates that were built centuries ago by wealthy urbanites are now under the administration of the Dutch forestry management institute. The estates of Duinvliet, Elswout and Middenduin have beautiful landscape gardens and are of great historical and cultural value. In this relaxing oasis, there is space for many activities such as a picnic or a tour with a forest ranger.
The bunkers and the Eerbegraafplaats (Remembrance Cemetery) show the traces of a darker past. Many bunkers were built in the dunes during the Second World War. More than 300 resistance fighters who were executed in the dunes during the war are buried in the Eerbegraafplaats.
It is very well possible to combine a visit to the National Park with a vacation by the beach since the area stretches out all the way from Zandvoort to Bloemendaal. Also, the historic city of Haarlem is only a stone's throw away.