© Merel Tuk via NBTC Mediabank
The fertile grounds of Zeeland
Surrounded by seas on all sides and blessed with exceptionally fertile agricultural soil, it comes as no surprise that Zeeland is famous for its many regional recipes. Oysters, mussels, cockles, periwinkles and even lobsters – all these are farmed and caught in plentiful amounts in the Eastern and Western Scheldt and the North Sea. And delicious fish such as sole, cod, plaice and whiting are used in local dishes.
Mussels of Zeeland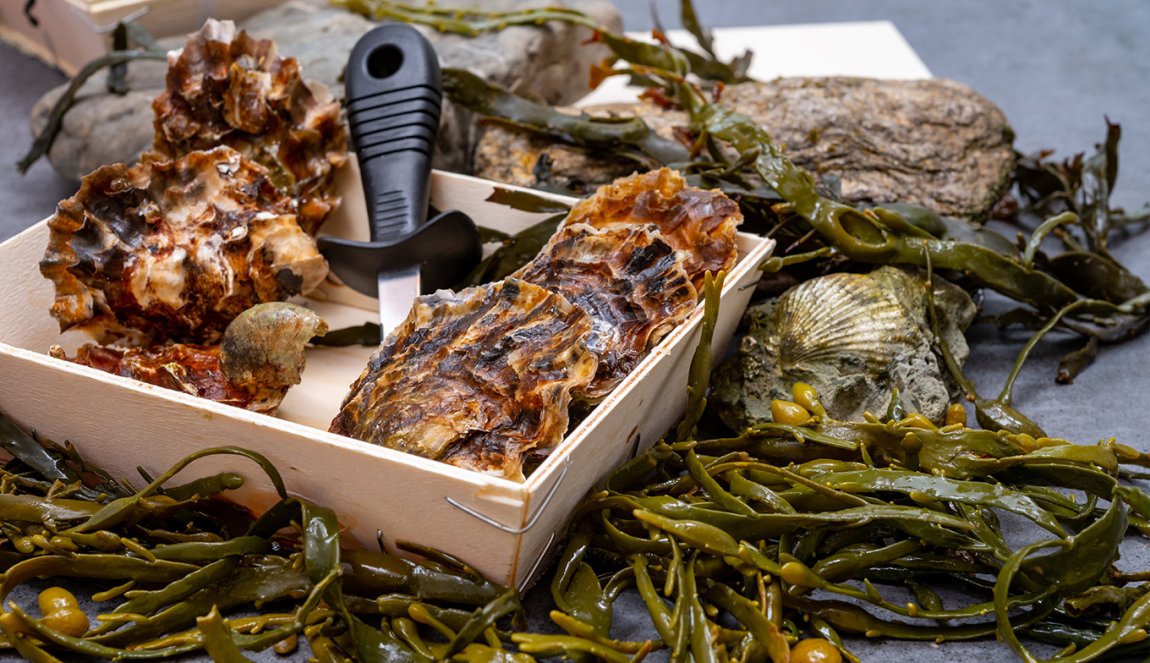 The mussels of Zeeland are farmed in the Eastern Scheldt. Mussels are cooked rapidly with a dash of white wine, onion, celery and carrot – simple and pure. Mussels taste even better with a mussel beer or a glass of white wine.Oysters
Oysters and Zeeland are deeply connected. Zeeland is home to two types of oyster; flat oysters are somewhat more exclusive, and are primarily eaten raw with a pinch of pepper and some lemon juice. The wild oyster can be served both grilled and raw. You can taste the oysters from September up to and including June.
Lobster of Zeeland
The lobsters of Zeeland are found in the Eastern Scheldt, where they lead comparatively isolated lives that gives them a unique, mildly sweet flavour. You can taste these lobsters from the end of May to mid-July.
Periwinkles
Periwinkles are sea snails with a dark brown shell. They can be found among others on seaweed, salt marshes and breakwaters, and are therefore collected by hand. A truly traditional Zeeland recipe consists of periwinkles on raisin bread, which creates a unique blend of sweet and salty flavours.
Cockles
Cockles are molluscs that can be found in both the Eastern and Western Scheldt. They are mostly found in areas where the water regularly recedes and are harvested from late August to the end of December. Cockles are served in soups, ragouts or in shells.
Discover the seafood!
1. Catch your own seafood In Zeeland, you are allowed to collect your own mussels, cockles and oyster. If you wish to experience this yourself, visit the Oesterdam at Tholen.
2. Learn more about seafood on a tour Visit an oyster farm, a mussel business or the harbours where the mussel and oyster fishing ship are moored and take a look behind the scenes.
You can book tours at: 'Mosselbedrijf en Oesterputten' (address: Kerkplein 1, Yerseke) and 'Proef Zeeland bij Neeltje Jans Mosselen' (address: Faelweg 1, Vrouwenpolder).