Typically Amsterdam Noord
Taking its name from its location north of the River IJ, Amsterdam Noord (which literally means 'north') is an area rich in personality. Traditionally a home to industry and the workers who fueled Amsterdam's industrial growth in the 19th and 20th centuries, today the area is a fantastic mix of serene residential neighborhoods (from humble terraced cottages to Dutch architect Rem Koolhaas' modern vision around the IJplein), quaint villages, and thriving cultural hubs that have emerged from long-term urban regeneration projects. Probably the most famous regeneration project has been the NDSM Wharf. Once an immense shipyard, this area is now one of Amsterdam's must-see locations, home to artist's studios and 21st-century businesses, all while still retaining its industrial, factory-like aesthetic. It's no wonder that the city's young adults and creative types have flocked to NDSM, bringing an array of cool cafés, edgy art, and innovative events and festivals with them.
Things to do in Amsterdam Noord
Looking over from the city center, Amsterdam Noord's most recognizable icon is the A'DAM Toren, a formerly derelict office block overlooking the river, which was refurbished in 2016. Standing at 100 meters, this 22-storey landmark is now equipped with a stunning rooftop observation desk (A'DAM Lookout), a choice of fashionable bars, clubs, and some truly unique eateries. For one of the best views of Amsterdam, take a futuristic elevator ride to the top of the A'DAM Lookout, which invites you to lose yourself in a 360-degree panoramic vista of Amsterdam's historic center, canals, expansive green fields and lively port. If you dare, you can even swing over the edge.
Next to the tower is the spaceship-like EYE Filmmuseum. An indulgent refuge for film fanatics, this cinema and museum showcases new and classic movies, while its exhibitions open up fascinating themes and unearth exciting trinkets from the history of motion pictures. There's even an in-house restaurant, complete with a gorgeous terrace overlooking the IJ harbor and Central Station.
Experience the Netherlands from a bird's eye view with the adjacent attraction This is Holland. Take a seat for a spectacular 5D flight experience over the Netherlands: smell the flower fields, fly through the fountain at Het Loo Palace, and enjoy the vast landscapes.
But there's much more than modern attractions to be found here. Amsterdam Noord is your gateway to the region's idyllic polder landscape of green fields and peaceful waterways. From the ferry, a gentle bike ride eastwards takes you into the beautiful villages of Schellingwoude and Durgerdam. Or make a day of it and continue onwards to other picturesque villages around the IJsselmeer lake or the UNECO World Heritage Sites of Beemster and De Schemer.
Hotspots Amsterdam Noord
Amsterdam Noord is alive with creative initiatives. From cultural melting pots and the hippest restaurants with phenomenal views to workshops and interior design shops with vintage items. Check out all of our tips on the I Amsterdam site.
Where to eat in Amsterdam Noord
There are many locations for a delectable dinner in Noord. One of the most memorable is perhaps Moon, a revolving restaurant – completing a full 360-degree rotation every hour – on the A'DAM Toren's 19th floor. Further east along the waterfront, Hotel de Goudfazant is one of Noord's most stylish, raw and industrial eateries, whose mismatched décor never fails to turn heads (look out for vintage cars, a chandelier made of glass bottles and fine-linen tablecloths).
NDSM's innovative bars and cafes are another of the area's biggest attractions. A firm favorite for many is Pllek, a wonderful spot that was constructed using recycled shipping containers and offers magnificent views of the IJ and its banks. The menu is fully organic, featuring only the highest-quality cuts of meat, sustainably caught fish and local produce. Nearby, Noorderlicht Café is situated in a large greenhouse that promises one of the best-positioned terraces in the neighborhood, packed with greenery and overlooking the River IJ. Its interior is peppered with quirky uneven furniture and décor, adding to the nonchalant bohemian feel. There's also Café de Ceuvel, an uncompromisingly unconventional café that's striving for complete sustainability.
Where to stay in Amsterdam Noord
When it comes to hotels, Amsterdam Noord has options to suit every need. The four-star Hotel NH Amsterdam Noord covers all bases, featuring smart, contemporary rooms and offering an in-house restaurant, bar and stylish café. The ultra-modern Sir Adam Hotel, located in the A'DAM Toren, is the envy of every hipster with its bold room designs, rock 'n' roll-inspired decorations and floor-to-ceiling windows delivering stunning panoramic views. But for those seeking a truly exclusive hotel experience in Noord, book into the Faralda NDSM Crane Hotel. Located atop one of the last remaining shipping cranes (fully refurbished, of course), the hotel's three luxury suites offer a sky-high experience like no other.
Editor's pick: Enjoy the journey as much as the destination. For visitors to Amsterdam, the free ferries that connect Amsterdam Noord to Amsterdam Central Station are the easiest and most popular choice. Simply step aboard and enjoy fantastic waterfront views as you travel to destinations such as Overhoeks (A'DAM Toren, EYE Filmmuseum), NDSM Wharf and IJplein. What's more, you can take your bicycle with you!
Other neighborhoods in Amsterdam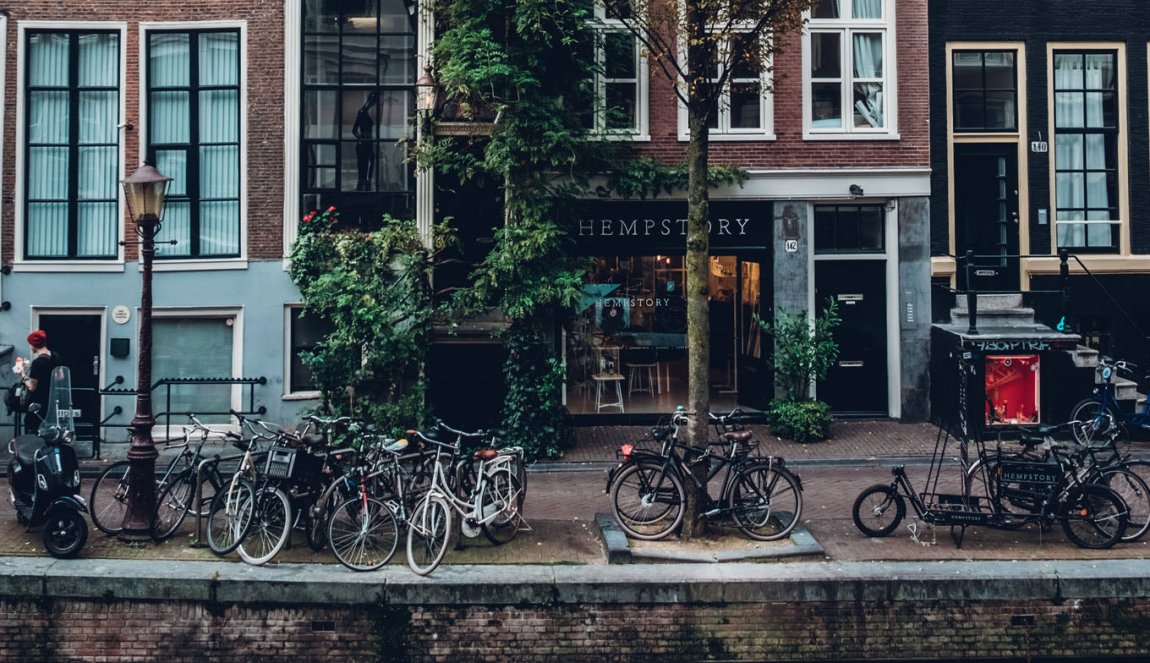 Lose yourself in the charms of Amsterdam Zuid's world-class museums, restaurants, parks and venues.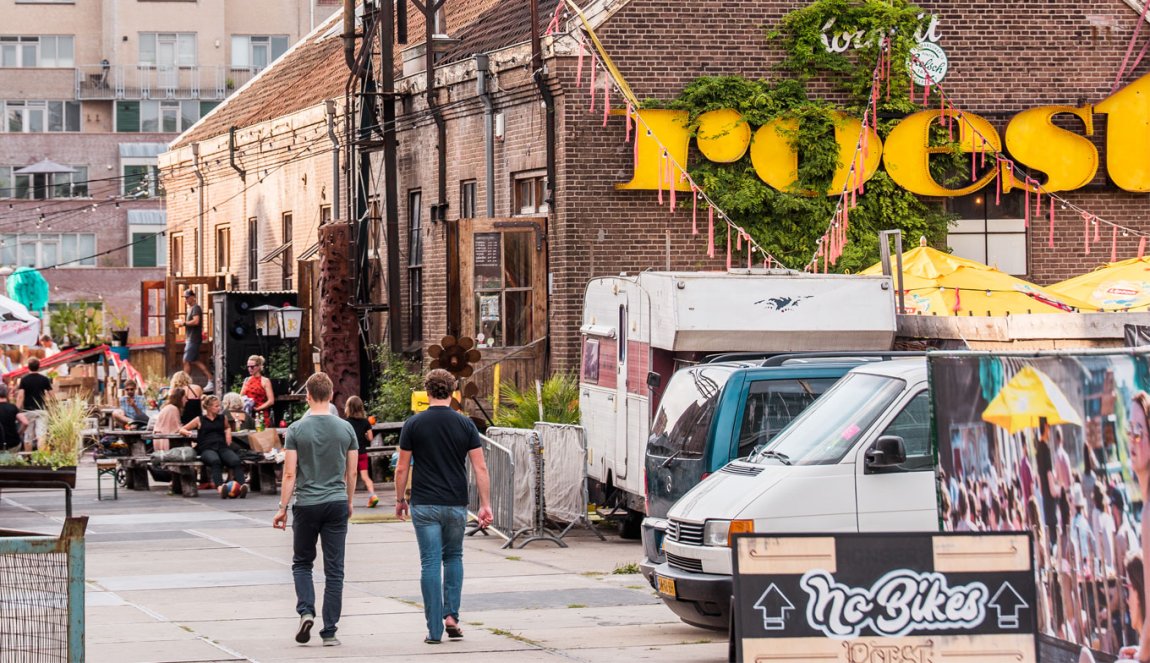 Visit Oost for a delightful change of pace, family-friendly attractions and modern architecture.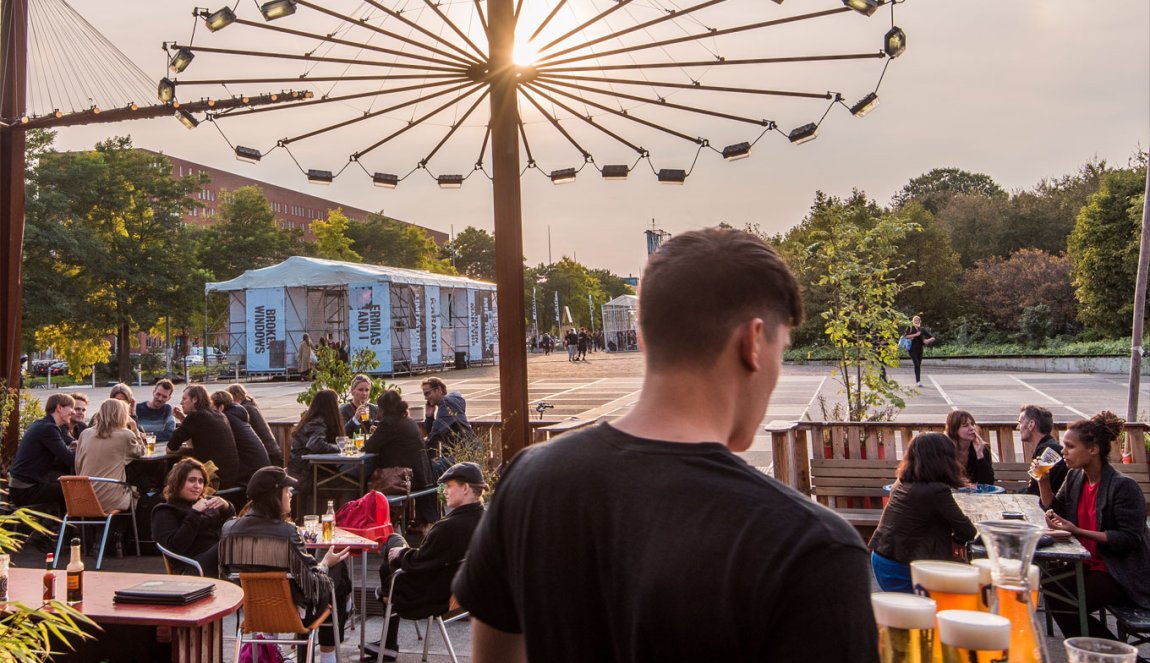 Experience all that Amsterdam West has to offer with dining, shopping and entertainment highlights.