Typically Amsterdam West
The spacious Westerpark forms a communal backyard, a space used for family picnics, romantic strolls, sports and festivals. While many inner-city parks serve as an escape from the city, Westerpark instead draws crowds in by hosting some of Amsterdam's most interesting cultural events. Oud West is possibly one of Amsterdam's best kept secrets: a treasure trove of alternative stores, street markets and hip cafés frequented by those in the know. Similarly, a great many culinary gems and independent stores are opening up across Bos en Lommer and De Baarsjes. A varied cross-section of Amsterdam's population call the west home, making for diverse, multicultural neighborhoods with something new to discover around every corner.
Things to do in Amsterdam West
Walking distance from the beautiful Jordaan, Westerpark offers so much more than its eponymous park. Bars with sun-soaked terraces, an arthouse cinema and several entertainment venues are dotted between the trees. The former gasworks known as Westergasfabriek is a collection of monumental buildings used for some of the city's best known events, including the Amsterdam Fashion Week and several food and wine festivals. A monthly craft market also brings the community together on the first Sunday of every month.
Another popular market is the Ten Katemarket in Amsterdam Oud West. This traditional farmers' market is the place to find fresh local fruit and vegetables, flowers and international street food. The in Oud West is equally as diverse, with high-end concept stores like SPRMKT, Wildernis and gourmet food store Bilder & De Clercq. While you're in the neighborhood, don't skip a visit to De Hallen: a community complex that includes a cinema, hotel and several exhibition spaces. Markets, pop-up shops and performances take place in this former tram depot throughout the year. Breathing new life into civic buildings is something that Amsterdam, and particularly the West, does exceptionally well. De School in Bos en Lommer is a nightclub, restaurant, gym and entertainment venue housed in, you've guessed it, an old school building, retaining a sense of nostalgia in its décor in the process.
Where to eat in Amsterdam West
The renowned Foodhallen (located in De Hallen) is the west's culinary pride and joy. If you're not already hungry, you will be as soon as you step into this culinary Mecca, serving everything from burgers to Dim Sum, modern Mexican and sushi. In the area, you'll also find trendy coffee spots like Lot 61, traditional Dutch 'brown cafés' and top-rated restaurants such as Happy Happy Joy Joy and Kanarie Club. Westerpark satisfies hungry diners with seafood at Mossel & Gin and gastropub favorites WestergasTerras and Pacific Parc. Bos en Lommer and De Baarsjes are the perfect neighborhoods for finding authentic Turkish, Surinamese and Indonesian cuisines, among many others.
Where to stay in Amsterdam West
Make the most of all that Amsterdam West has to offer by booking a hotel, apartment or B&B in the western neighborhoods. For a decadent treat, Hotel De Hallen is a lavishly furnished luxury hotel that places you right among one of the most vibrant parts of Oud West. If you prefer a hotel with an element of novelty, try Hotel Not Hotel in De Baarsjes. The themed rooms are designed by artists, giving you the chance to spend the night in a tram carriage or in a room tucked away behind a secret door. And as the most western fringes of Amsterdam gain even more things to see and do, an increasing number of creative budget hotels have opened their doors here.
Editor's Pick: Enjoy a drink or Thai-inspired dinner at Kevin Bacon Bar in Hotel Not Hotel. This unique bar, named in honor of the Hollywood great, is a memorable experience and serves some of the best cocktails in Amsterdam.
Other neighborhoods in Amsterdam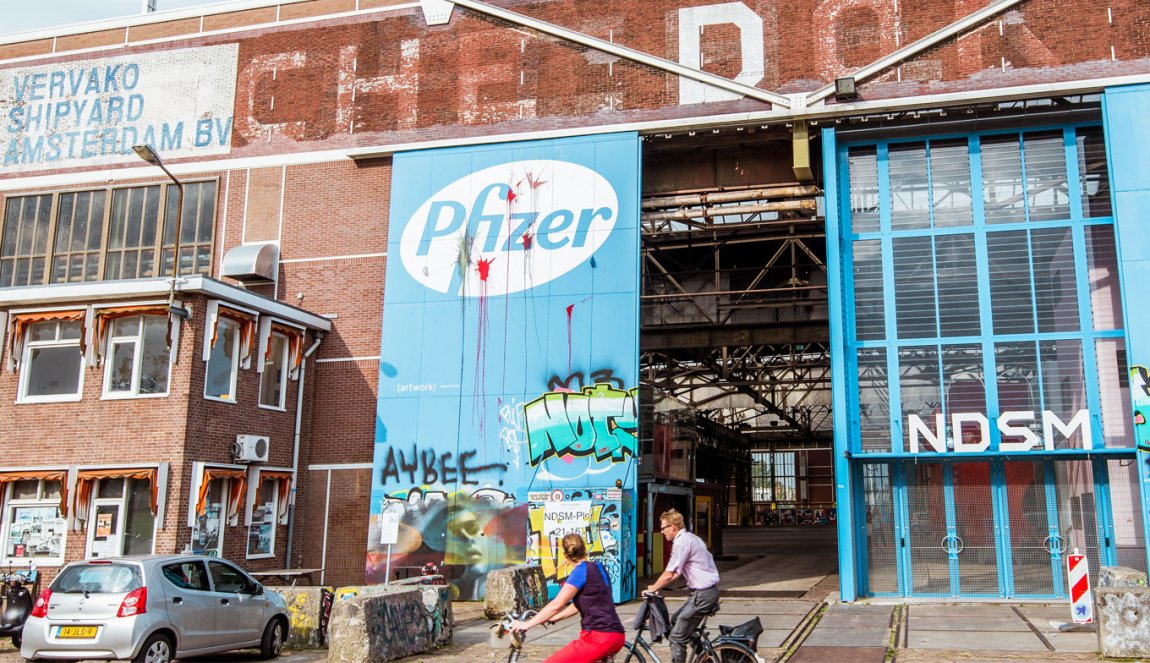 Unlock the secrets of Amsterdam Noord, filled with hip hotspots and a gateway to the countryside.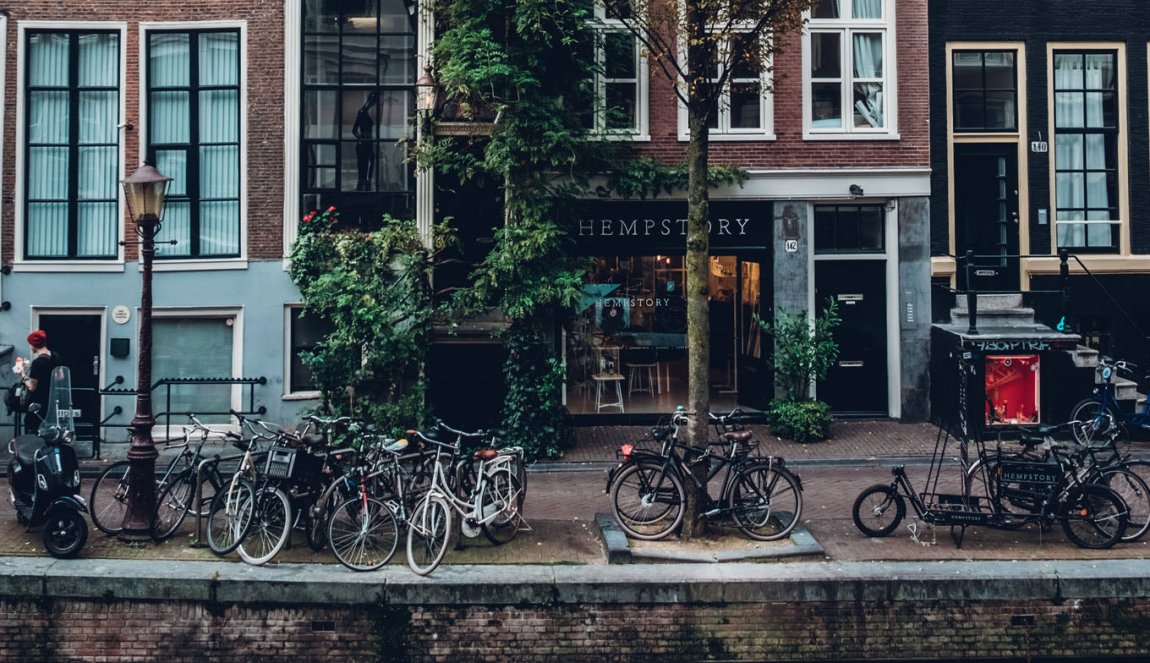 Lose yourself in the charms of Amsterdam Zuid's world-class museums, restaurants, parks and venues.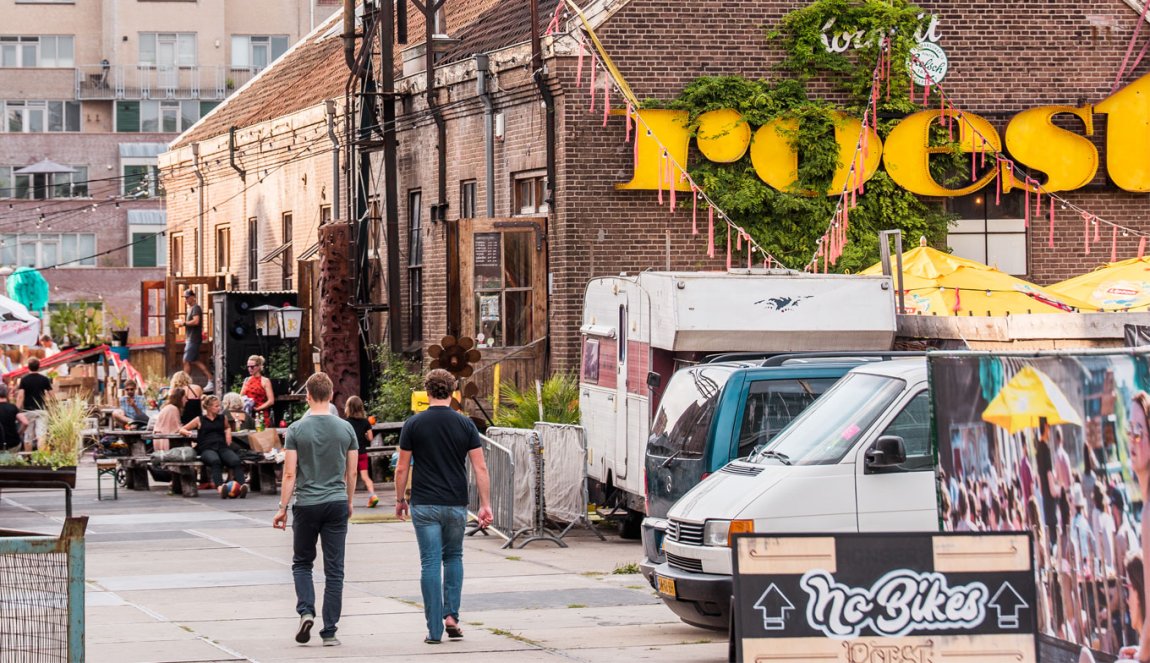 Visit Oost for a delightful change of pace, family-friendly attractions and modern architecture.