Flowers (and more) in Amsterdam
Amsterdam's Flower Market is a renowned icon on the Singel canal, at the heart of the city's UNESCO-listed Canal Ring. The market here actually dates from 1862, when flower growers would sail their wares on barges into the city centre via the Amstel River. The modern-day market is actually comprised of fixed barges, but is no less a spectacle. Each barge has a glasshouse built atop, like a mini version of the greenhouses found throughout the countryside that ensure Holland is an international hotspot for flowers all year round. Be it tulips, narcissus, snowdrops, carnations, violets, peonies or orchids, you're sure to find your favourites at the Flower Market, no matter the time of year. What's more, the sellers also offer house plants, herbs, seeds and bulbs.
Tulips in Holland
Tulips have been synonymous with Holland – and Amsterdam in particular – since the Dutch Golden Age 400 years ago, when they were first imported from the Ottoman Empire. Today, growing tulips and other bulb flowers is a huge industry. Every spring, as the flower fields burst into rows of vivid colour, the tulips in Holland are a major tourist attraction. Popular places to visit include the Keukenhof flower gardens and the FloraHolland flower auction in Aalsmeer, while Amsterdam even hosts its own Tulip Festival every spring. However, whereas those attractions are best experienced in March, April or May, the floating Flower Market in Amsterdam is a great spot to find tulips at any time of the year.
Typically Dutch souvenirs
Be sure to share your experiences in Holland and Amsterdam by taking home some typically Dutch souvenirs. As well as the floral treats in the Flower Market, the barges are joined by a host of gift shops. Before purchasing any seeds or flower bulbs to add some colour to your own garden, be sure to talk to the stall owner about export regulations – only choose those which are packaged and preapproved for export, otherwise your goods may be withheld by customs and excise. Take a moment to try the varieties of Dutch cheese on offer, too – there's much more to tantalise your taste buds than just Gouda. Keychains, wooden tulips and postcards are also plentiful around the Flower Market, while other thoughtful gifts can be found in the Christmas Palace. This store, specialising in baubles and other festive decorations – often with an Amsterdam twist – is open every day of the year.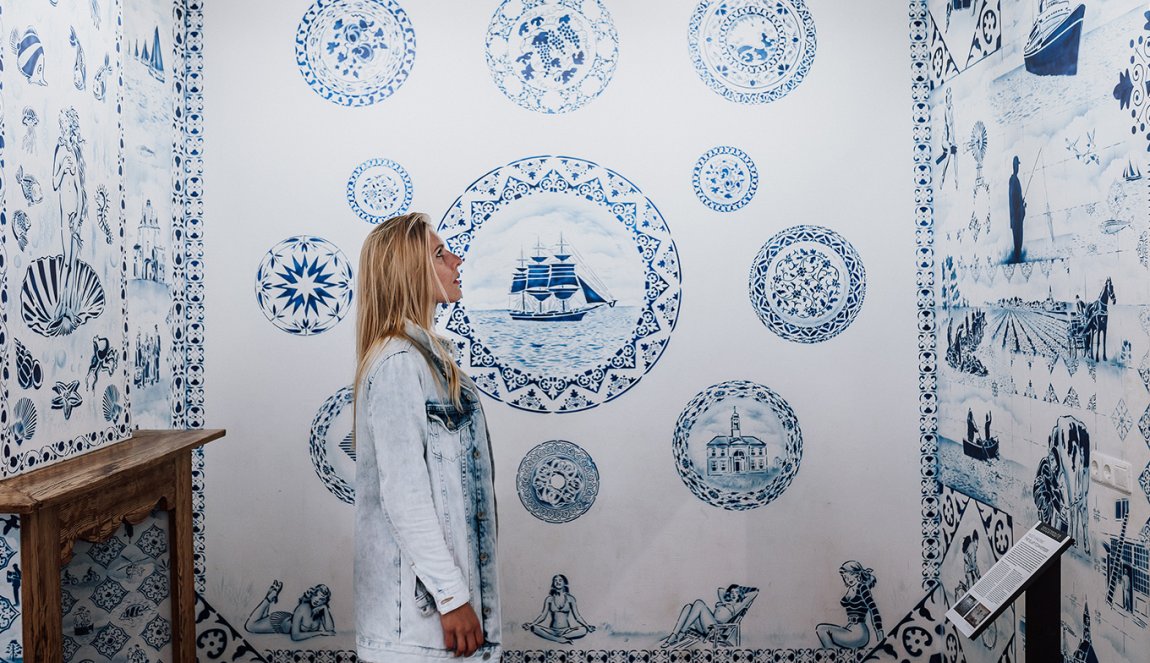 What are famous Dutch icons and typical Dutch things? From painters and waterworks to flowers and delicacies, this is what the Netherlands is known for.
In the neighbourhood
Situated right in the heart of Amsterdam, it's no surprise that the Flower Market is surrounded by fantastic shopping opportunities. The Kalverstraat and Leidsestraat are just around the corner, overflowing with high street fashion chains and local businesses. The cultural Spui square is home to the city's major book stores, as well as hosting art and book markets. And cinema fans can't afford to miss out on the Pathé Tuschinski movie theatre, with its opulent Art Deco stylings, detailed decorations and a grand hall replete with spectacular balconies.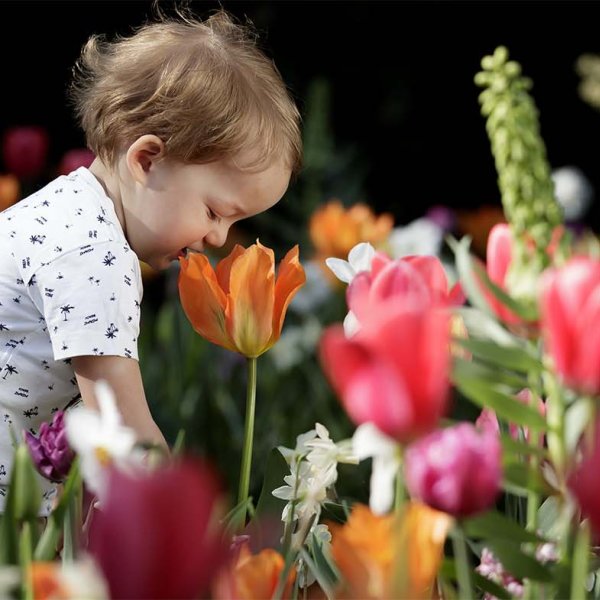 Flowers
Dive into the story of Dutch flowers, meet growers and florists, and discover the best insider tips.
Go to Flowers