History of the Royal Palace
The 350 year old Palace started as the City Hall of Amsterdam. In 1808 King Louis Napoleon Bonaparte transformed it into a Palace, which it has remained ever since. However, when you enter the Palace you can still see the building's original function.
The Royal Palace is open to public most of the time. Visitors can admire the marble floors, magnificent paintings, delicate sculptures, gigantic chandeliers, plus an annual exhibition.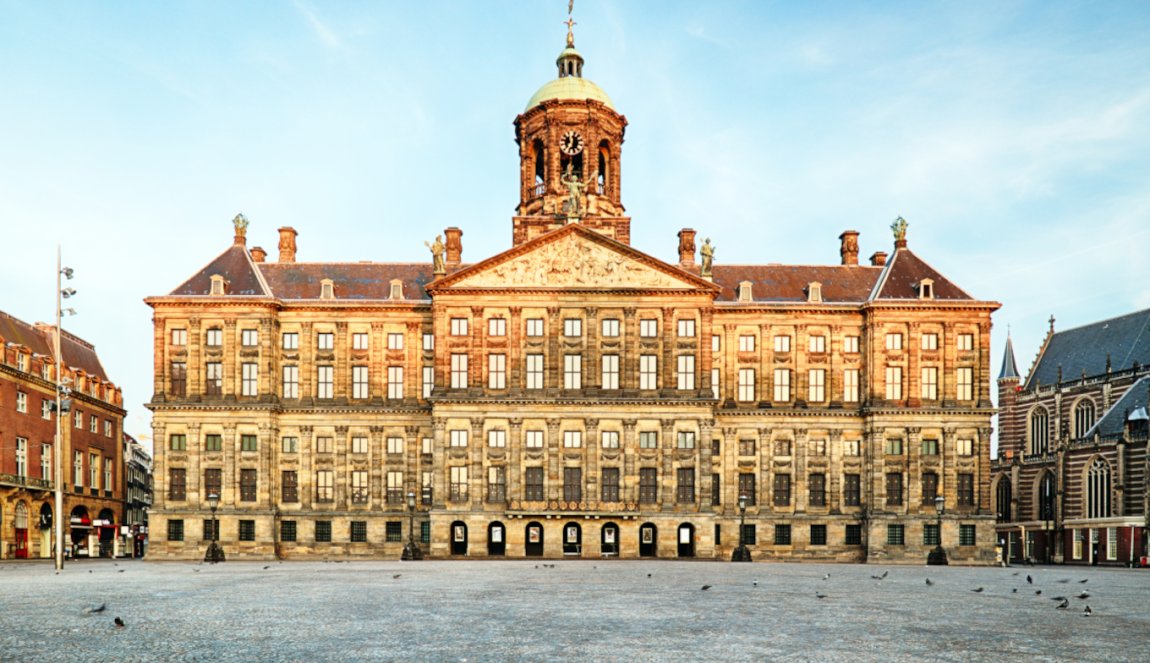 Royal Palace Museum
The exhibitions and interior at the Royal Palace are definitely worth a visit. You can take your own time looking around or book a one-hour tour. The guided tours make your visit more interesting and informative but you will have to contact the organisation to make reservations two weeks in advance.