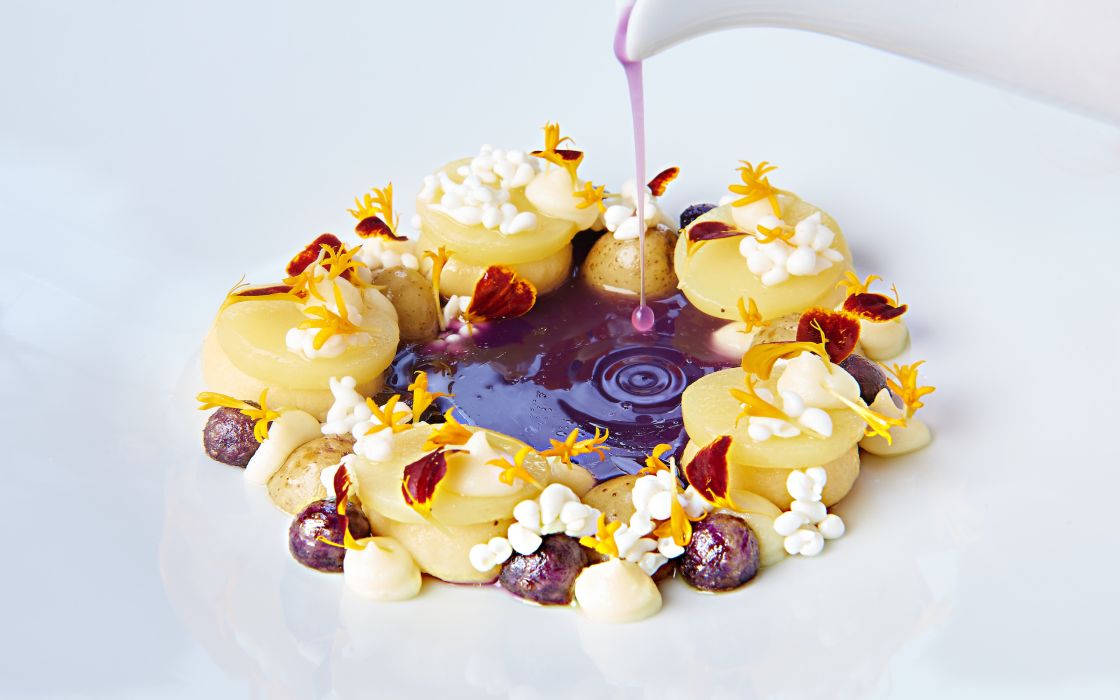 Restaurant Bolenius in Amsterdam
Restaurant Bolenius in Amsterdam

Restaurant Vuurtoreneiland

Restaurant REM Eiland
Eating out in Amsterdam
In a city as extraordinary as Amsterdam, it's no surprise that visitors are spoilt for choice when it comes to rare dining opportunities. With the city as a backdrop, a meal in Amsterdam is always a special occasion, whether you opt for a Michelin-starred restaurant or a croquette from a vending machine at Febo. But for something truly out of the ordinary, there are a whole host of restaurants that combine a unique concept with their quality culinary offering.
Memorable culinary experiences in Amsterdam
Let your taste buds shine at Ctaste, where you'll dine in total darkness for an unusual sensory experience. Or immerse yourself in the latest theme at De Culinaire Werkplaats (Culinary Workplace), where design meets dining in an informal, workshop-style setting. For sustainability on a plate, the greenhouse restaurant De Kas or contemporary hotspot Bolenius * both serve up a seasonal menu with ingredients harvested from their own gardens. Or try Instock on the trendy Czaar Peterstraat, a high-end restaurant creating inspiring dishes from daily supermarket wastage.
Dining on the water
Unsurprisingly, some of the most unique dining opportunities in Amsterdam are connected with water. For an undeniably Amsterdam experience, hop on a canal boat for a dinner cruise around the city's UNESCO-listed Canal Ring. Or ascend the stairs to REM Eiland, a former broadcast platform and measuring station in the North Sea, now transformed into an industrial restaurant perched on stilts high above the waters of the River IJ. For an extra special culinary experience, take a boat to Vuurtoreneiland (Lighthouse Island) – a tiny island in the IJmeer lake, which is home to a waterside pop-up restaurant in the summer months (reservations are essential) and a cozy cellar dining room in a historical fort in the winter. And for a truly Dutch dinner that all the family will love, the Pancake Boat invites you to an all-you-can-eat pancake buffet while sailing the waters of the River IJ.
Editor's tip:
For a very special occasion, head to the spectacular
Moon restaurant
for dinner with a panoramic view of Amsterdam. This revolving, circular dining room is located at
A'DAM Lookout
, at the top of the A'DAM Tower, and offers some of the finest views of the city from every table.