© NBTC - Royal Holland storyline
The 5 great monuments from the Nassau are:
1. The Great Church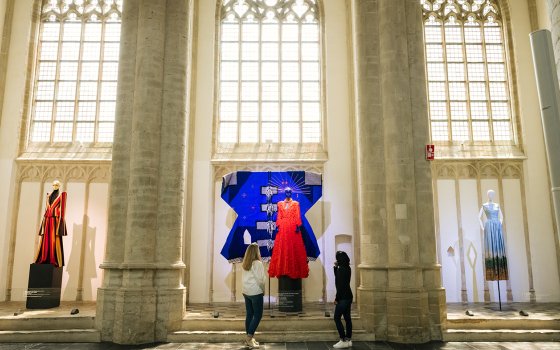 The Great Church or Onze-Lieve-Vrouwekerk may be the best-known building in Breda. The Gothic cruciform basilica with its 97 metre tower has a unique history and offers an overwhelmingly beautiful view of the city if you are willing to climb the stairs. As many as nine Nassau ancestors are buried in the Princes' Chapel beneath a golden ceiling. The first Prince of Orange is one of them. Visiting the church is free but climbing the tower costs 5 euros. When the weather is good, the fantastic view of the city is well worth the money!
2. Begijnhof Breda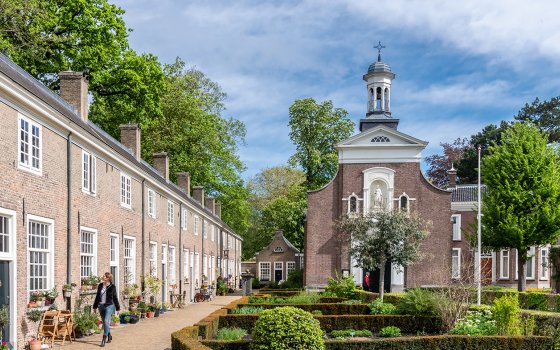 Enter the peaceful quiet of the Begijnhof residential court and step into centuries gone by. This lovely residential court can be found in the city centre on Catharinastraat. The old beguine cottages, a church, the rectory and wonderful herb garden still exist. The Begijnhof Museum can be found at number 29 if you want to learn more about the life and times of the Breda beguines.
3. Breda castle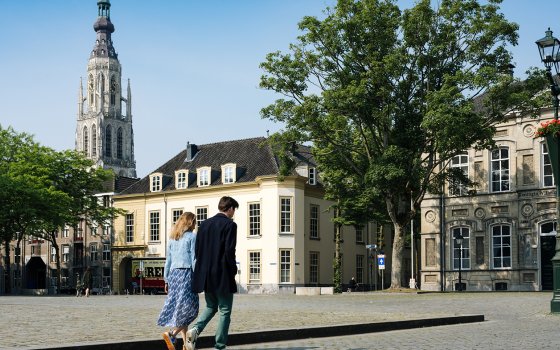 Breda castle can be found in the city centre on Kasteelplein square. The Breda gentry imposed their will on the city for centuries from here. Many parts were added through the centuries and the Royal Military Academy has been located here since 1826. The castle can be visited only during guided tours, organised by the Breda tourist office.
4. Park Valkenberg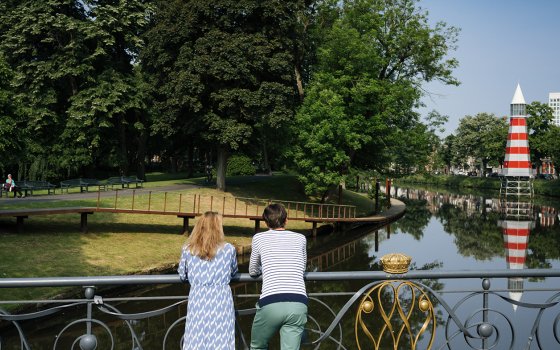 This wonderful city park that used to be the garden of Breda castle until 1812 owes its name to a falcon's house at its edge, which was the starting point for the falcon hunt in days past. Today it is a perfect place to enjoy the sun or admire the view on a terrace.
5. Gentry homes
The Nassau family drew many noblemen, who built their beautiful homes in the city. These gentry homes are characterised by an L or U shape with an inner court, masonry outer walls, late Gothic stepped towers and stone crossed window frames. These houses have remained intact in Breda:
Hofhuis Huis Brecht, Cingelstraat 1-3
Hofhuis Catharinastraat 18/20, Catharinastraat 18/20
Hofhuis Wijngaerde, Catharinastraat 9
Hofhuis de Engel (now Justinus van Nassau), Kasteelplein 55
Hofhuis Assendelft, Nieuwstraat 25
Die Herberge or hofhuis van Renesse, Reigerstraat 22
Raad- en Rekenkamer (part of Breda Castle), Kasteelplein
Hofhuis Ocrum, St. Janstraat 18