© Marc Moline BCN via Shutterstock
Shopping streets in Delft
To help you on your way to a wonderful shopping experience in Delft, we have listed a number of streets you definitely have to see (and shop in). Start near the Markt square. These streets are called Oude Delft, Choorstraat, Voldersgracht, Wijnhaven, Hippolytusbuurt and Vrouw Juttenland. The sheer variety of shops will surprise you: art galleries, gift boutiques, exclusive fashion shops and lovely vintage shops. In recent years we have been seeing more and more popup stores in Delft.
Attractive shopping streets like Brabantse Turfmarkt, Burgwal, Gasthuislaan, Molslaan and Breestraat offer a broad range of fashion boutiques, cheese and wine shops and specialty shops. From here, it's a quick walk to modern shopping areas 'In de Veste' and 'Zuidpoort'. This is where you will find big department and chain stores.
Opening hours
Most stores are open on Monday afternoons (13:00 – 18:00), Tuesdays through Fridays (9:00 – 18:00, Fridays to 21:00), and Saturdays (9:00 – 17:00). Some shops are also open on Sundays. Please note that the small shops and boutiques may have different opening hours than standard.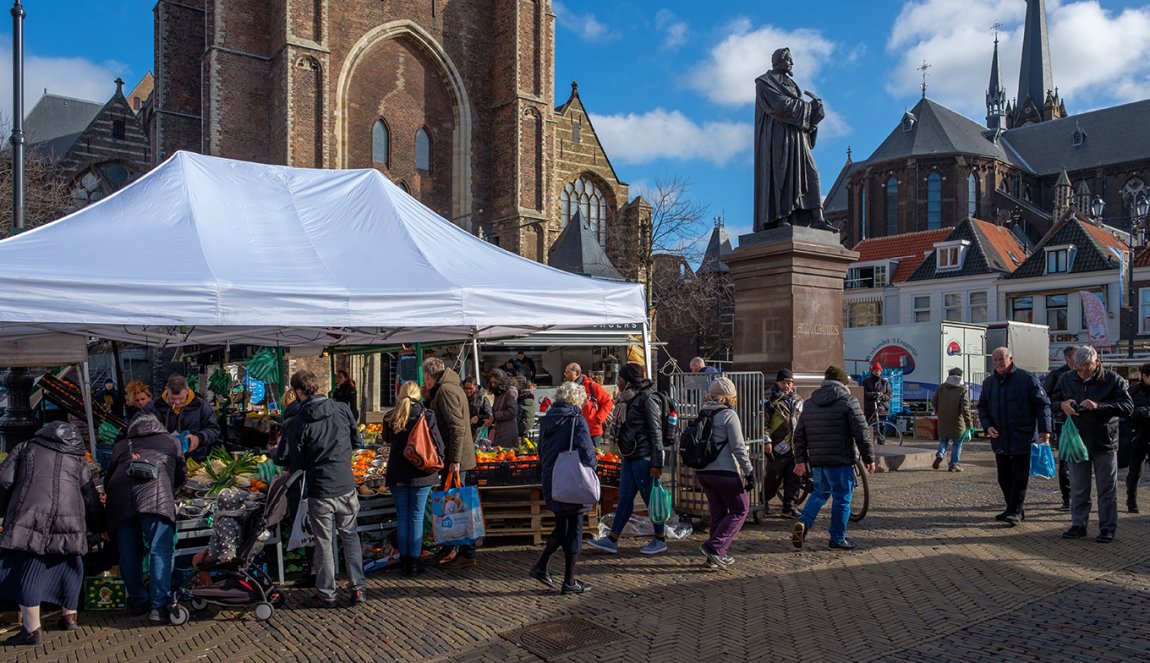 Find some souvenirs and buy the best food at the lovely markets in Delft.