© Cornelie van Vliet

© Cornelie van Vliet

© Cornelie van Vliet

© Cornelie van Vliet

© Cornelie van Vliet

© Cornelie van Vliet
Different Gardens
The Hortus botanicus has been collecting and doing research on plants from all over the world for over four centuries. Over 10.000 plants and dozens of bird species can be seen in the Japanese, historical, winter, rose, fern and medicinal herb garden, groundnut field and tropical greenhouse.
The first tulip and other highlights
Carolus Clusius, Professor and Director of the hortus botanicus, was the first to grow tulips successfully in the Netherlands towards the end of the 16th century. In the 17th century, tulips became a status symbol, costing as much as a canal house in Amsterdam at the time of 'Tulip Mania'. The hortus boasts a Bollenbak, where you can see how tulips were cross-bred to achieve specific properties.
The hortus in Leiden still grows several species from those early days, as well as a number of other amazing plants. The giant water lily, the 'penis plant', a laburnum from 1601, and the turquoise jade vine take pride of place in the collection.
Unwind in Leiden
The Hortus botanicus isn't just a botanical garden where scientists do research. It's also a place where people come to be educated or to relax and unwind. Though located in the city center, the Hortus botanicus is an oasis of peace. Go to the Hortus Grand Café or the sheltered terrace for a cup of great coffee, tea with cake, lunch or aperitif.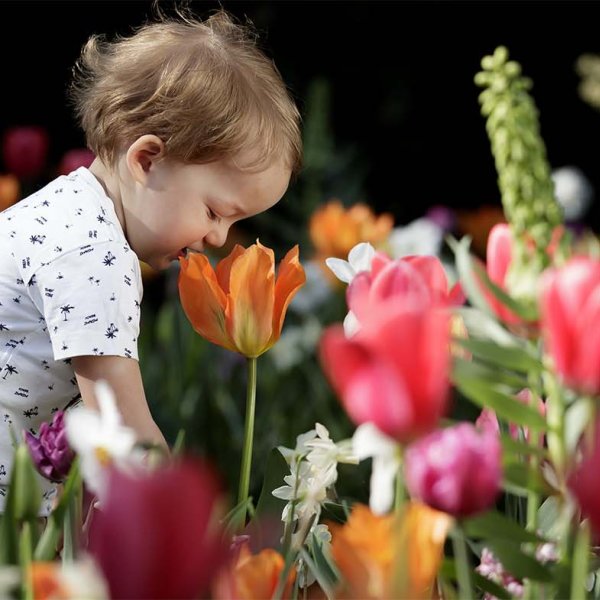 Flowers
Dive into the story of Dutch flowers, meet growers and florists, and discover the best insider tips.
Go to Flowers