Witte de With is one of the most important institutions for contemporary art in Holland. Internationally recognised as a pioneer in its field, the centre is a cutting-edge platform for both emerging and established artists and curators.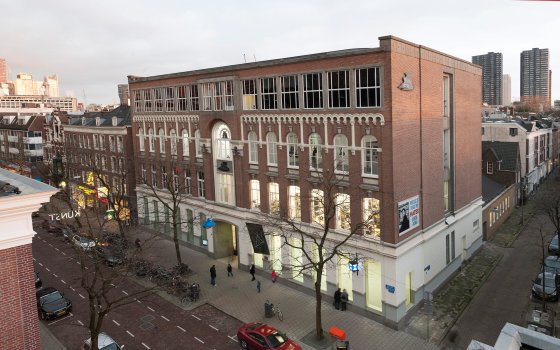 Discover the most ground-breaking contemporary art from around the world.
Indulge in three major exhibitions per year which the centre's curatorial team.
Internationally recognised as a pioneer in its field.
A unique curation of contemporary art
Witte de With Centre for Contemporary Art develops and presents three major exhibitions per year, carefully curating the theme, always composed specifically for the institution. The curators travel the world in search of art that supports the director's artistic vision.
Meaningful and thought-provoking
The exhibitions encompass all the many variations of "contemporary art" - not just paintings and sculpture but also forms of new media such as video art, net art, installations and performance. Delve deep in the art and contemplate on the social, political and philosophical issues of today, reflected in the vibrant artworks in Witte de With's dynamic exhibitions and their extensive public programme of talks, screenings and symposia.
After pouring over thought-provoking pieces and installations, go out and explore the equally vibrant Witte de With street, where the institute is located. A myriad of restaurants, cafes, shops and the Museumpark - host to the Boijmans Van Beuningen Museum, Kunsthal and the Netherlands Architecture Institute - are just a few steps away.