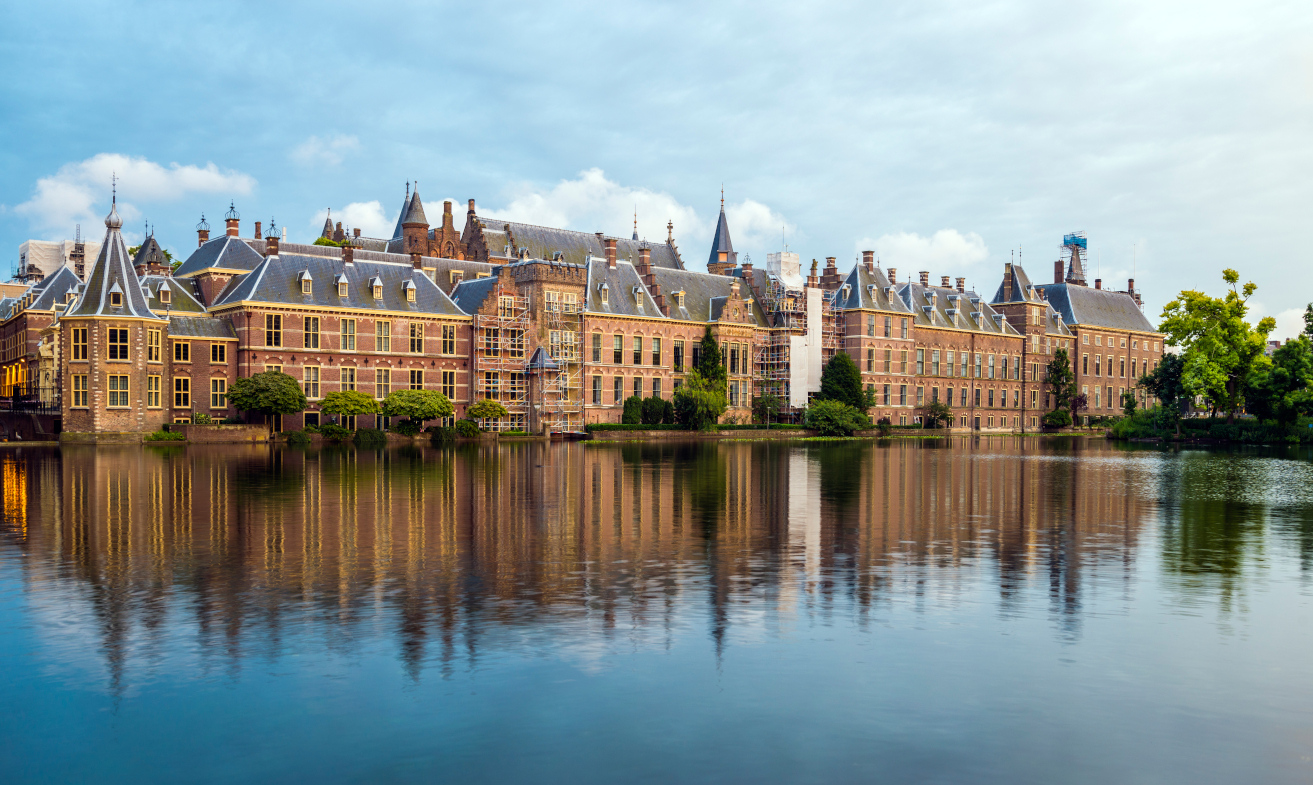 © Hans Kouwenhoven

© Daria Nepriakhina

© Den Haag Marketing
Ridderzaal
Without a doubt, the most eye-catching part of the Binnenhof is the Ridderzaal (Knights' Hall). This monumental building was erected in the 13th and 14th centuries as the castle of the Counts of Holland, although its current design was completed towards the end of the last century. The building that had been neglected for a long time was renovated under the leadership of Chief Government Architect C.H. Peters, reconstructing the great timber roof. P.J.H. Cuypers was involved in the renovation as an advisor and also designed the fountain in front of the Ridderzaal, which features a statue of the Dutch Count and Elector William II.
Luistervinken
The Ridderzaal was originally built as a large hall for hunting parties organised for the Counts of Holland, as well as being used as a courtroom. The 'Luistervinken' or 'eavesdroppers', strange wooden faces with one great ear on the side that are mounted on the sides of the beams, date from this time. When court cases were being heard, the accused were admonished to tell the truth because a higher power was listening in and heard all through the big ear.
Take a Tour
The visitors center of Het Binnenhof allows you to take a guided tour through the 'Ridderzaal' (Hall of Knights) and either the First and/or the Second Chamber of Parliament. The tour starts with an introductory video that explains the history of the Dutch parliament and the parliamentary buildings. It's wise to make reservations ahead. You can also visit the House of Representatives on your own. To do so, you must register in advance via the website of the House of Representatives.
Dutch Politics in Action
Tours are available all year through; however sometimes you can't visit all the rooms of Het Binnenhof due to political meetings. You should definitely visit Het Binnenhof on the third Tuesday of September, when politicians and members of the Royal Family gather for the presentation of next year's budget.