© Mounir Raji via Kunstmuseum Den Haag
Art in The Hague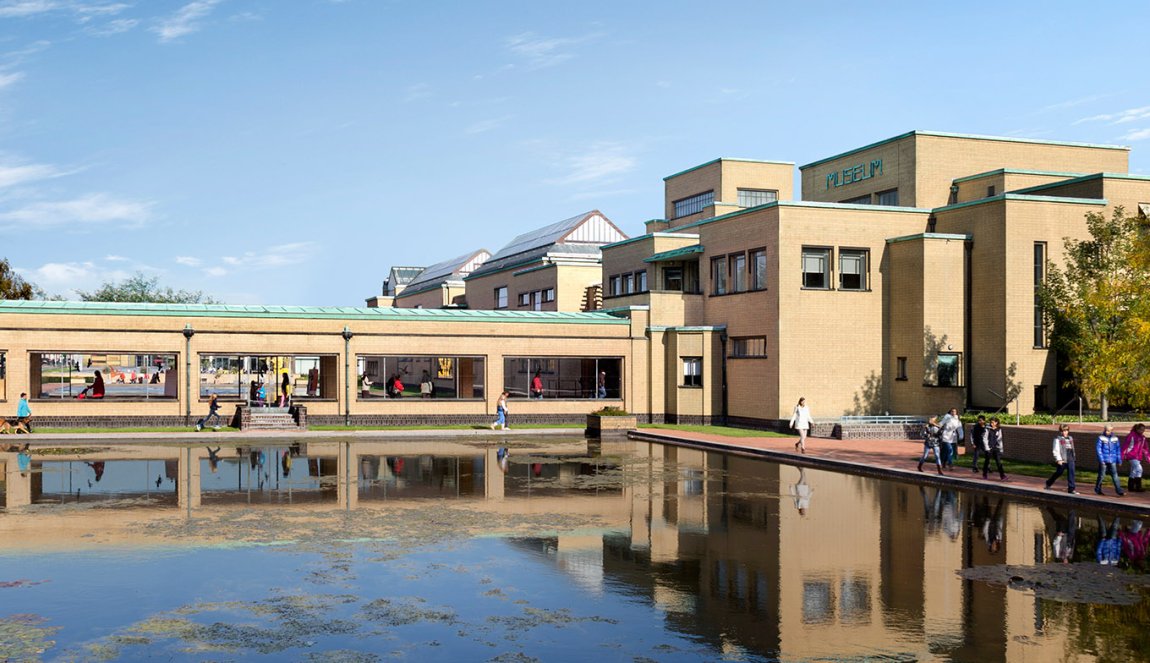 The Hague is a city of art. Here you will the Royal Academy of Art, many public art exhibitions throughout the year and numerous museums with world-class art collections. Kunstmuseum Den Haag is one of those art museums that you must have visited at least once in your life. These are some of the facts and figures about the Kunstmuseum that make a visit worthwhile:
The Kunstmuseum Den Haag has the world's biggest collection of works by Piet Mondriaan, the highlight being his last abstract work Victory Boogie Woogie.
The Kunstmuseum Den Haag has an excellent collection of modern art. Works by Claude Monet, Pablo Picasso, Egon Schiele, Wassily Kandinsky, Louise Bourgeois, Francis Bacon and many others.
The Kunstmuseum Den Haag is a stunning Art Deco building designed by architect H.P. Berlage, known as the Dutch Frank Lloyd Wright.
A whole new world opens up in the Wonderkamers. The collection is presented in an entirely novel way, involving colour, atmosphere and interaction. A fresh new look at art for young and old.
The Kunstmuseum Den Haag also has a wide variety of Delft pottery, rare Hague silverware, a stunning dolls' house and seven period rooms.
Modern Art Museum The Hague
With Mondrian, Monet, Kandinsky, Van Gogh, Picasso, Dumas, Constant, Francis Bacon and Louise Bourgeois and many others under one roof, the museum is an art lover's fantasy. If you want to see it all, you can easily spend a whole day at the museum; a good reason to extend your stay in The Hague.