My Girl with a Pearl
As Johannes Vermeer's famous 'Girl with a Pearl Earring' is on loan to the Rijksmuseum in Amsterdam between 6 February and 1 April, the Mauritshuis is showing the temporary presentation 'My Girl with a Pearl'. Every creative person had a chance to send in their own version of the famous work - be it an abstract painting or a picture of a corncob, anything goes. After a round of selections, the works will be on display in the Vermeer Room at the Mauritshuis, and can also be found on Instagram with #mygirlwithapearl. From 1 April, Vermeer's 'Girl with a Pearl Earring' will be back at the museum in The Hague.
Top paintings by Dutch masters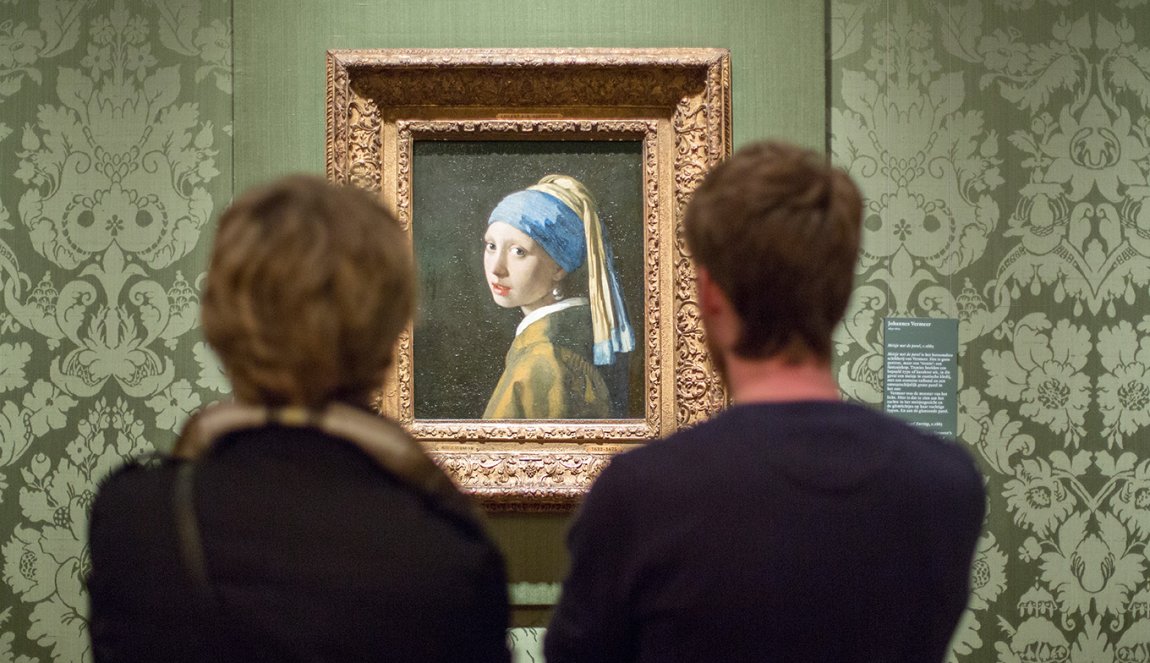 The Mauritshuis boasts works from the leading masters from 17th and 18th century Netherlands and Flanders. Examples are Girl with the Pearl Earring by Vermeer, The Anatomy Lesson of Dr. Nicolaes Tulp by Rembrandt, and The Goldfinch by Fabritius. You can also admire works by Rubens, Jan Steen and Frans Hals at the Mauritshuis. The exceptional collection and the building's royal allure have earned it the nickname 'the jewelry box'.
First Street Art-museum
The Mauritshuis Museum celebrates its 200-year anniversary with, among other things, an outdoor Street Art museum featuring new murals at various locations in The Hague, Maurtishuis Murals. In addition to well-known street art artists, such as Julien De Casabianca (France), Nina Valkhoff (the Netherlands), Gleo (Colombia) and DALeast (China) there will be up-and-coming talent. The Mauritshuis collection serves as a source of inspiration for the large-scale street art works. In this way, the museum wants to introduce the public to its collection in an accessible way.
Thorough renovation
The Mauritshuis reopened in 2014 after a thorough renovation. The main change is that it has doubled its surface by adding an extra building to the museum. The museum's total floor surface now amounts to 6400 square meters. An underground passage takes you from one building to the other. The museum also offers space for activities, a museum shop, and a café where you can enjoy a cup of coffee.
Don't forget to check out the building's exterior, as it is one of the 17th century's architectural highlights. The museum is located next to the Binnenhof and government buildings, an area worth exploring on foot.
Frequently Asked Questions