© Georgette Stam via Provincie Zeeland
The Dutch coast is a beautiful landscape, even in winter. This is a place for fantastic walks beneath the stunning Dutch cloudy skies, warching the beautiful sunrise and sunset, and even go snowboarding and Nordic skiing on the beach if there's snow.
Discover the four beach locations for this winter.
Walk along the beautiful coast and warm up at a pleasant beach café.
Experience the winter sporting activities at and around the various beaches.
4 winter pleasures on the beach
Holland boasts 250 kilometres' worth of beautiful coastline with great seaside resorts surrounded by impressive dunes and nature reserves. We have selected the very best beach locations for you to experience this winter when everything's quiet.
1. Zandvoort
Zandvoort is just a half hour's drive from Amsterdam and has a beautiful beach. It is surrounded by two nature reserves: Nationaal Park Zuid-Kennemerland and Amsterdamse Waterleidingduinen, which are excellent destinations for a winter walk. An additional advantage of the winter quiet is that you will be able to spot countless wild animals!
2. Scheveningen
The Scheveningen beaches are popular destinations in winter, too. The long beaches are perfect for extended walks. And while the boulevard and De Pier can be quite crowded during the summer months, you will have these spots virtually to yourself in winter. It's a perfect spot to get some fresh air or enjoy a memorable sunset, in other words.
3. Noordwijk
The beaches of Noordwijk are famous for their beautiful white sand and wonderful dunes. Noordwijk is also the perfect destination if you like sports. You can go kite surfing and blokarting, and when the dunes are covered in snow they offer an excellent opportunity for Nordic skiing. The nearby Hollands Duin nature reserve guarantees many kilometers worth of varied hiking routes.
4. Zeeland
The Zeeland region was created by water, wind and tough Zeeland men and women. Its beautiful beaches and dunes are the perfect destination for a beach holiday in winter. In addition to walking and cycling, there are many other sportive activities to enjoy, from kite surfing and blokarting to Nordic skiing after snowfall.
Warm up or walk on?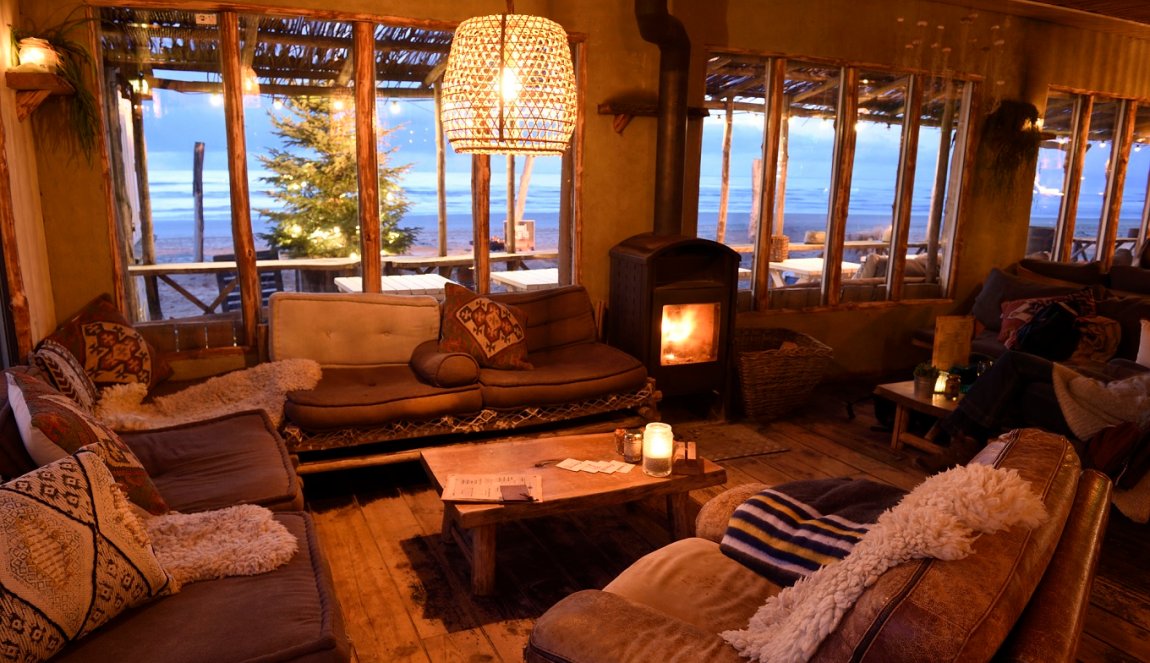 Barbecue or fireplace, cozy seats and delicious fare... This is a great place to be and enjoy sun, sea and beach summer and winter.
Read more