Taking care of your own community, choosing local products, and serving the locals is very important to the Flantua family. Eva Flantua, granddaughter of a polder pioneer and daughter of two hospitality entrepreneurs, was brought up with these values.
Bring yourself, Eva will do the same
Eva Flantua is 26 years old. She works at the family business Boerkok in Lelystad.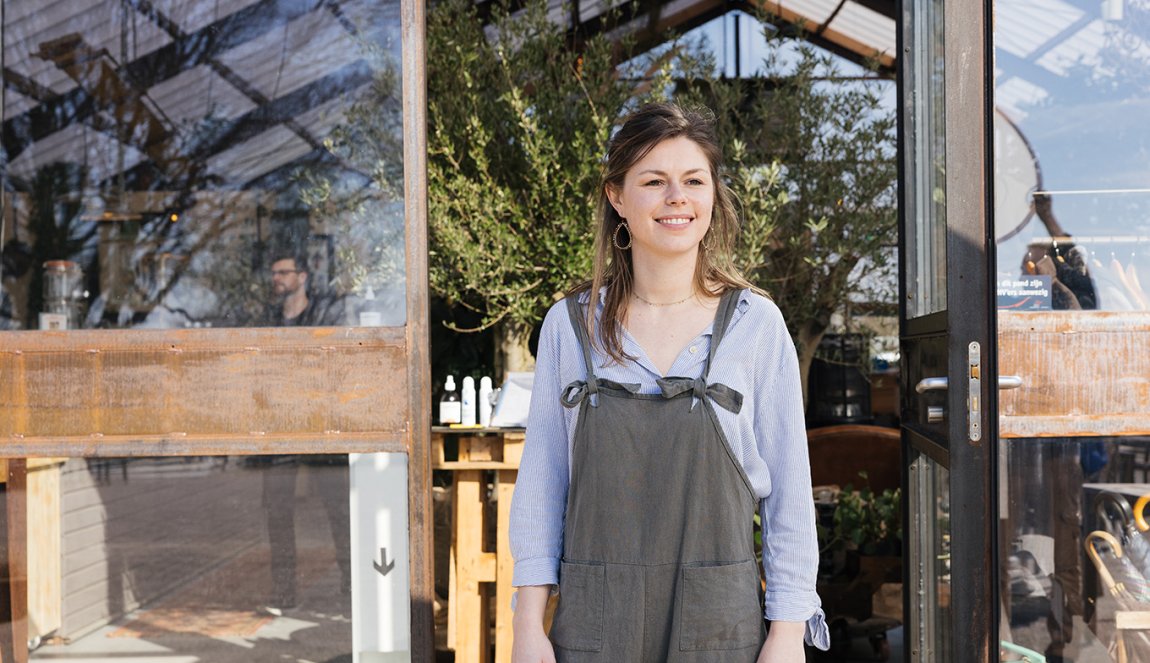 Eva Flantua
"I still remember how we used to drive along the Rietweg and my father calling it 'the shopping street of Eastern Flevoland'. There were a lot of farms and farm shops along the road where we bought the products for the restaurant." Gerhard Flantua and his wife ran this restaurant together at the Lelystad airport. In 2016 they started a new company, Boerkok, an event location and dining facility in the green polders of Flevoland.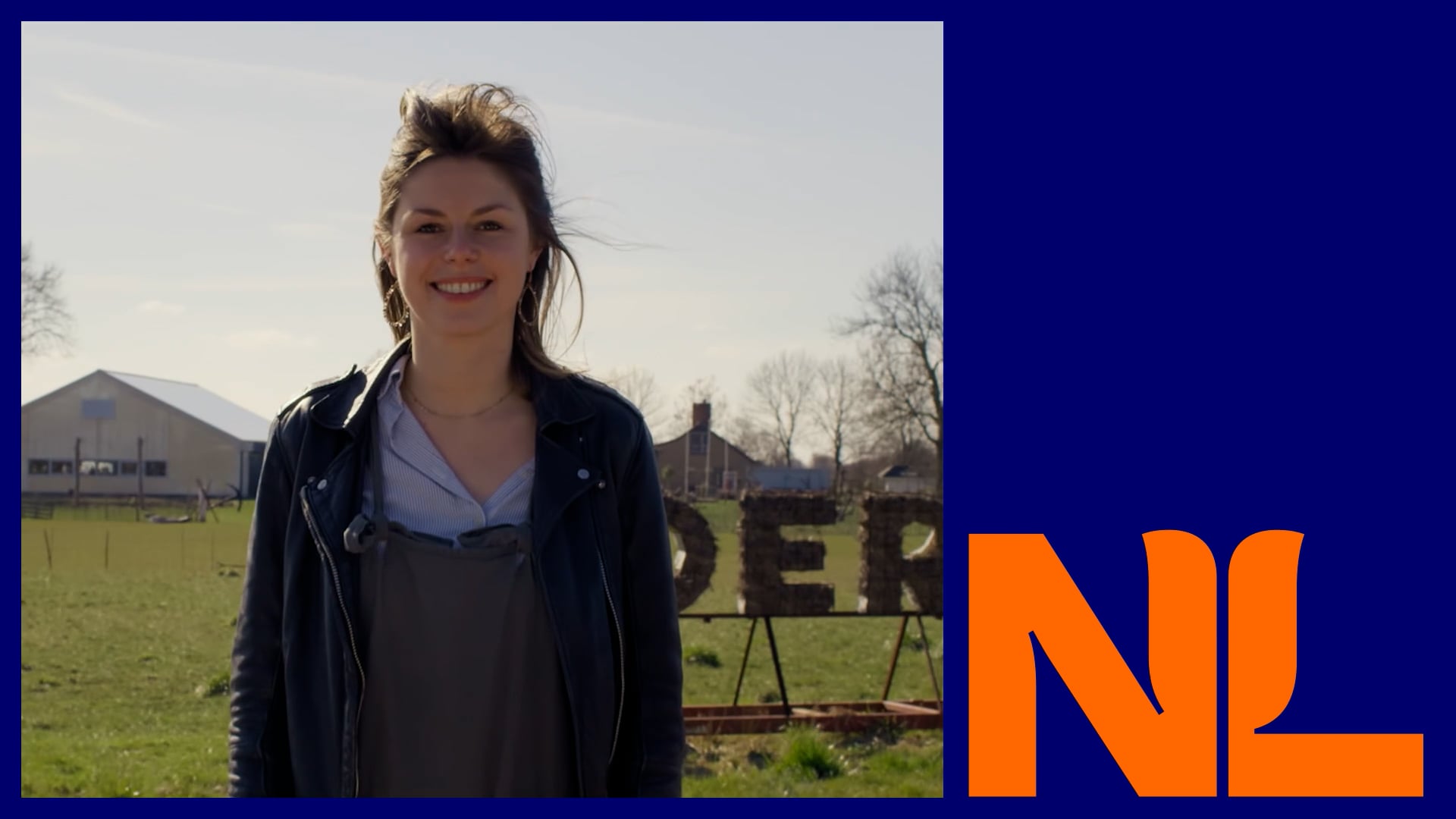 Gastronomic heritage of Flevoland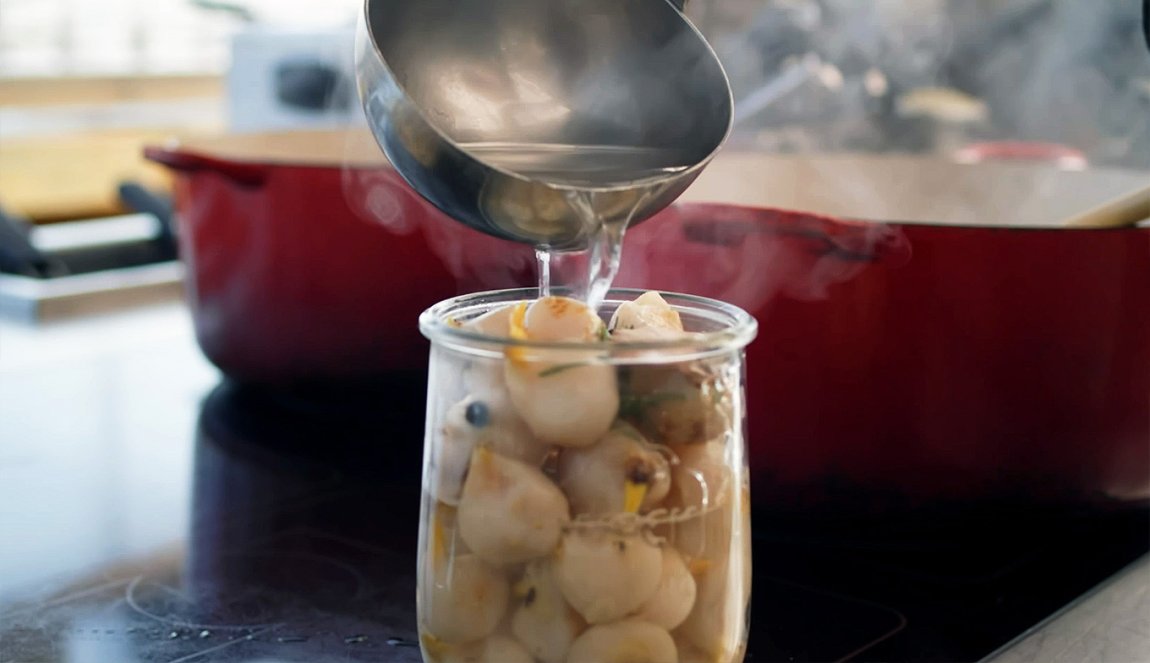 Eva's own food story starts with her thesis on 'the gastronomic heritage of Flevoland'. She received help from her grandmother, who introduced her to other pioneers from that period of first settlement on the new land. "I thought it was really special to get the chance to speak with people who can still tell you what it was like in those days. It's something unique to
Flevoland
," says Eva. "Later, we compiled their stories and turned them into a documentary." The interest in local history left me wanting more. "I want to bring more attention to the undiscovered, the diversity, and richness of the local product."
These days, Eva and her sister work for Boerkok, the family business. "Boerkok is a beautiful green location for events and gatherings, where they also serve tasty food and drinks made from locally produced products. We have two large barns surrounded by 23 hectares (almost 57 acres) of organic farming. The land is used by a farmer who grows crops according to a crop rotation cycle, of which a small portion is used by Gerhard in the kitchen." The former tool barn has been turned into a beautiful bright dining experience. "There's no fixed menu, the farmer decides what is served." In other words, the menu depends on whatever is produced locally and is available that season.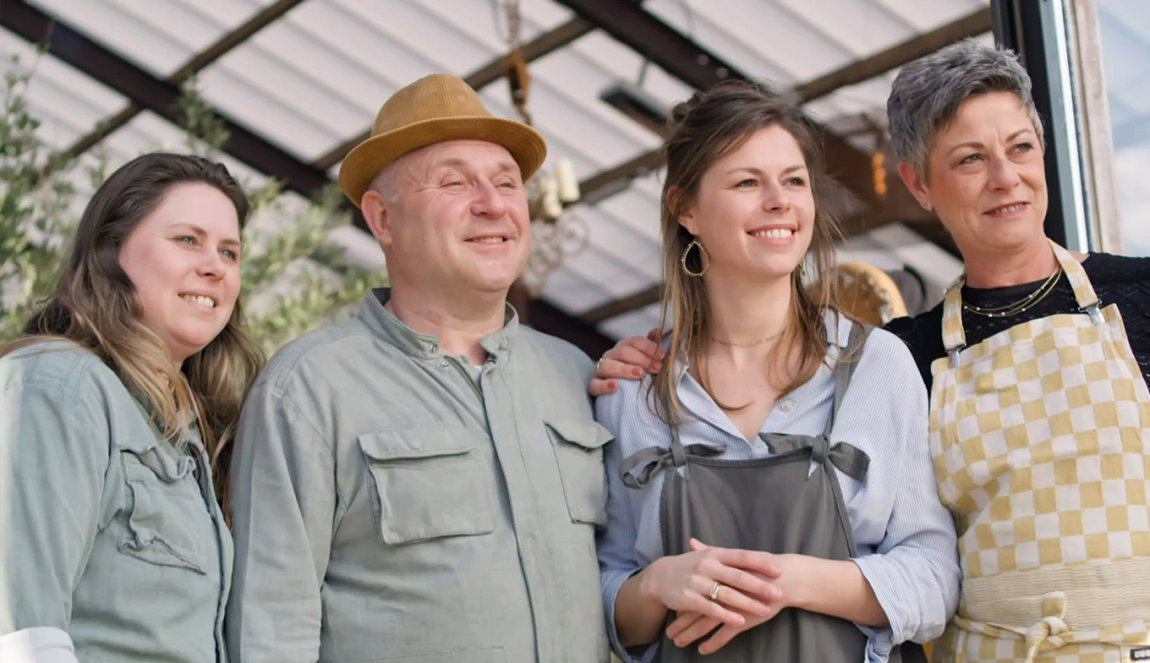 There's no fixed menu, the farmer decides what is served."
Weddings, gatherings, and other events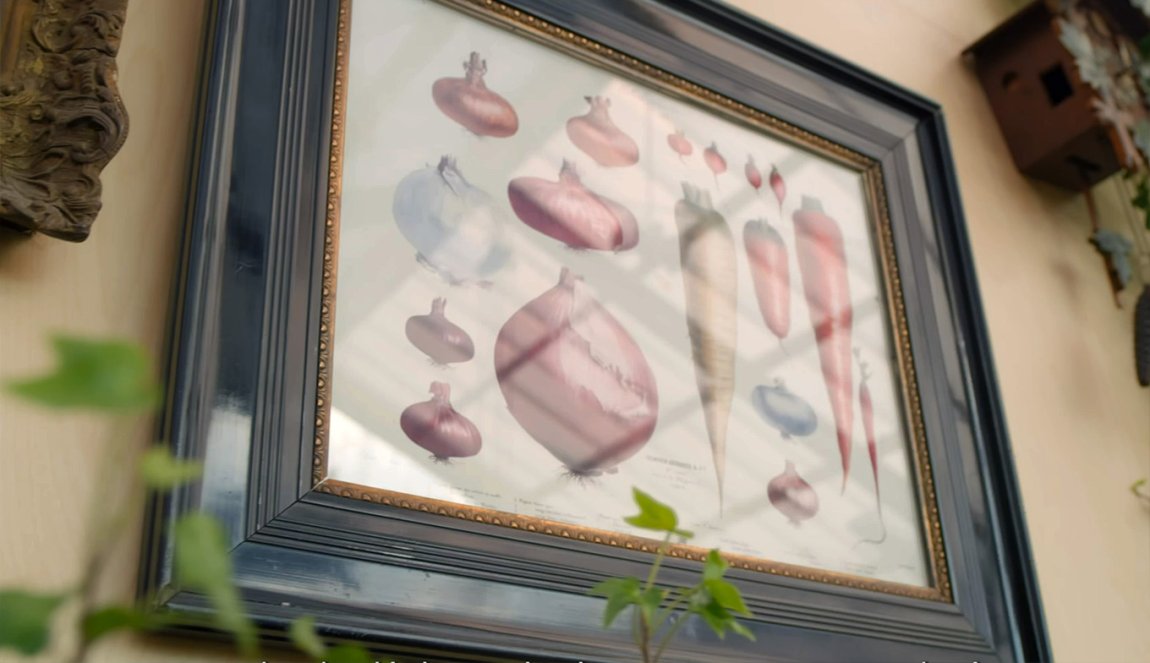 Instead of storing potatoes, the barn is now used to organize events. "Small or large events, anything is possible," Eva says. "Whether it's a gathering for 5 or 100 people, we simply adjust the room. For instance, you can have a meeting here and enjoy a delicious lunch or dinner afterwards. We're flexible in tailoring the event to your liking." The casual, cozy ambience makes you feel right at home at Boerkok, so you can relax and be yourself. "Well, that's what our guests say," Eva laughs.
Her father Gerhard is the face of Boerkok, the storyteller and the chef. "We want people to experience the history of Flevoland. Flevoland was created to feed the Netherlands after WWII. No more hunger. The best farmers were chosen to ensure sufficient food production." The Flantua family is aware of their roots and is proud of Flevoland. With their stories of local products, Boerkok wants to inspire guests to see their own surroundings with new eyes and to care for it and make it a little better.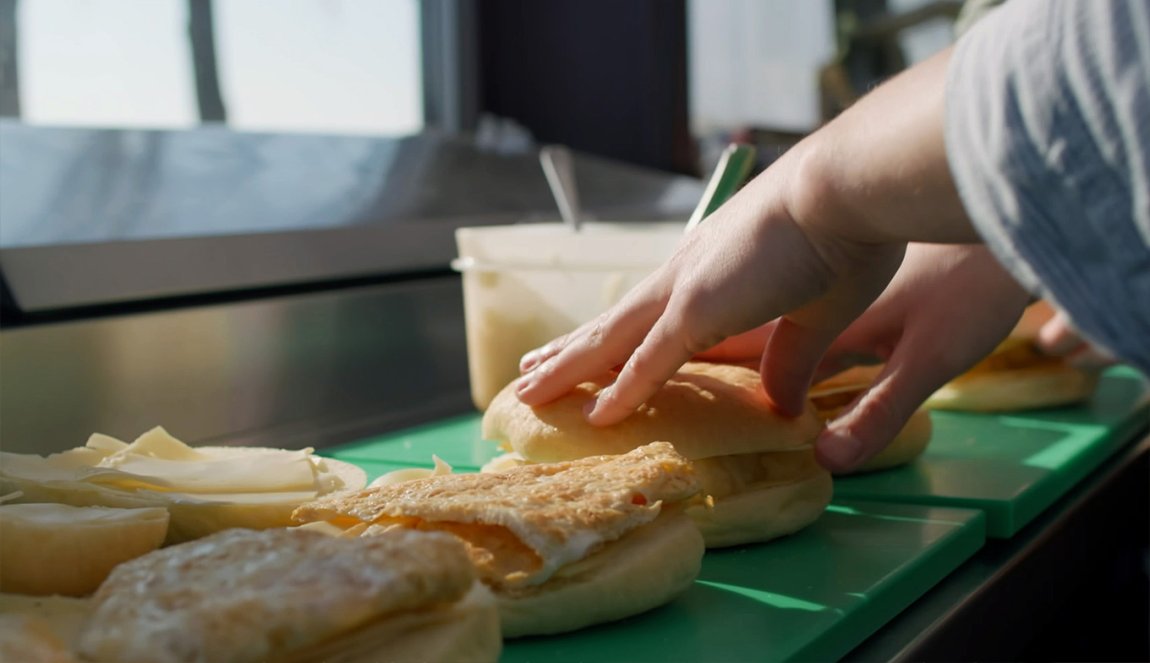 Burenboeren dinner and Boerkok's Sunday brunch
Besides organizing gatherings, Boerkok offers several recurring events. "Every Saturday we have the Burenboeren dinner," Eva says. "All the guests arrive at the same time in the evening and are served a four-course meal. During each course, we tell them something about Flevoland, the farmer, the products, what we prepared, or how it was prepared. On Sundays, we serve a Boeren brunch, a farmers' brunch, where you can pull up a chair at any time. We also have harvest events with various activities and a small roadside stand. We like to cook outside on holidays such as Pentecost and Father's Day. There's always something happening on the farm."
What Boerkok has to offer is a beautiful location with lots of personalized options. Or as Eva puts it: "Boerkok is in a central location in the Netherlands, so it's easily accessible for groups. Its rural, green surroundings make you feel welcome. A place to come together, to taste, and hear stories about Flevoland. We make sure you have an enjoyable gathering with local food and drinks."