© Ivo Hoektra via Mauritshuis Den Haag
Today Girl with a Pearl Earring may be one of the most valuable and famous paintings in the world. In 1881 it was sold for around 1 euro. At an auction in The Hague, no one knew it as a Vermeer and it was acquired by an art connoisseur called Mr. des Tombe.
The signature was revealed during restoration work and the painting was found to be a real Vermeer, which the painter created around 1665. After his death, Des Tombe was found to have a secret testament, donating twelve paintings including 'Girl with a Pearl Earring' to the Mauritshuis.
Who was the Girl with a Pearl Earring?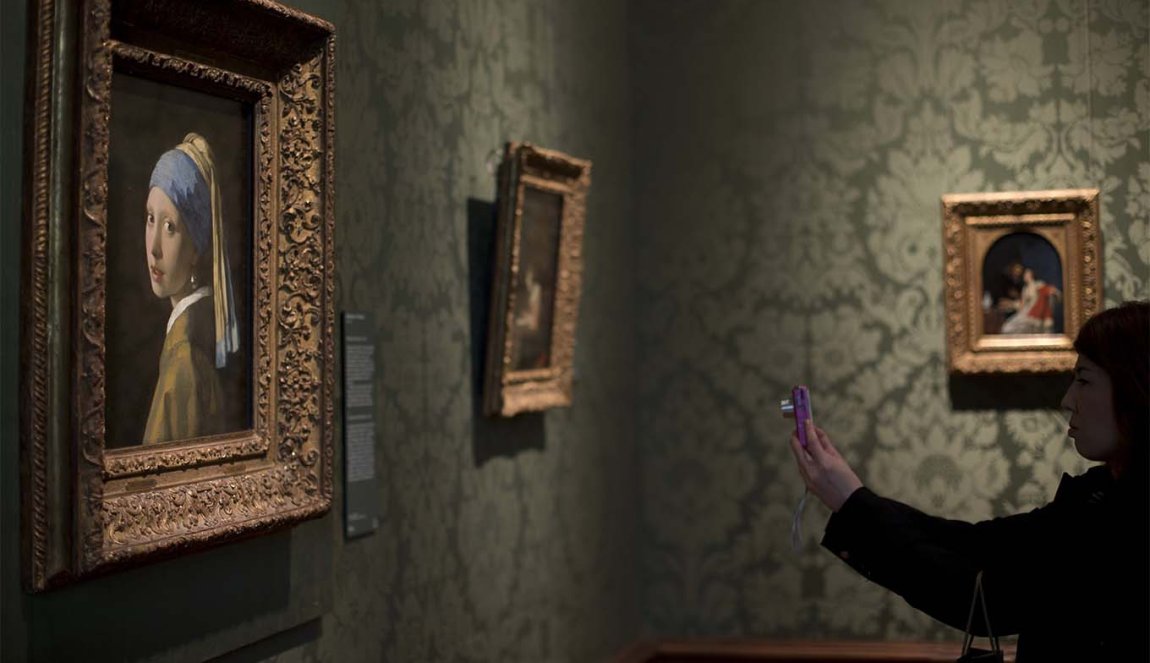 It will be a mystery forever since the painting is not a portrait but rather a so-called tronie, a fantasy or stock character. While no one has ever been able to identify Vermeer's tronies, there is a rumour that his daughter Maria, who was twelve or thirteen years old at the time, may have been his model. No one really knows for sure …
Master of light
The highlights on her lips, the gleaming pearl that consists of just two brushstrokes: Vermeer was a magician with light in his paintings. He let the light fall from different angles and was able, better than any other artist, to bring his works to life.